Local Gas Station Now Serves Gourmet Eats, Because Why Not?
March 15, 2011 05:01 PM
Washingtonians are notoriously wary of dining in an actual building. The city's cubicle drones prefer to wait in the godawful humidity for lobster rolls or to wander around a parking lot while consuming slow-roastedhappy pork. But consuming gourmet, extremely satisfying food under a roof has finally become an Okay Thing To Do Again -- because it can now be done in a Gas Station. Hooray for the glorious combination of gasoline fumes and Cubano sandwiches!
---
Fast Gourmet is a gourmet restaurant that sits inside the gas station at 14th and W Northwest. Just like trucks are no longer just vehicles for hauling things -- they are now culinary dispensers of cupcakes, pies and macaroni 'n cheese -- gas stations are no longer just places for the filling of cars with gas and the purchasing of gum, Skittles, and Slim Jims. Such narrow-minded, practical thinking is reserved for the areas where Wal-Mart flourishes, not in D.C. where gimmicks run freely and the local hooker-and-bum hangout is just one free-range bacon dish away from being the newest culinary destination. But Fast Gourmet really does serve incredible food.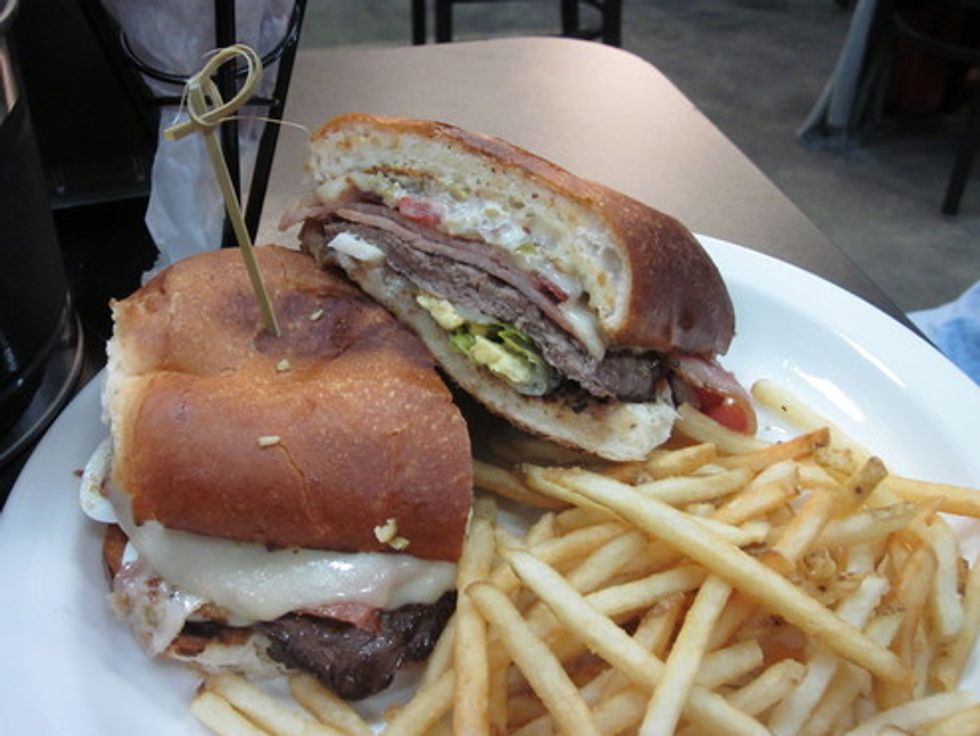 The Chivito -- a sandwich made with beef tenderloin, ham, bacon, olives, mozzarella, mushrooms, onions and a hardboiled egg in a soft roll -- is cardiovascular-disease-causing goodness. The meat is juicy and flavorful, and, though it costs $13, the sandwich is large and it does come with fries and a soft drink. There are also plenty of varieties of pork  (slow roasted for over 24 hours!) on the menu, including the Cubano, a sandwich made with pulled pork, ham, mustard and pickles.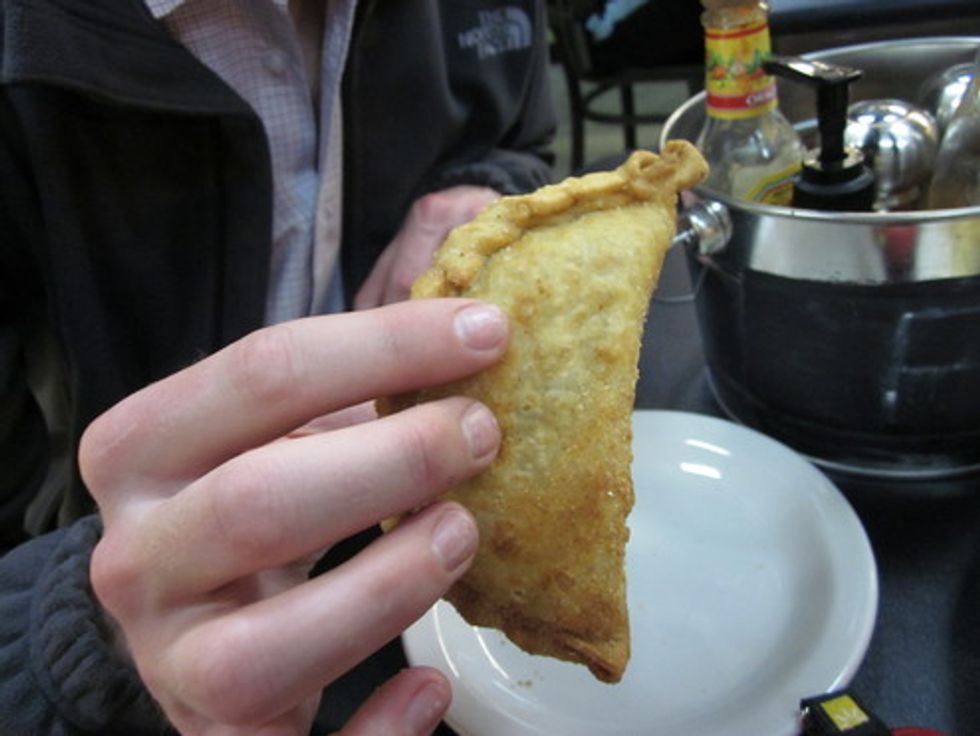 Because few things are better than a pastry stuffed with creamed corn, we highly recommend the corn empanada.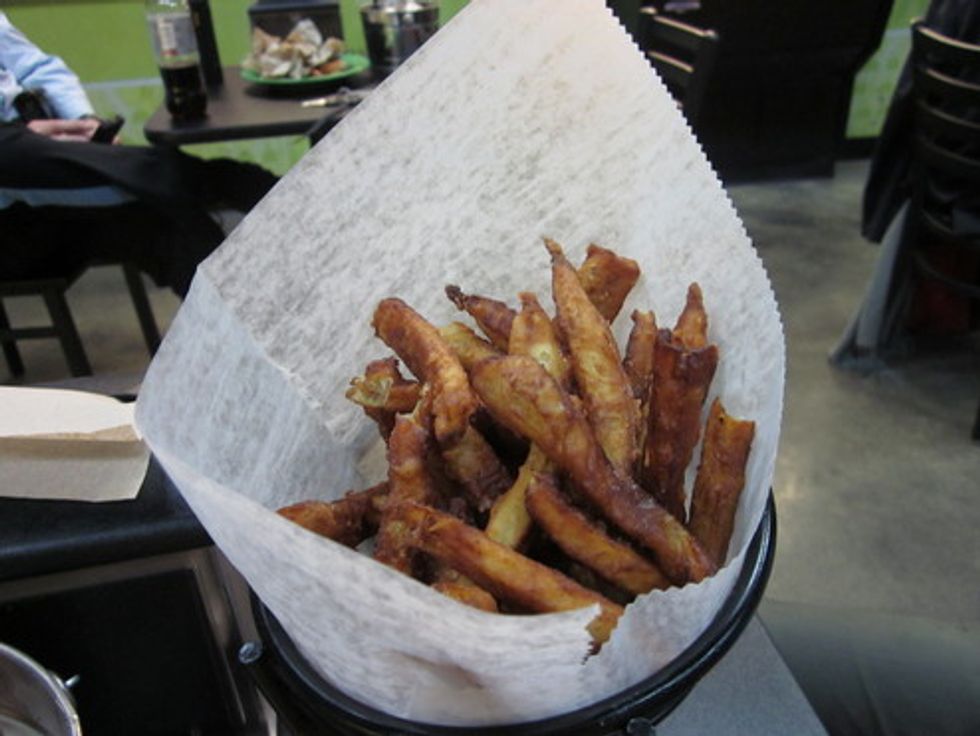 In this city, you cannot get away with just serving plain french fries. Why subject people to fried white potatoes, when there are so many other things that can be battered and deep fried? Fast Gourmet serves FOUR different varieties of french fries, including these beer battered eggplant fries. Note that the unmarked dispenser in the condiments bin at Fast Gourmet is hand sanitizer, and your mouth will taste like a chemical hazmat waste receptacle if you mistake it for an upscale, elevated dipping sauce for your fancy fries.
Those who feel uncomfortable eating good sized portions of really great food under a roof while sitting around a table, should be happy to know that Fast Gourmet serves drinks in mason jars, has wi-fi, and serves organic bread.
Fast Gourmet is possibly one of the best places to eat in the city. Plus they deliver, and are open until 5:30AM on weekends. As Food Trucks push back against losing their sales tax exemption by whining about the horrors of dealing with coins and because they have some misguided notion that only they desire to efficiently serve people, it's nice to have a new, solid addition to the D.C. food scene that doesn't operate on four wheels.
Fast Gourmet, 1400 W St NW, Washington, DC 20009. (202) 448-9217.