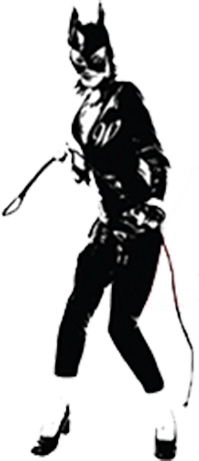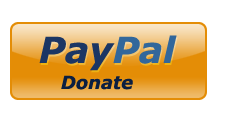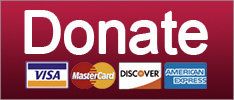 Cops Behaving Badly
Very fine people on both sides we guess.
September 06, 2019 12:44 PM
Shit is going down in Boston.
Last weekend, some Nazi fuckboys had their "straight pride"parade in Boston. It was an appropriately pathetic affair, where tens of men who can't get laid all came together to blame teh gays, women, and people of color for their failings in life. Far more people showed up to protest the event than actually attend it, including pro-LGBTQ rights protesters and antifa.
There were some clashes between the two groups and local police. The police then arrested and pepper sprayed a whole bunch of people, including people who were just exercising their First Amendment rights. One protester said he was arrested for calling a cop a pig -- which is a perfectly legal expression of free speech.
Because America.

In the end, 36 people were arrested. Their charges range from disorderly conduct and resisting arrest (charges police like to use when they can't articulate what a person actually did that was illegal) to more serious charges, like assault and battery on a police officer. Local prosecutors moved to dismiss a number of charges, which normally would be uncontroversial and summarily granted. But not today, satans!

A number of people arrested last weekend were arraigned in Boston Municipal Court on Tuesday and Wednesday. In one courtroom, Judge Richard Sinnott refused to drop charges against seven protesters -- even though prosecutors had requested the dismissals. He then had the protesters' defense lawyer arrested for trying to recite the law in court. In another courtroom, Judge Thomas Horgan told three protesters to "stay out of Boston." Because we live in a fucking police state.
Keep reading...
Show less
Immigrants
Let's say it together: She Seems Nice.
September 06, 2019 10:20 AM
In a story about SCARY ILLEGAL CRIMINALS in Nevada prisons, the top official for US Immigration and Customs Enforcement in the state revealed a heck of a lot about how her agency thinks about undocumented immigrants. Dana Fishburn, ICE's acting (of course!) deputy field office director for Nevada, told Sheldon Adelson's Las Vegas Review-Journal just how frustrating it is that ICE can't just lock up everybody forever, because even if they haven't committed any non-immigration crimes, they're still likely to cause trouble before they can be deported. Like, what if they went and had babies, as those fecund Latinas always seem to at the drop of a hat?
It's a hell of a train of thought. The article, ostensibly about the shocking number of criminal immigrants locked up in Nevada state facilities, notes that ICE simply doesn't have enough detention beds for everyone, and how sad is that? Then, out of nowhere comes the wingnut fearmongering about anchor babies, because you know how those people are.
Keep reading...
Show less
Post-Racial America
No, she won't have to resign for this. Then again, neither did Northam.
September 03, 2019 02:32 PM
Alabama Gov. Kay Ivey has fessed up to blacking her face up while in college. When Ivey was a senior at Auburn University in 1967, her sorority, Alpha Gamma Delta (KKK, for short), had a photo on its yearbook page depicting five dumbass white girls in gross blackface with grosser images of "Mammy!" shouting figures on their shirts. These women have probably all gone on to serve on juries. The photo's caption reads: "Alpha Gam Minstrels welcome rushees aboard their showboat." We know we're talking about Alabama, but it was 1967, not 1867. They could've dressed as Vulcans or Monkees.
There's no evidence that Ivey is one of the Jolsons in the photo. But the governor was "made aware" of a college radio interview featuring herself and her then-fiance Ben LaRavia, which turned out to be a sort of blackface podcast. LaRavia shares the charming anecdote of Ivey dressing up in "a pair of blue coveralls" and wearing "black paint all over her face." People were listening to this shit. We know LaRavia wouldn't have revealed to the entire campus that Ivey liked for him to tie her up and tickle her feet with his tongue. She certainly would've spoken up or objected if he had, but there was no shame in her blackface game.
Keep reading...
Show less
Featured
With Hurricane Dorian expected to hit South or Central Florida with Category 3 or even Category 4 winds sometime early next week, the "president" of the United States of America took to Twitter to urge those in the path of danger to take appropriate steps to stay safe. Or to join him in slack-jawed amazement at the awesome power of nature. Or perhaps just to ramble unfocusedly about what a big frickin' deal this giant storm is, the biggest and yoogest storm he's seen on the TV, holy crap, wow.
Keep reading...
Show less
Education
Did we mention this was during a lockdown drill? It was during a lockdown drill.
A math teacher at Lakeland Senior High School in Florida is on administrative leave after he explained to his class how he could rack up a "1,000 person body count" if he were ever to decide to do a school shooting, because he's a guy who thinks through all the details. Why, yes, he did outline his excellent ideas while the school was holding a lockdown drill on August 16. You have to pass the time somehow.
The teacher, former Marine Keith Cook, told police his comments about being "the best school shooter" were only a "joke," so we don't see why this is even news. Why is everyone so serious all the time?
Keep reading...
Show less
Post-Racial America
Wow, it's as if black lives really matter!
We prefer a world where black men aren't fatally shot in convenience store parking lots, but you can't have everything. So, we're pleased to hear that the trigger-happy asshole who murdered Markeis McGlockton last summer was found guilty of manslaughter.
Michael Drejka tried to use Florida's idiotic "stand your ground" law to justify killing McGlockton in front of his 5-year-old son. Drejka had confronted McGlockton's girlfriend, Britany Jacobs, over whether she'd wrongly parked in a handicapped spot. He wasn't a cop, not even of the Paul Bart variety. McGlockton defended Jacobs from the random loon shouting at her, and when he pushed Drejka to the ground, the creep pulled a gun and shot him dead.
Pinellas County Sheriff Bob Gualtieri declined to charge Drejka because he thought the minor inconvenience he suffered justified cold-blooded murder. Gualtieri didn't personally respond well to the inevitable backlash of protests and calls for a federal investigation. He told Al Sharpton to "go back to New York" and "mind (his) own business," which we don't think has ever worked. Justice started to catch up with Drejka just a few weeks later when the state attorney's office charged him with manslaughter. The state attorney had access to more investigative resources than Gualtieri, and also apparently was in possession of a functioning brain.
Keep reading...
Show less
Trump
Looks like Joe Arpaio wants to return to the torture and abuse immigrant business! On Sunday night, the convicted and later pardoned felon and former sheriff announced his intention to run for his former job in Maricopa County:
Keep reading...
Show less
Guns
Marion Hammer, the infamous Florida lobbyist for the National Rifle Association, is the Lorax of guns. She feels for the injustice against the poor guns whenever anyone suggests we should have fewer murders and suicides, because the gun is good, the gun is freedom, the gun is America. She is, to put it mildly, a real piece of work. Hammer -- who's also on the NRA board, which is one of their fun little "self-dealing" imbroglios that may come to bite them in the ass -- was behind most of Florida's gun policy, including the state's "Stand Your Ground" law. Then last year's massacre at Marjory Stoneman Douglas High School provoked a backlash, and for the first time limits on ever-expanding gun sales became at least thinkable in Florida, if not yet likely. If you haven't read the New Yorker profile of Hammer, published shortly after Parkland, go correct that gap in your reading.
And now Marion Hammer is sad that some hypothetical little girl will be arrested as a felon and have her precious pink birthday rifle taken from her. As famous Florida man Dave Barry said, I swear I am not making this up.
Keep reading...
Show less
Local News
Republicans want a do-over election they'll lose again. It's adorable.
Oregon Republicans don't like the democratically elected Democrat governor, Kate Brown. Oh yes, there are Republicans in Oregon. They're the parents of all the hipsters. Although Oregon is reliably blue, the entire state isn't like Lake Tahoe. There are some red batches of conservatism, especially in the state's interior, and their representatives aren't pleased with the bisexual lady governor's ambitious progressive agenda. She's signed a law permitting undocumented immigrants to get driver's licenses. She's pushed to reduce the state's carbon emissions. She's a mad tyrant and Republicans have no recourse but to remove her from office.
Republican Party Chair Bill Currier filed a recall petition against Brown last month. Currier, who is bad at math, argues that Oregon deserves a governor who represents "the will of the voters." Brown didn't win some common Electoral College. After replacing crooked former governor John Kitzhaber in 2015, Brown easily won the following year's special election. She also won a full term in 2018 with more than 50 percent of the vote, and Republicans really tried to beat her. Their candidate had a bullshit goatee and everything.
Keep reading...
Show less
Guns
The gun is good! The cop is expendable!
Wednesday in Philadelphia, a man with a long criminal history wounded six police officers during a 7 1/2-hour standoff after they tried to serve a narcotics warrant. During the standoff, two cops were stranded inside the row house where the man lived. Fortunately, none of the cops faced life-threatening injuries. A couple hours after a SWAT team rescued the trapped cops and three others inside the house, the man surrendered when police fired tear gas into the house.
The shooter, Maurice Hill, had a long criminal record -- 12 pages long, including "burglary, aggravated assault, reckless endangerment of another person and gun charges." It's not clear yet how many guns and ammo he had beyond the pistol he was arrested with, USA Today reports:
SWAT officers "preliminarily confirmed" there was a long gun inside the residence, as well, but said the scene has not yet been processed because of the use of tear gas inside the house.
As a felon, Hill shouldn't have had a gun at all, leading the Usual Suspects to insist that gun laws are pointless, because look, here's a dangerous criminal ignoring the law, hurr hurr you stupid liberals. Which ignores one rather significant detail, as Slate's Amanda Marcotte points out: The more legal guns are out there, the easier it is for bad guys to get their hands on weapons -- particularly since defenders of the Holy Second Amendment have done so much to make the transfer of guns from "good guys" to "bad guys" so easy. Whenever it's a choice between guns and measures that would reduce the number of guns in circulation, Republicans care a hell of a lot more about unfettered access to firearms than protecting the Blue Lives (who sometimes matter!).
Keep reading...
Show less
News
Honestly, you guys, we are starting to get worried about Devin Nunes and any bovine organisms who may or may not be in his thrall right now. And when we say "worried," we are saying it in that insincere southern way, where mostly we are saying we are "worried" so that we may politely talk shit without anyone thinking we are a gossip, the good Lord forbid.
He's been suing imaginary internet cows. He's been suing his own constituents for calling him a fake farmer and signing petitions against him and saying they'll pray for him. His own Republican counterparts, at least some of them, don't seem to know what to do with him, bless his heart.
And now it kinda sounds like the poor thing is trying to prove against all available evidence that he IS TOO a real farmer, just look at this worthless non-income-producing $15,000 plot of land he owns:
For the first time in more than a decade, Rep. Devin Nunes is reporting that he owns a stake in a farm.

The new disclosure comes a year after Democratic groups accused Nunes, R-Tulare, of being a "fake farmer" and unsuccessfully challenged his description of himself as a farmer on California ballots.

Nunes, R-Tulare, reported on a newly released financial disclosure form that he owns a Tulare County farm that generates no income for him and is worth less than $15,000.
SHUT UP, IT IS TOO A REAL FARM.
Keep reading...
Show less
Cops Behaving Badly
His black friends are probably the 'good ones.'
Ed Mullins, president of the Sergeants Benevolent Association, is in mildly tepid water for acting like a common Donald Trump this weekend and sharing openly racist content on social media. The SBA is New York's second largest police union, because the NYPD needs a lot of help avoiding accountability for strangling black men in public. Mullins also hyped the video in a deranged email he sent to union members on Saturday.
"Pay close attention to every word. You will hear what goes through the mind of real policemen every single day on the job. This is the best video I've ever seen telling the public the absolute truth."
Mullins didn't give the video four stars or two thumbs-up or anything, but it's probably on his short list for 2019's Most Outstanding Achievement In Racist Videos. Radio host and conspiracy theorist Willie Shields reads a letter from an unnamed "street cop" who complains that police are "continuously cut down at the knees and stripped of their abilities to do their jobs in the name of 'criminal justice reform.'" He claims police in "urban environments" valiantly choose to play a game of "try not to die."
"When a suspect chooses to run from police, it's never for anything good. When a suspect flees a [police] car at night in the projects, it can only be for something incredibly bad."
This is not entirely true or at least the motivations for running are more complex than the anonymous officer assumes.
One of the most astonishing aspects of police work in an urban environment is that almost literally no one has a job. Section 8 scam artists and welfare queens have mastered the art of gaming the taxpayer. Bounce from baby mama to baby mama, impregnate as many women as possible. She gets the welfare benefits and you get the flop house benefits.
We're just five minutes into the 15-minute video and it's already earned an "R" rating for "racist."
Keep reading...
Show less
Culture
ABOLISH ... you know the drill!
A Milwaukee Art Museum program for artsy young folks puts art into motion every summer by letting the kids design a mural wrap applied to a bus, or sometimes to a bus shelter. This year, the kids decided to do some current events, and designed a wraparound mural depicting Immigration and Customs Enforcement (ICE) officers separating kids from their families, as well as a multi-ethnic we're (almost) all immigrants here message for the back of the bus.
The art pissed off a member of the county board of supervisors, who declared it to be anti-police (sure, though just one federal agency) and "racist," so the kids did a fine job of triggering the cons. Even better, the art museum, which paid the Milwaukee County Transit System for the bus wrap like any other advertiser, backs the kids completely and says it supports the young artists' decision to make art that's meaningful to them.
Let's art!

Keep reading...
Show less
Elections
And all in service of that nice young man running against Maxine Waters.
It has been a while since we last heard anything about sleazy rightwing jerkbag Jacob Wohl, who hasn't beshitted himself very publicly since April, when he tried to promote a fake sexual assault claim against Pete Buttiegieg. (Instead, the supposed "victim" called Wohl and company "chronic liars" and wanted nothing to do with 'em.) But first-class assholes never really go away; Monday, Will Sommer at the Daily Beast reported that Wohl, or at least his phone, seems to have "branched out into making death threats on behalf of his political allies, telling one woman he would 'torture you so much that you end up killing yourself.'" So everyone gets to ask yet again: How the fuck is that man not in jail?
The details are pretty baroque, as you'd expect in any Wohl fuckbungle.
Keep reading...
Show less
News
We are saying 'what the cowfuck' like the common expression 'what the fuck,' not that Devin Nunes fucks cows. How would we know?
There was a time when, in articles about how California Congressman Devin Nunes (R-The Cows Who Pose Sexily For Milk Carton Centerfolds, ALLEGEDLY) has been stupid ever since the day he was born, you almost got the sense that Republicans totally knew Nunes was an idiot, but that they knew it a sort of head-shaking "bless his heart" kind of way. "There goes Devin, bumblefucking his way down the stairs to see a man about a cow," is a thing they might have said, if they were aware of all Devin Nunes Cow Traditions.
But if the article we just read in McClatchy (which is getting SUED by Devin Nunes, who never heard the adage about "don't pick a lawsuit with a man who buys ink by the barrel; you get dirty and the cow likes it") is correct, some Republicans sound like they just don't know what the hell to do with Poor Devin no more:
Republicans who typically support Rep. Devin Nunes are less willing to speak up for him since he filed a lawsuit against one of his own constituents.
Yeah, that was the last straw? It wasn't when he sued an imaginary internet cow? Because if we were Republicans, it woulda been when he sued the make-believe cow.

Oh well, we're all different!
Keep reading...
Show less
Everywhere Else News
So Puerto Rico has now had three governors (the equivalent of the president in any other country) in a week. Take that, mainland United States Congress!!!
After the Puerto Rico Supreme Court found that Pedro Pierluisi was unconstitutionally sworn-in as governor and told to him vacate La Fortaleza (The Fortress, the name of the governor's mansion in Old San Juan), Wanda Vazquez Garced became the Governor of Puerto Rico. On his way out, Pierluisi released a taped statement that appeared to be filmed in front of a green screen:

Pedro Pierluisi taped this short video for the people of Puerto Rico. It was released after he left the Governor's mansion but before Wanda Vazquez was sworn in as Governor. pic.twitter.com/rPqJmTenhm
— David Begnaud (@DavidBegnaud) August 7, 2019
Or on the set of Lex Luthor's library in Richard Donner's Superman.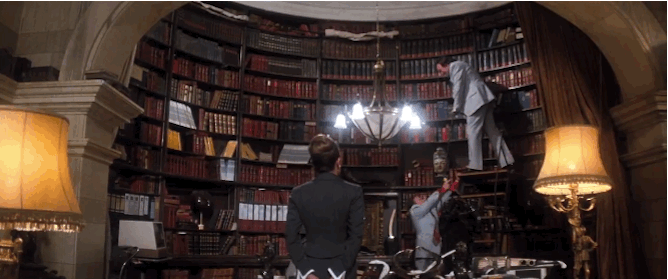 Even had Otis doing sign language!
Keep reading...
Show less