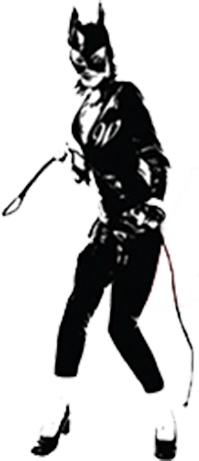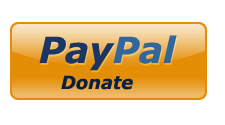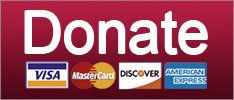 coronavirus
He's not gonna make you stay at home either.
Wonkette is taking a "Get To Know A Stupid Dumbass GOP Governor" tour of America this week!
Today, let's visit with Missouri Governor Mike Parson, who just does not think he should tell the state's residents to stay at home and try not to die of coronavirus:
Republican Gov. Mike Parson said he was not inclined to "make a blanket policy," adding, "It's going to come down to individual responsibilities."
Pull yourself up by your bootstraps and take some individual responsibility! What, you cannot do the bootstraps thing because you are coughing too hard of coronavirus? Oh well, hopefully some healing will trickle down upon you! Mike Parson does not fuckin' care.
The Missouri State Medical Association has been pleading with Parson for a statewide stay-at-home order. The pediatricians have been pleading. The nurses have been pleading. The mayors of the large cities have been pleading. But no dice yet. (They're reviewin' it, though! Maybe he will announce one late this afternoon at his briefing?)
On Thursday, Governor Parson did issue an executive order related to coronavirus. He just wanted to make sure that if your concealed-carry permit expires during this harrowing time, you will not get a fine for failing to renew it in a timely manner.
And people say GOP governors ain't on top of this!
Keep reading...
Show less
coronavirus
How monumentally fucked are we? Let's go to the tape!
We know a few things about Donald Trump's bunglefucked response to the novel coronavirus. For example, we know he's been extorting governors the same way he extorted the president of Ukraine, except instead of his "favor, though" being that he needs them to help him beat Joe Biden in November, he's demanding praise and nut-fondling. (To be fair, we don't know that he isn't hitting them up for fake oppo on Biden.)
But there have been times when things have been reported about the Trump response to coronavirus, and if you like Trump, you might think the FakeStream Media is laming all over him, like when it was reported a few weeks back (few months? few decades?) that on a call with the governors, Trump told them that if they need ventilators and PPE, they should "try getting it yourselves." In that case, knowing Trump's tone and (botched) manner of speaking so well, we were willing to believe maybe he was saying that if the governors could have an easier time than the federal government, then they should do it themselves. And the recording did indeed bear that out. Well, except that the federal government was actually bidding against them.
Oh yeah, and he appears to be telling vendors not to send states supplies if their governors have not adequately kissed his extremely gross butt.
It helps to hear recordings of Trump doing his Art Of The Deal-ing, we think. And CBS News last night released a new leaked recording of a call that happened with the governors on Monday. You should listen to it, so you can feel what America's governors feel in their souls when they deal with the stupidest, most incompetent, most impervious-to-new-or-old-information national leader who has ever walked God's green earth. In the middle of a global pandemic, no less!
Keep reading...
Show less
©2018 by Commie Girl Industries, Inc