Local Pink Slip Party Will Employ Us All!
News
March 12, 2009 11:45 AM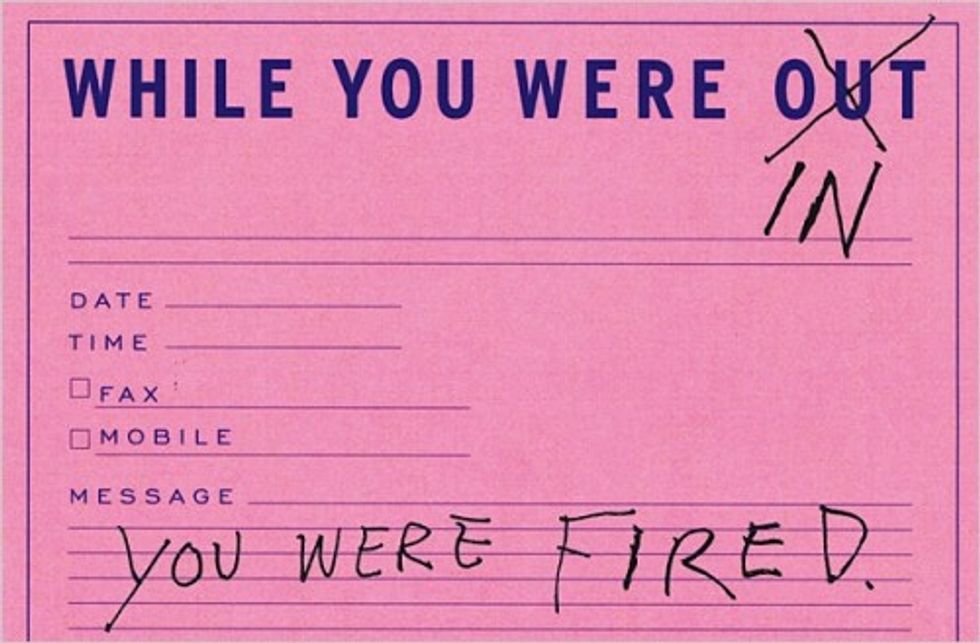 Local advice dispenstress Andrea Rodgers is hosting an employment-fest at Lotus Lounge tonight, complete with headhunters, recruiters, and job opportunities for all! Or maybe just pink cocktails and sushi, but at least there's hope.
---
Miss Rodgers, who has managed to carve a career out of her "Ask Miss A" advice column on Late Night Shots, probably has some valid employment tips to share. But counseling isn't really the objective of tonight's Pink Slip Party -- there are supposed to be around 40 HR professionals in attendance, which is 40 more than you'll run into in your "home office" today, so you'll have a real chance to make some contacts.
Lotus Lounge will serve some cleverly named drinks such as the "Jobless but Still Jolly" and the "Bitter Cosmopolitan." If you're the kind that likes to suffer unemployment in quiet dignity, this isn't the place to go -- national press is supposedly covering the event because the presence of jobs anywhere is actual News these days. But if you want to bitch about your 401(k) and do some shots with your potential new employer, go ahead, and let us know all about it.
Pink Slip Party, tonight, 6PM to 9PM, free. [Lotus Lounge]