Location Where You Can Find Superb Food
News
December 03, 2009 03:03 PM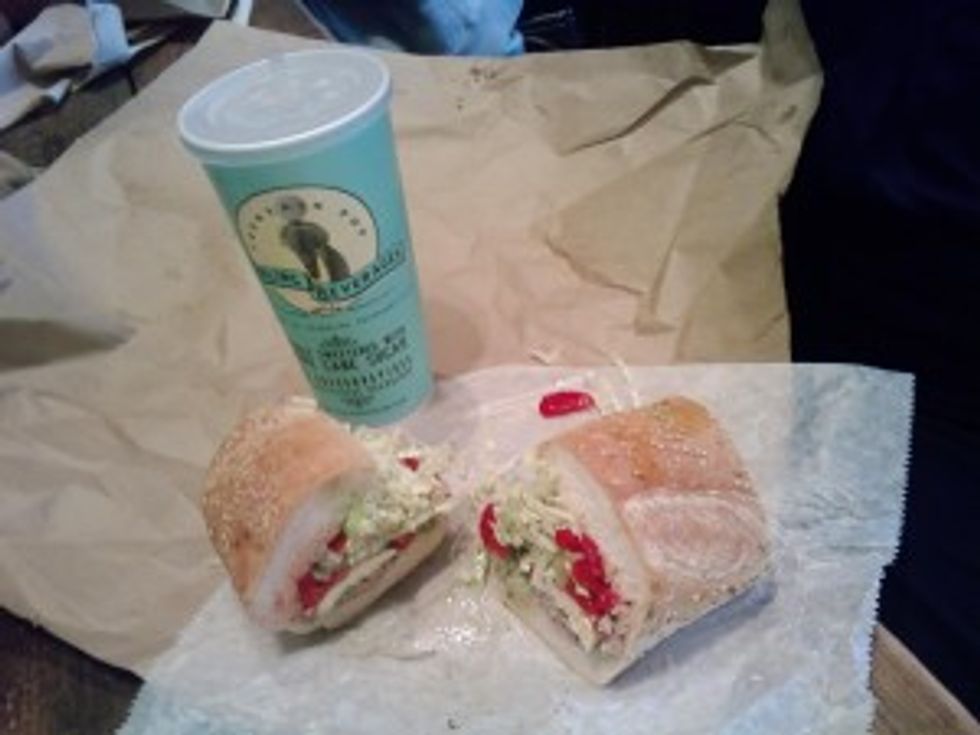 Things DC has a lot of: Jews and burger joints (no specific relation known). Things DC does not have a lot of: Jewish Delis, by which we mean good places to get a sandwich. But now every denomination can be happy, because Taylor Gourmet, a gourmet deli and market, just opened in Mount Vernon Triangle at 5th + K NW.
---
5th and K is also home to a thriving prostitution network and this odd piece of public "art:"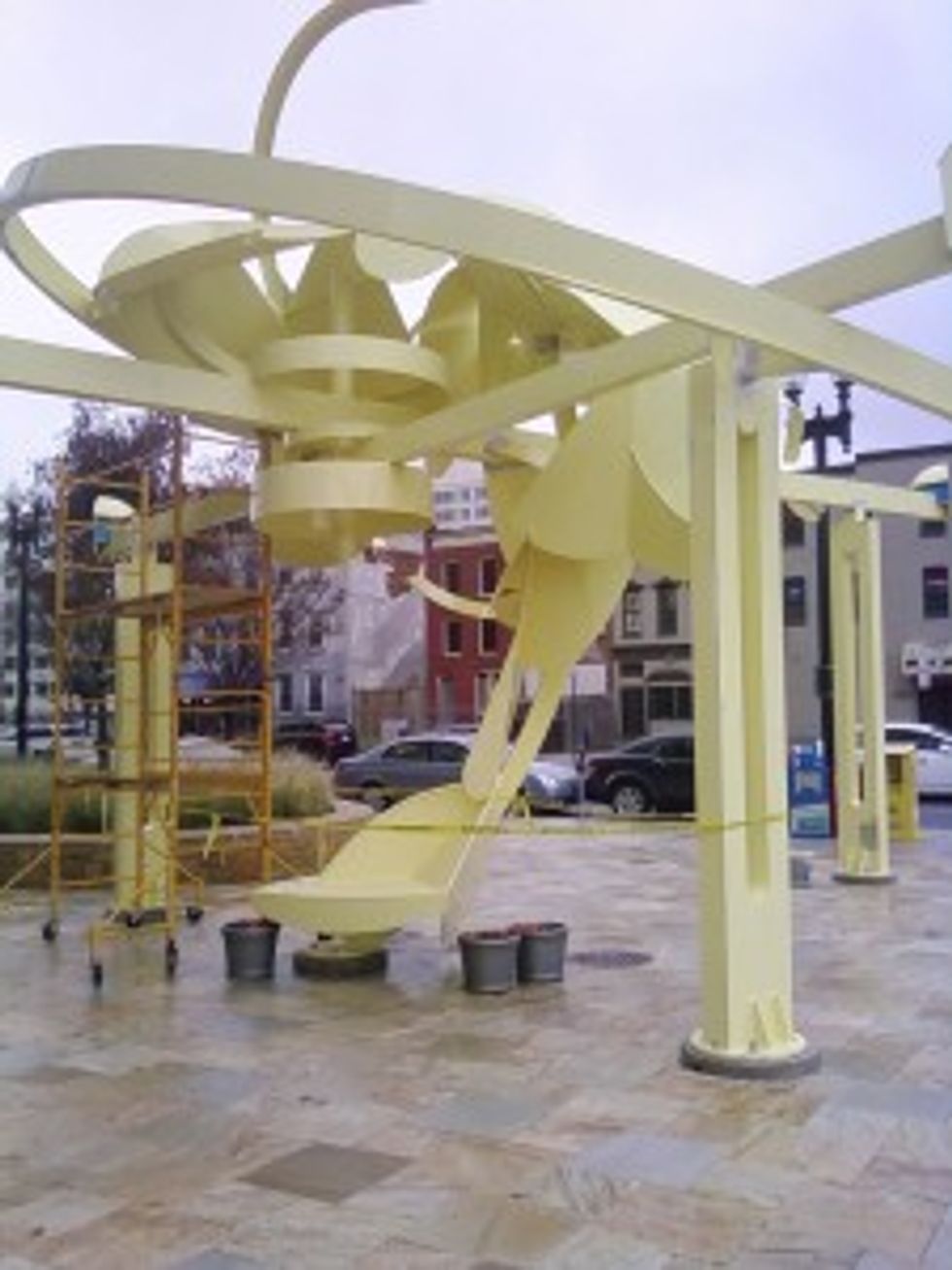 Taylor's has a location in the Atlas district, but they decided to expand and open a second shop in the NW quadrant. It's owned by two friends from Philly who were like, "Philly has great sandwiches; DC should have some too." We appreciate their simple thinking and the two great delis it has produced.
On to the sandwiches! They are amazing, well, except for the chicken cutlet sandwiches. These sandwiches are greasy and heavy, and just all around not good. The hoagies, however, are very, very good. Best bets for hoagies include the Arch Street, which comes with roasted turkey, roasted red peppers, and sharp provolone, or the Race Street, which comes with turkey, prosciutto, pesto, and fresh mozzarella. Of the specialty sandwiches, we recommend the Ludlow Street with the risotto balls or the Church Street, which comes with their sweet, but not too spicy sausage.
DC obviously does not have edible bread, as Taylor's daily ships their bread in from Sarcone's Bakery in Philadelphia. The bread is incredible: It's crispy on the outside, and perfectly soft and fluffy on the inside. But the inter-state commerce means that the sandwiches are a bit pricey.
Other thing you must know about Taylor's is that their sodas are NOT sweetened with high fructose corn syrup! Oh no, sodas at Taylor's are special and are sweetened with pure cane sugar.  Does this make them healthier?  No, idiots, it's still sugar and it's still soda.
Taylor Gourmet, 475 K Street Northwest, Washington, DC, 202-289-8001