Lonely Orphaned Santorum Domain Names Need A Good Home?
News
June 14, 2011 11:07 PM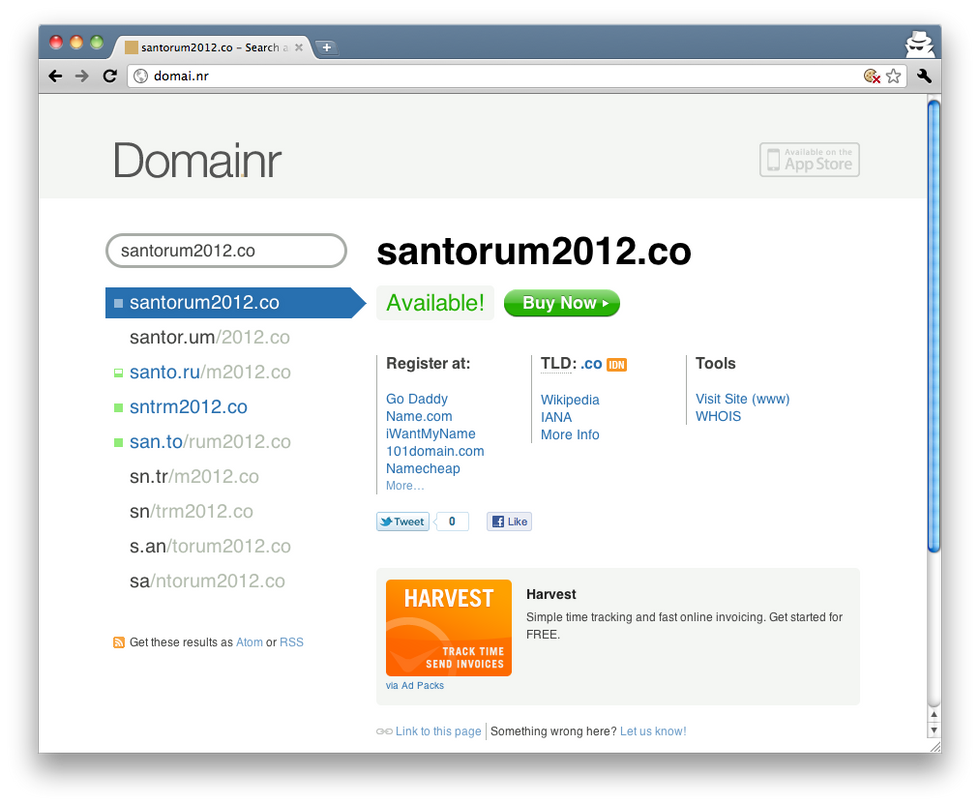 A bunch of Internet domain names related to debate loser andhome canning expert Rick Santorum are just floating around on the communist Internet, not being put to any good use. Typical liberal layabouts.
---
We can't figure out why someone would bother emailing this tip to us, since we are not an Internet company. DO NOT BUY ANY OF THESE THINGS. What would anyone possibly want to do with domain names like santorum2012.co, ricksantorum2012.co, or santorum4prez.com? We have no idea.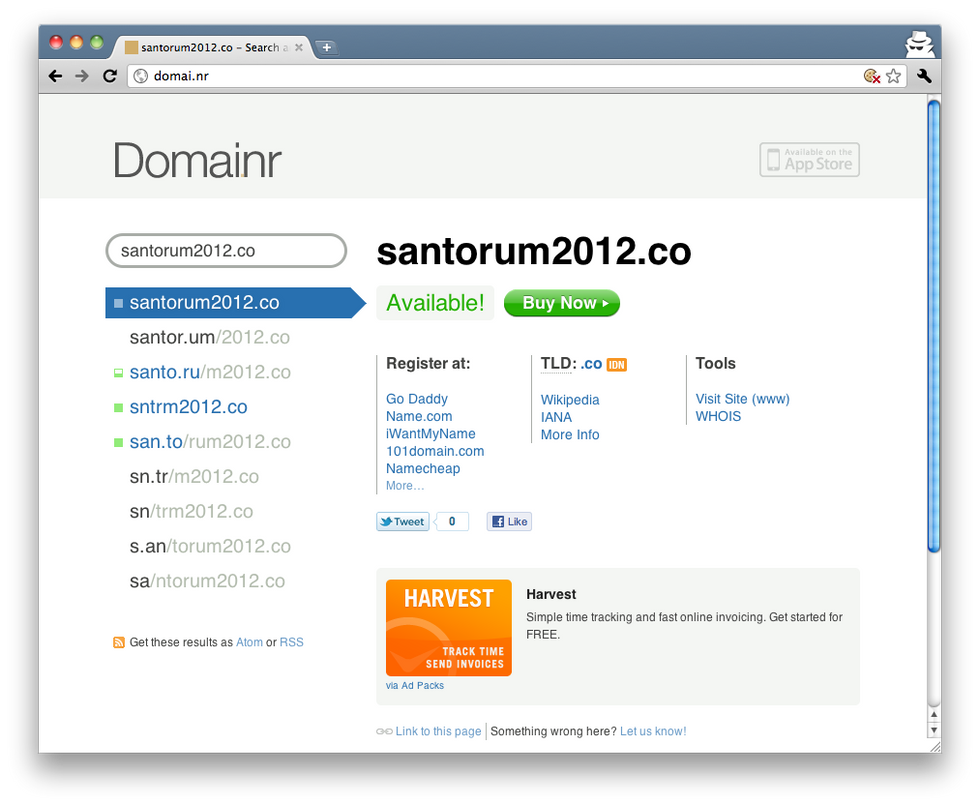 Silly tipsters. [Thanks to Wonkette operative "JEC"]