Lookie! The White House's Sexxxiest Pictures Of 2016! (There Will Be No Sexxxy Pictures In 2017)
News
December 30, 2016 04:30 PM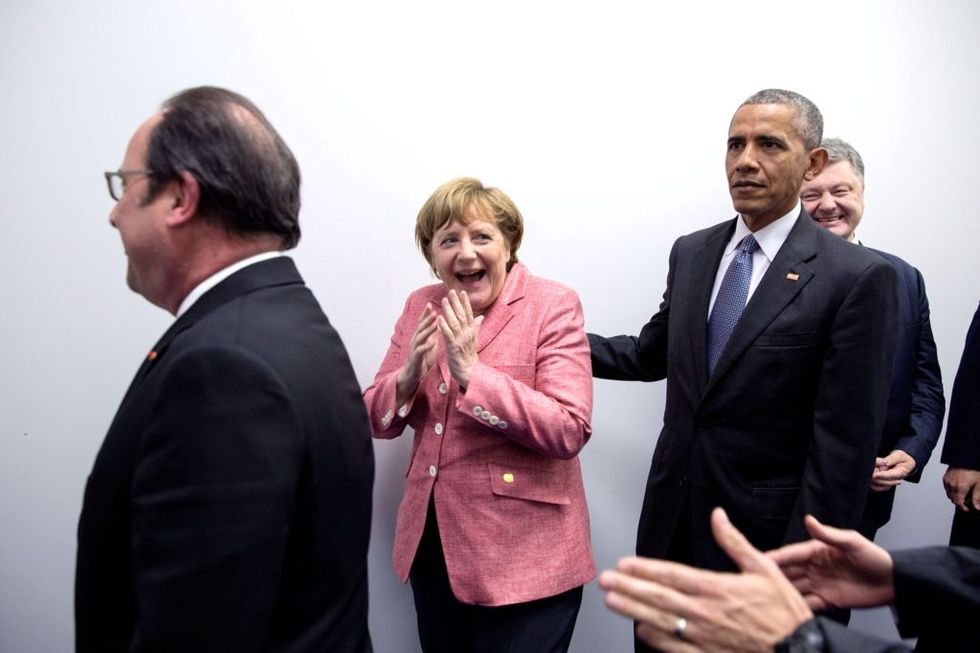 Barry Bamz and his pal Merkel all "WTF BRO?"
---
Here is a thing for the afternoon before the last day of the year! Pete Souza, the official White House picture snapper, has done a big long post on the White House's Medium page (they also have a Tumblr and a Grindr, #WhiteHouseFact) of his very favorite pictures of the year. They will make you happy and bittersweet and say "AWWWWW" and also you will be sad, because no White House photographer will take any nice, happy pictures in 2017, or 2018, or 2019, or 2020, unless Donald Trump is impeached in one of those years, in which case a candid shot of the entire White House staff having simultaneous orgasms will probably be pretty cute.
ANYWAY, you need to read Souza's whole post, because we're not going to copy/paste every single one of them (there are a lot), and also he captions them all nice-like, to tell you what sexxxy Obama is doing in each picture and stuff. But we'll copy/paste a few, FOR TO ENTICE YOU!
For example, here is Bamz-dick-ulous being all silly, because he hitted a golf ball ALMOST to the hole: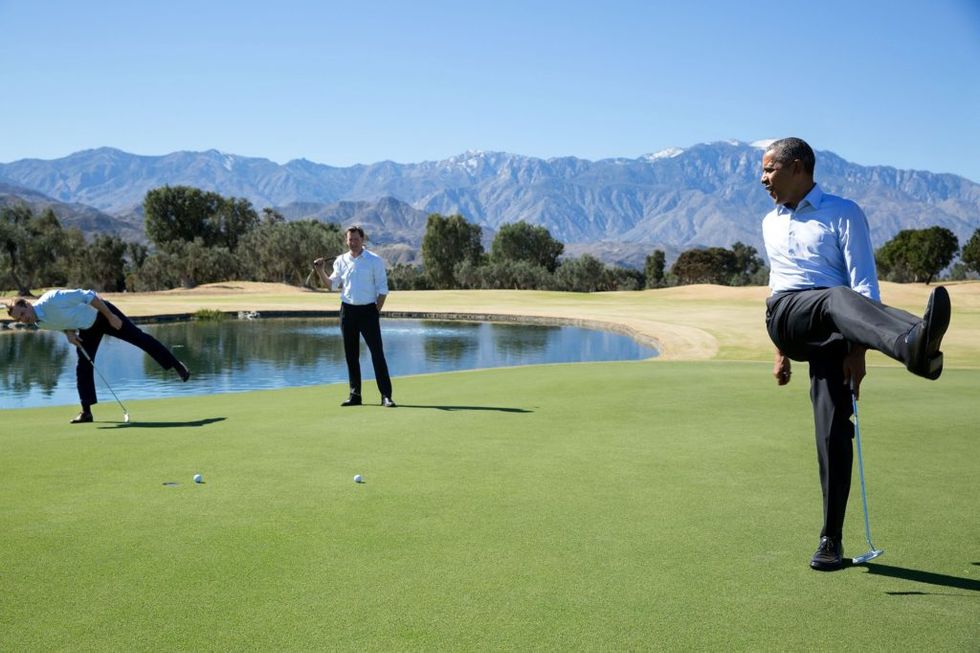 And here is a picture of Obama touching a kid's face at an event for African-American History Month, and oh my god, what a shot: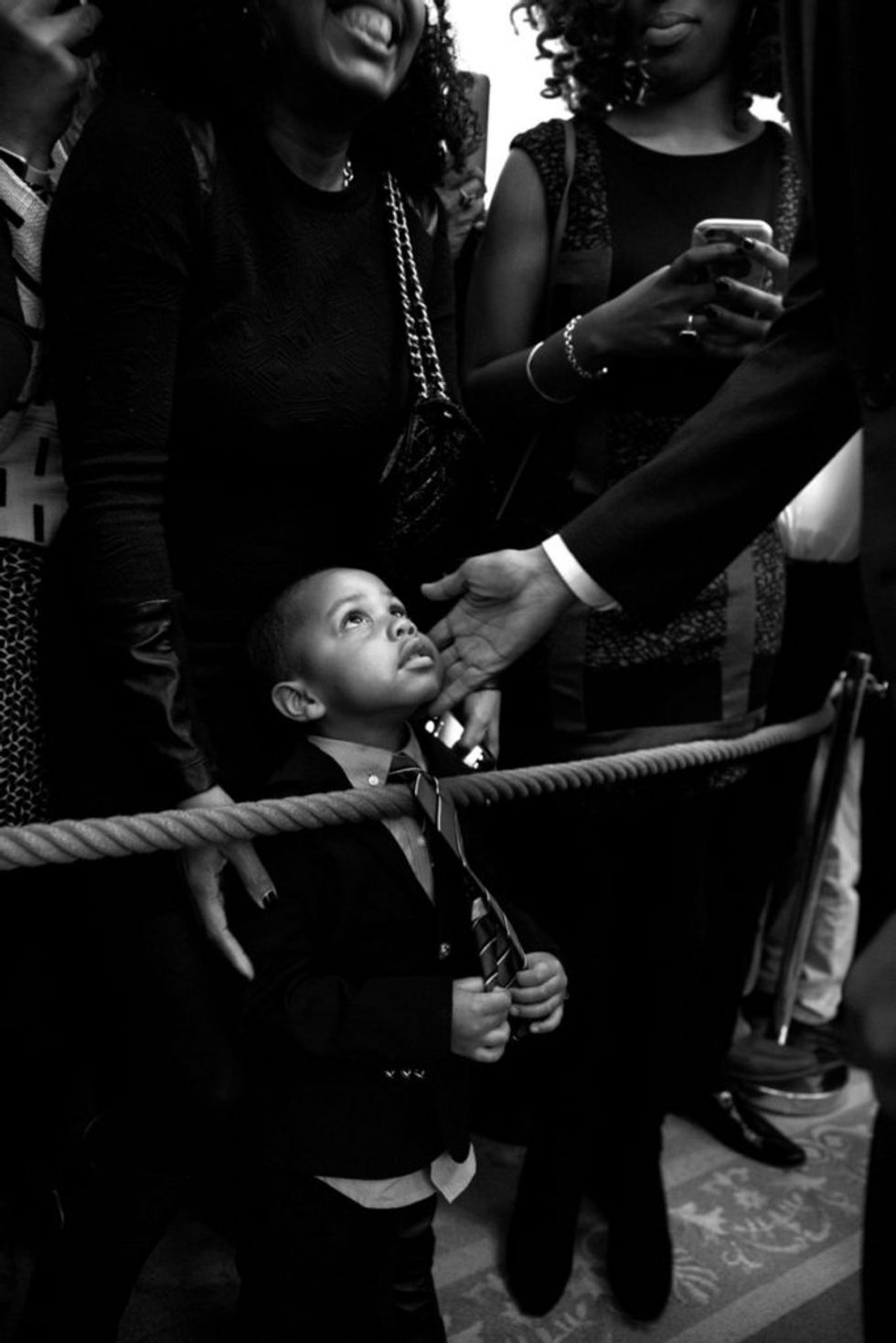 OH YEAH, BARRY, YOU THINK YOU CAN JUST SIT ON TOP OF THE DESK IN THE OVAL OFFICE LIKE SOME SORTA SMART ALECK? GET IN THE CHAIR!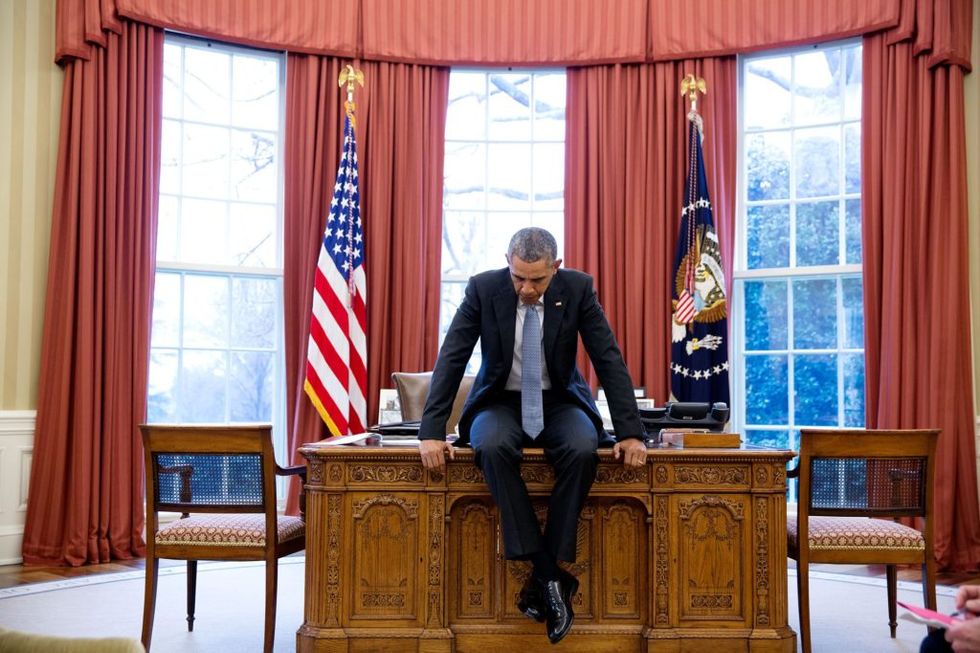 Gah, he is so adorable with kids. Can you imagine Trump doing this? No you cannot, because he would break his orange hip and also he is A Asshole.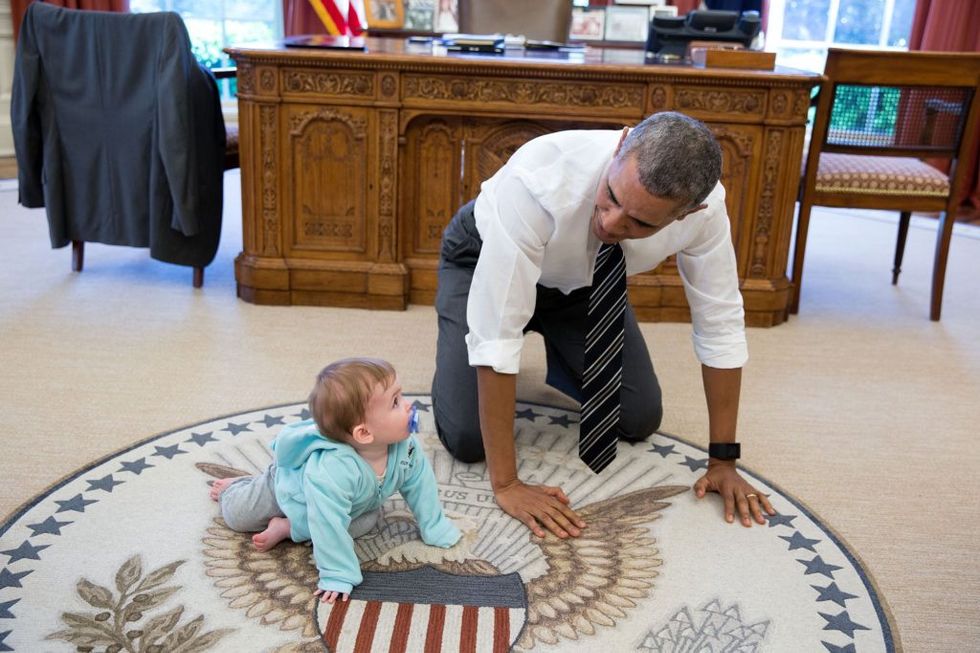 That's right kids, YOU GET OLD HANDSOME JOE BIDEN WITH ONE MILLION SUPER SOAKERS.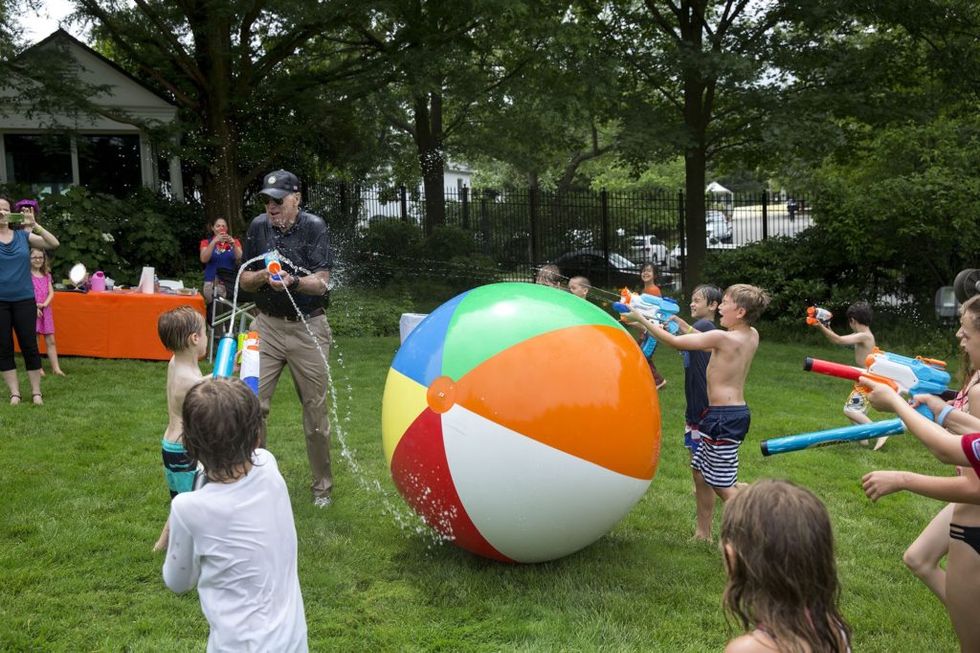 Gah, more kid pictures!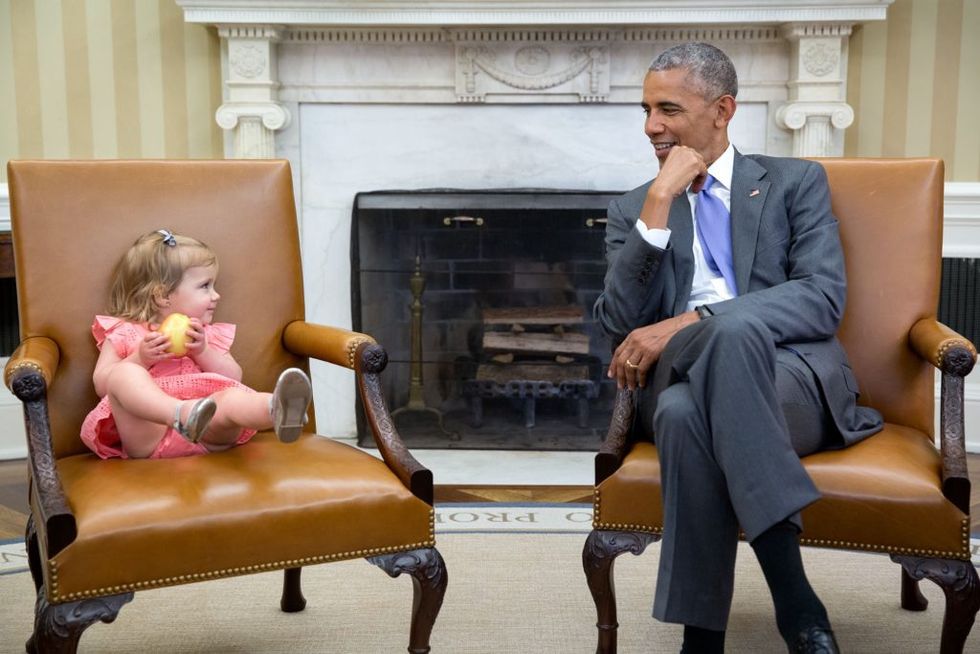 And finally, here is Barry and Joe, doing birthday sexxx or something: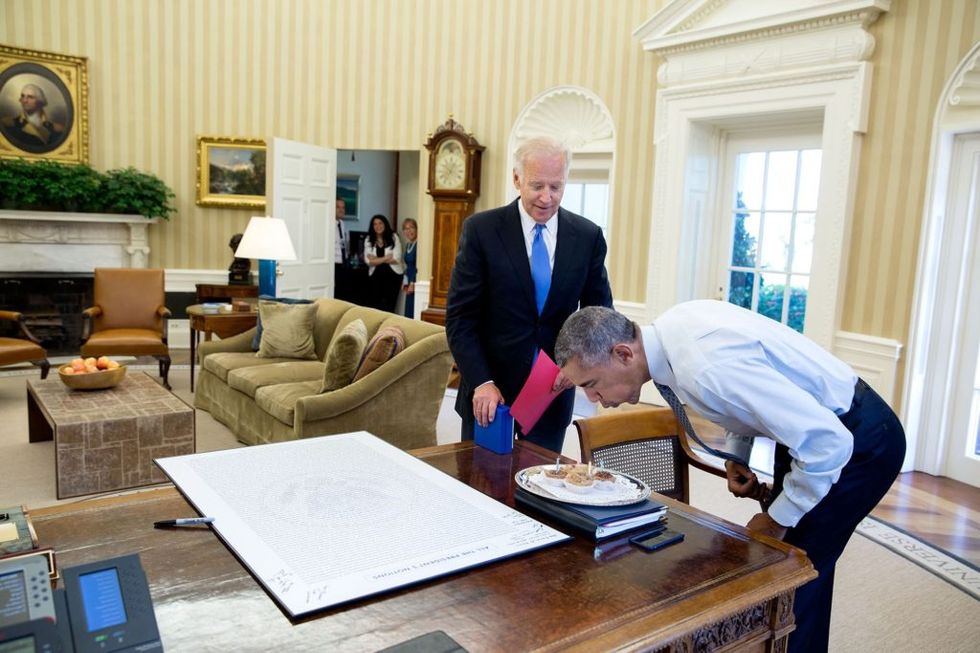 OK, literally every picture is amazing, and there are ONE MILLION MORE where these came from, and really, you need to go to Pete Souza's post so you can lookit them all, OH GOD HE IS PLAYING VIDEO GAMES IN HIS BRAIN: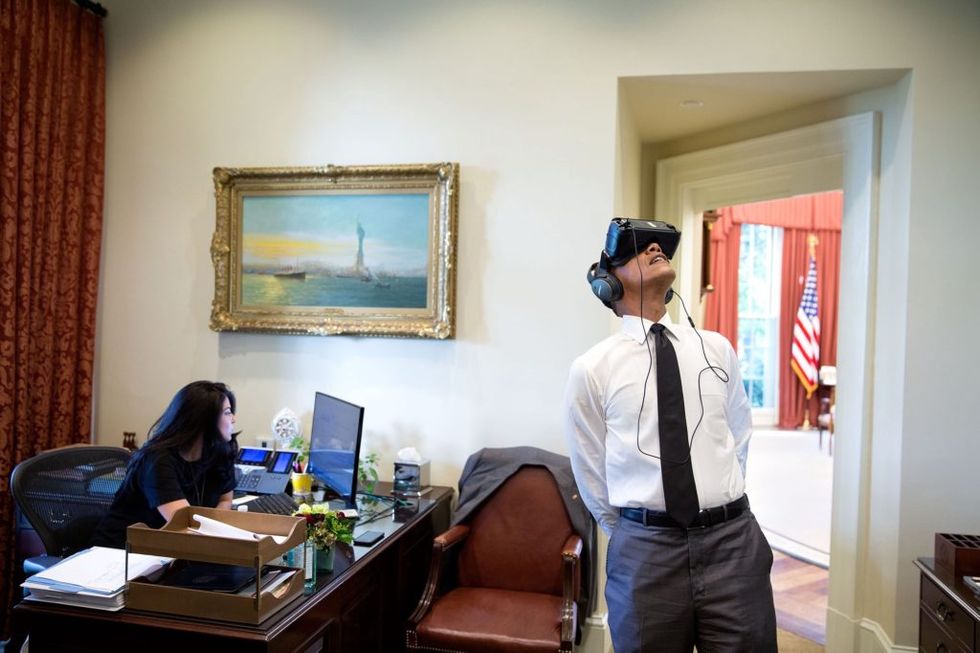 OK, that is enough, go read the thing right damn now, and then you may Open Thread.
Evan Hurst
Evan Hurst is the senior editor of Wonkette, which means he is the boss of you, unless you are Rebecca, who is boss of him. His dog Lula is judging you right now.
Follow him on Twitter RIGHT HERE.