Male Judge In Stupid Shitty Home Depot Sex Harasser Decision Should Not Worry His Pretty Head About It
News
March 27, 2017 09:35 AM
Hey, Vagina Americans! Did this week PISS YOU OFF? Did you think thoseHarHarBoobCancer jokes were hi-freaking-larious? What about those legislators saying that any healthcare plan that covers obstetrics is a gross infringement on liberty by a bunch of hormonal moochers? And how about that House Freedom Caucus, amirite?
---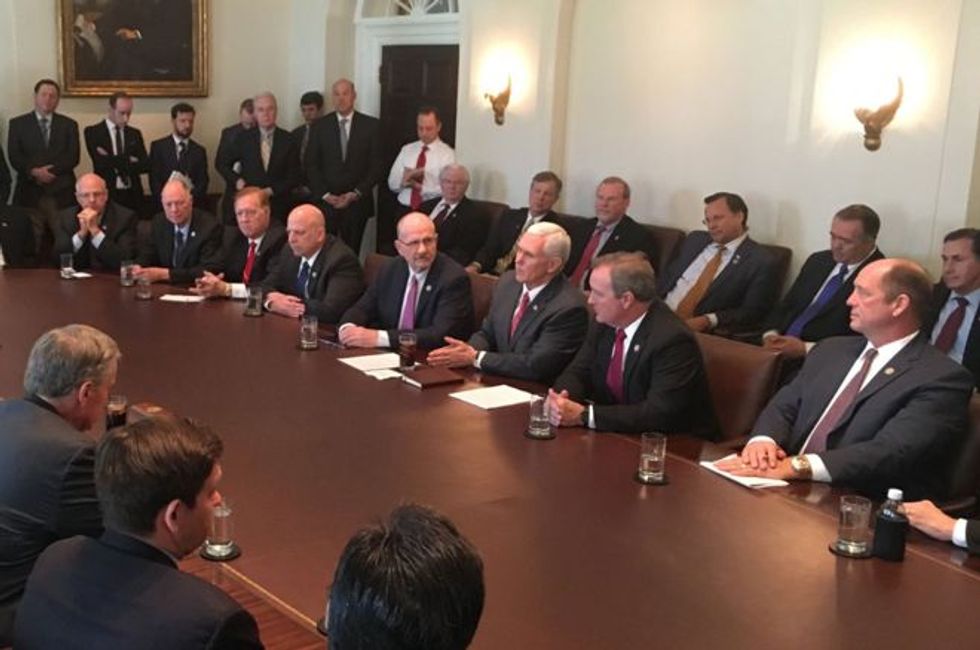 Maybe I'm just PMSing, but I'm beginning to feel like a bunch of pasty-faced white guys know FUCK ALL about what it's like to navigate the world as a woman. Like maybe Justice Ruth Bader Ginsburg, LongMaySheLive, had a point about needing some more XX judges.
Because sometimes the outcome of your case depends whether the judges look like this--
[gallery size="full" ids="614638,614636,614637"]
or like this--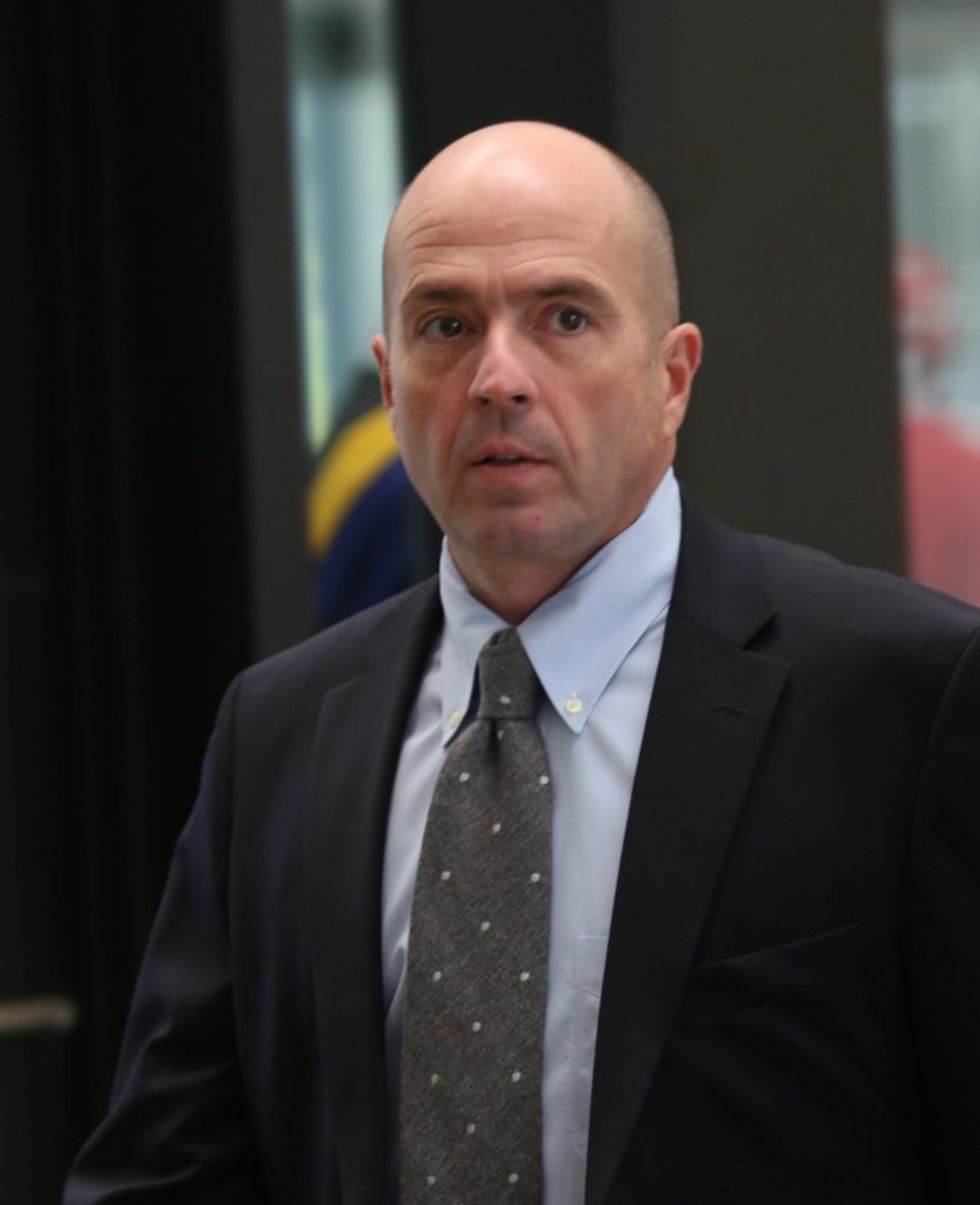 Judge Jorge Alonso
I don't want to ruin the story for you, so I'll just let you guess which judge wrote which opinion. Here's a summary of the sad facts of this case from the 7th Circuit's Holding in Sherry Anicich v. Home Depot U.S.A. Inc.
In its general outline, the complaint's story is all too familiar: defendants employed as a supervisor a man with a history of sexually harassing his young female subordinates. He fixated on one. He began making advances on her and calling her his girlfriend. His behavior escalated over time, from such inappropriate comments to verbal abuse, public outbursts, throwing and slamming objects, and finally, to deadly violence. In its specifics, the complaint's story is tragic, ending in the deaths of Alisha and her unborn daughter at the hands of Brian Cooper, a regional manager for the defendant‐employers.
Yeah. It's going to be one of those cases. Sorry.
In 2006, 16-year-old Alisha Bromfield began doing seasonal work stocking plants at Home Depot stores in Northern Illinois. Bromfield was employed by Grand Flowers, a family business that subcontracted with Home Depot regionally. Bromfield's supervisor Brian Cooper was employed by both HD and Grand. But as a Grand employee, Bromfield could only take her harassment complaints through its HR and supervisory structure.
Cooper's behavior toward female subordinates in general and Alisha in particular was known to more senior management. Throughout her time working for the defendants, Alisha complained repeatedly about Cooper to other supervisors and managers in the defendants' hierarchies. She told her group leader that she did not want to be left alone with him. One Home Depot manager saw Alisha crying after Cooper denied her a break. Another sent Cooper home after he called Alisha a "slut" and a "whore" in front of customers. Grand ordered him to take anger management classes, but he did not complete the course... Defendants' managers told Alisha that they knew about Cooper's behavior. Yet he remained Alisha's supervisor.
This is the version of the story presented by Bromfield's mother Sherry Anicich, the plaintiff in the civil suit against Home Depot and Grand Flowers. The Federal Court for the Northern District of Illinois dismissed Anicich's suit for "failure to state a claim." This means that, even if the court accepted that everything the plaintiff alleged was factually correct, there were no legal grounds to allow it to find in her favor. On appeal, the Seventh Circuit Court found that there were legal grounds to find for Ancinich, and returned the case for trial to determine whether Anicich's account of her daughter's harassment is true. But Alisha Bromfield and her baby are dead, and a criminal court sentenced Brian Cooper to two consecutive life terms without the possibility of parole. So for the purposes of this article, we're going to do this woman the courtesy of BELIEVING HER.
In 2012, when Alisha was about seven months pregnant, Cooper began asking her to go to his sister's wedding in Wisconsin with him. She refused. Then, invoking the authority the defendants had entrusted to him as a supervisor, he told her he would fire her or reduce her hours if she did not go. She went. After the wedding, Cooper took Alisha to the hotel room he had rented for the two of them. He asked her, again, to be in a relationship with him. She refused, again. Cooper strangled her to death. He then raped her corpse.
The lower court dismissed the case because it found that HD and Grand could not have predicted that Cooper would become violent, and thus they had no duty to protect Bromfield. He'd used his supervisory power to attempt to coerce a minor to have sex, had thrown things at her and shouted that she was a "whore" in front of customers, but he hadn't literally threatened to strangle and rape her. So, HOW COULD THEY EVEN HAVE KNOWN?
The lower court similarly found that HD and Grand could not be held liable because the violent conduct occurred off-premises.
This was not an instance of workplace violence, and plaintiffs fail to identify the "obvious action" or "reasonable measures" that defendants should have taken to prevent such an attack that occurred without warning far from the workplace. Defendants are unable to control their employees' social activities outside of work that occur off the premises.
Are you feeling stabby right now? Would it help if I told you that Home Depot referred to the wedding trip as "a date"? Because they actually did that in their pleading! Seriously. A date is when one person texts, "Netflix n chill?" and gets a thumbs up emoji reply. A date DOES NOT involve threats to employment or physical safety. And THIS is exactly why we need more women judges. Because there isn't a woman alive who hasn't found herself plotting how she'll get out the door if a "social" situation turns violent. Not in some big, bad scary oldentimes. Today. Every single goddamn day.
The appellate court cited multiple cases where employers were held liable for creating a hostile work environment when they knew about sexual harassment and failed to address it. The 7th Circuit also found that the question of whether Cooper's violence was foreseeable is a fact to be decided by a jury, not a matter of law for the court.
The defendants' argument also assumes that none of Cooper's alleged behavior was implicitly threatening. That is incorrect. Anyone who saw Cooper, for example, "throwing and slamming items in the garden center and … parking lot while screaming obscenities," could have easily concluded that Cooper either was dangerous because he had lost control of himself or was trying to frighten Alisha.
The trial judge held that Home Depot and Grand could not be liable for activities that took place off-premises, not during work hours, and not using a company vehicle.
Cooper was not on defendants' premises, was not doing work for them, and is not alleged to have been using their property when he murdered Bromfield, nor is it alleged that defendants had any opportunity to control him at the time.
But the 7th Circuit found that Cooper's abuse of his supervisory authority to coerce Bromfield to accompany him outside of work makes his employer liable, particularly given Cooper's long history of harassing his subordinates. In effect, Cooper's power to fire Bromfield or cut her hours was a tool entrusted to him by the company, which cannot shield itself from blame if he uses this tool as a weapon.
So, Alisha Broomfield's case will return to Illinois for trial. Except that no lawyer will risk bringing this horrible scenario before a jury, and the case will surely settle out of court, buried tightly under a binding confidentiality agreement. Which is probably an appropriate outcome.
BUT THAT IS NOT THE FUCKING POINT.
Home Depot didn't want the hassle of dealing with seasonal workers and perishable plants, so they subcontracted their nursery out to a local company. Undoubtedly, Home Depot will argue that they subcontracted out their liability for HR issues as well. If Anicich is able to establish that HD is responsible for Cooper's conduct, the case may wind up shunted into the black hole of arbitration. And if Grand is determined to be solely liable for Cooper's conduct, they may well declare bankruptcy before they can pay out a seven-figure settlement. The parties have likely racked up close to $1 million in legal fees, and the case hasn't even gone to trial yet.
And most importantly...a young woman was sexually harassed FOR YEARS, everyone around her knew it, and no one did a goddamn thing. A multinational corporation and a small family business each decided that Alisha Bromfield should bear the ongoing harassment and risk of escalation because it was too expensive to train another manager. And if she hadn't ended up dead, they'd all still be there today!
LADY JUDGES!!!! LADY JUDGES!!! LADY JUDGES!!!
[Anicich v. Home Depot, United Statesa., Inc., No. 14 C 7125 (N.D. Ill. Jun. 9, 2015) / Anicich v. Home Depot U.S.A., Inc., No. 16-1693 (7th Cir. 2017)]
Did you figure out that the bald guy wrote the lower court opinion in favor of the companies, and the three-judge panel with two women reversed him in favor of Alisha Bromfield? A+! You should reward yourself by clicking on the link below and donating. Oyez!
Liz Dye
Liz Dye lives in Baltimore with her wonderful husband and a houseful of teenagers. When she isn't being mad about a thing on the internet, she's hiding in plain sight in the carpool line. She's the one wearing yoga pants glaring at her phone.