Manure Nut Comes Up With Funniest Political Craiglist Joke Ever
News
March 05, 2012 01:47 PM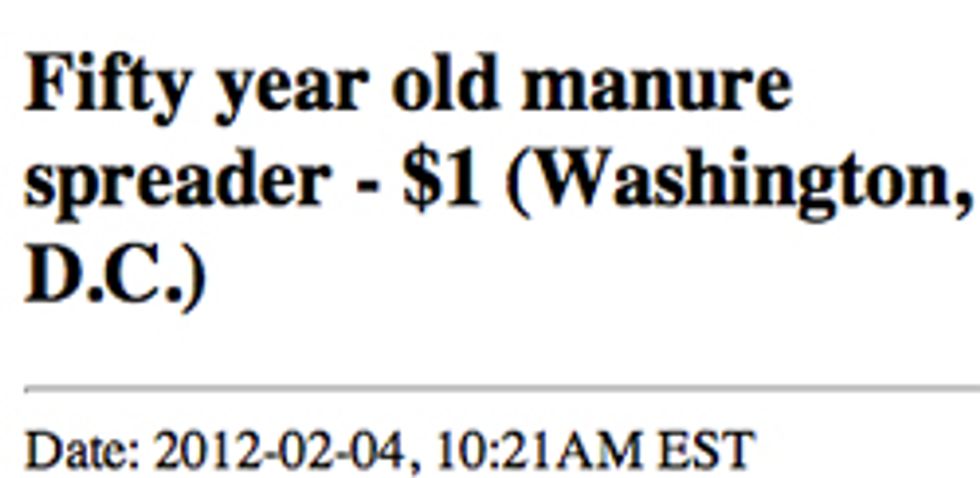 Oh look, here's some joe trying to sell his manure spreader on the 'puter. And it's fifty years old -- what a steal! We bring this to you, however, not simply as the latest installment in the Wonkette Springtime $hopping Guide. We think there is some sort of metaphor at work here, on Craigslist... a political metaphor maybe? This is a hoot and a half!
---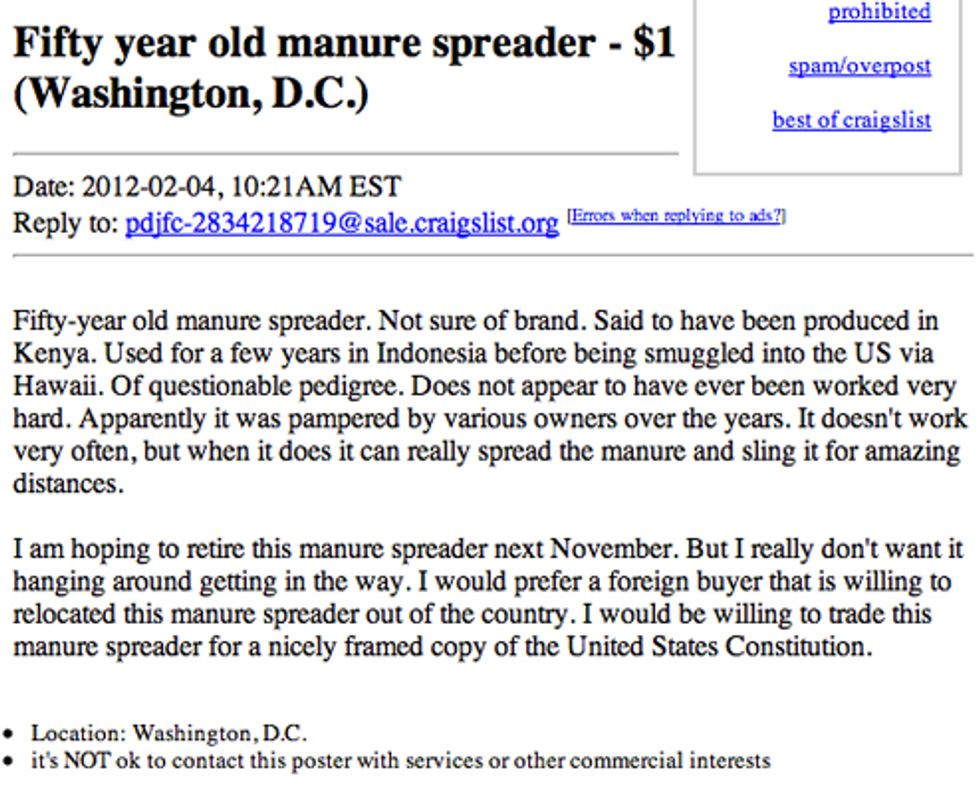 So is there really a manure spreader for sale or...?? He's not had many takers in the past month, it seems.
Anyway, this is no way to talk about Kathleen Sebelius or the U.S. Trade Representative or whoever.