Marco Rubio Is Sick Of Your Nonsense. Marco Rubio Is Sick Of Your Nonsense. Marco Rubio Is
Elections
May 17, 2016 11:16 AM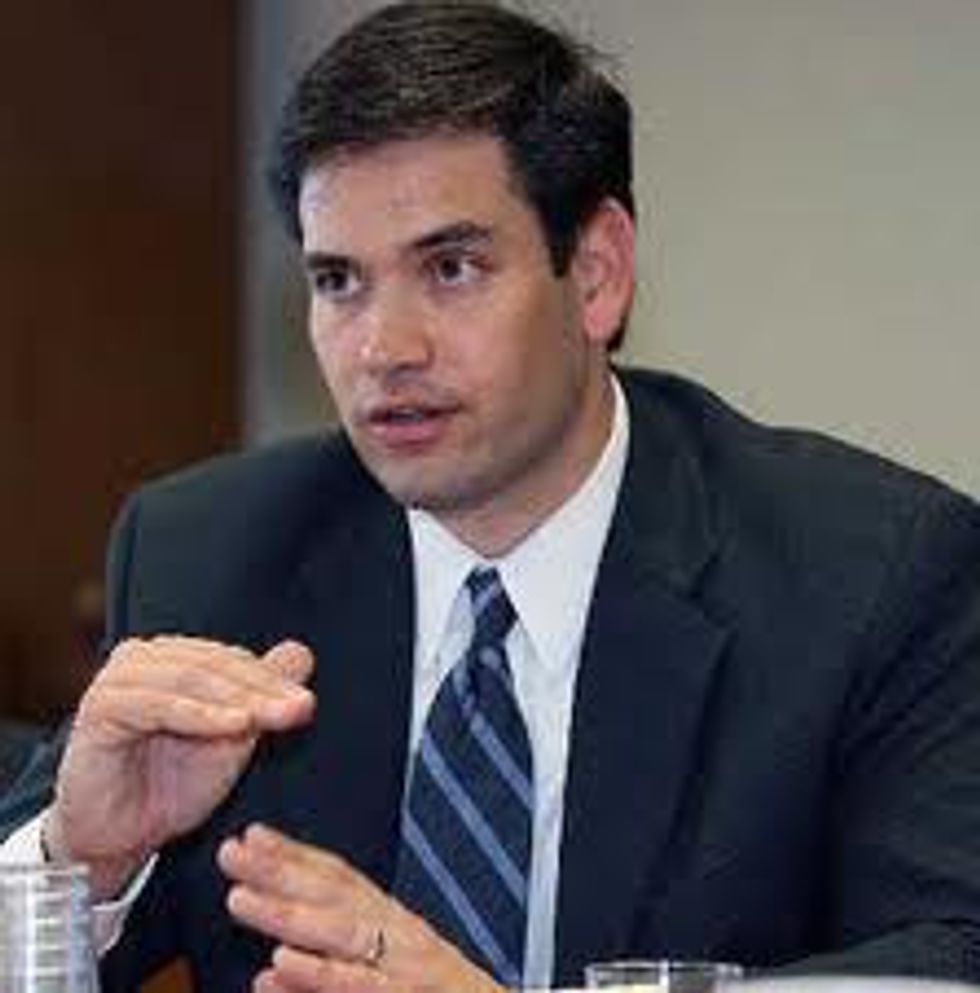 About this big?
---
Shortly before crying himself to sleep late last night, Sen. Marco Rubio took to Twitter to start dispelling the fiction that Marco Rubio doesn't know what he's doing. First of all, Marco Rubio knows EXACTLY what he's doing because he tells all his friends, who then tell the Washington Post, who then tell us, so we can tell you. Got it? Good!
But it is not "good" to Marco Rubio, who announced his new career: journamalism ombudsman!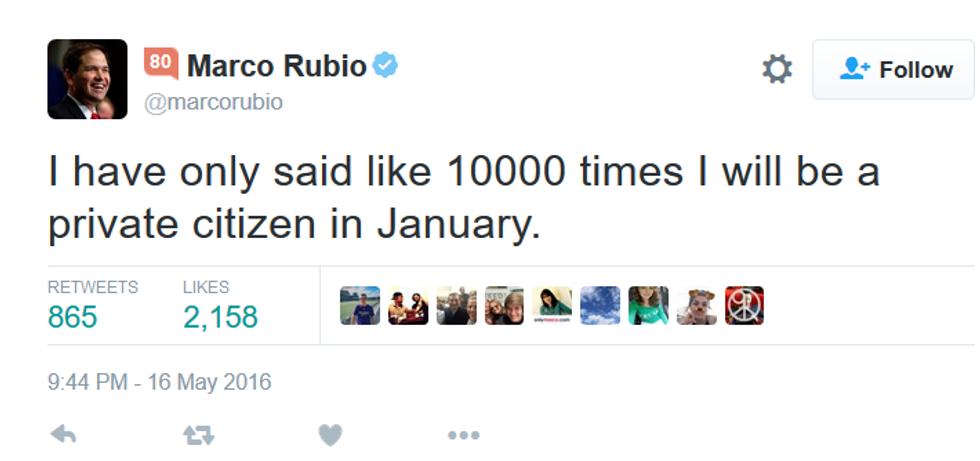 If he's said it once, he's said it a thousand times!
You know Marco is serious when he has to say something 10,000 times! Weren't you guys listening the first 9,999 times he bemoaned that he would not defend his Senate seat (because he couldn't, THANKS FLORIDA), or run for governor?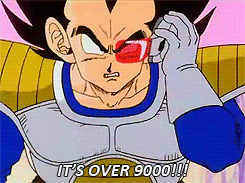 It's over 9,000!
Rubio's comments came after former candidate and current failure Dr. Ben Carson was asked who presumptive Republican nominee and demi-god Donald Trump was considering for his vice presidential pick. Naturally, Carson said the first bat-shit thing that came into his head, thus prompting the rest of the human race to wonder why the hell anyone even bothers trying to be friends with Ben Carson.
It's true, however, that Rubio hasn't been coy about his stance about other elected offices. For over a year Rubio has stated that he won't run for governor in Florida, perhaps because no one trusts him to show up for any kind of "job."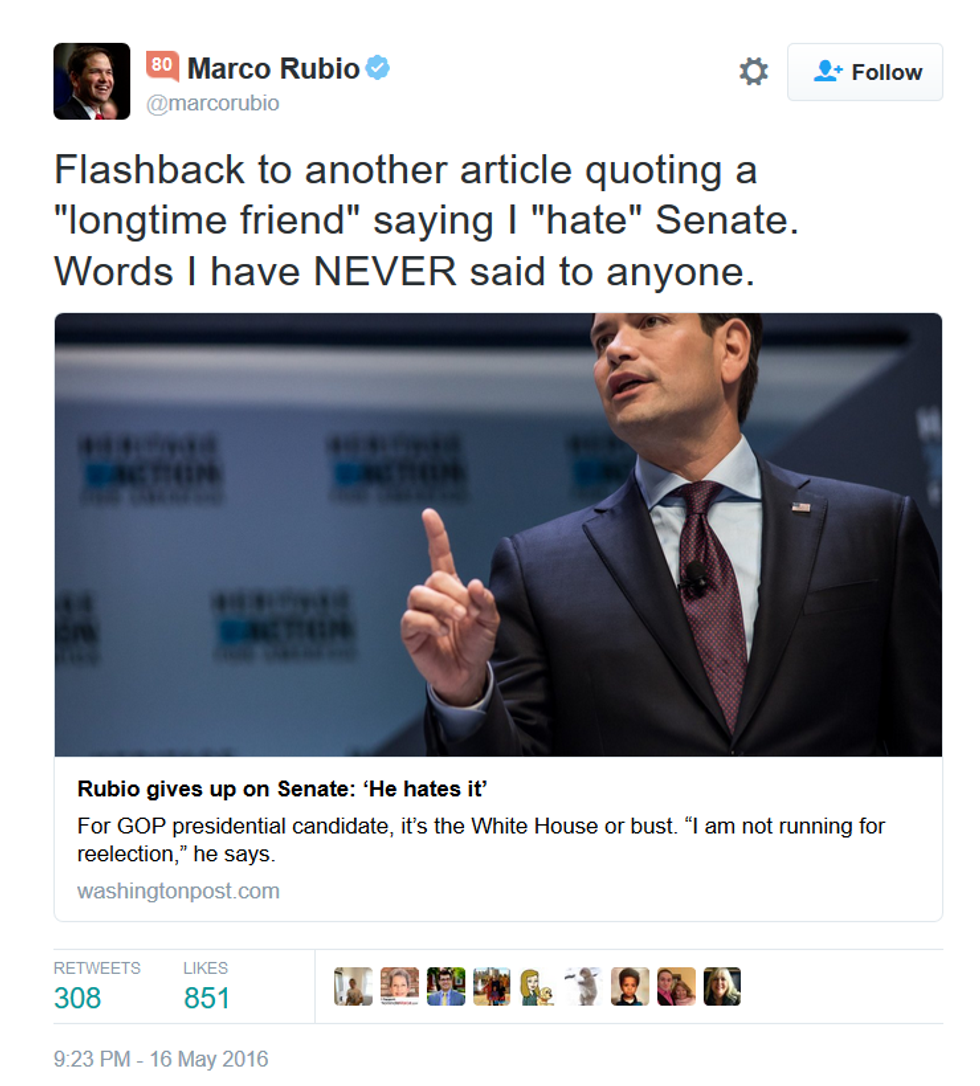 "I don't know that 'hate' is the right word..I'm frustrated."
Rubio has an absentee rate of 41%, the worst in the Senate, making him literally worse than Ted Cruz (and no one wants to be worse than Ted Cruz). And that's not counting those hundred-large college classes he was paid to not show up to either!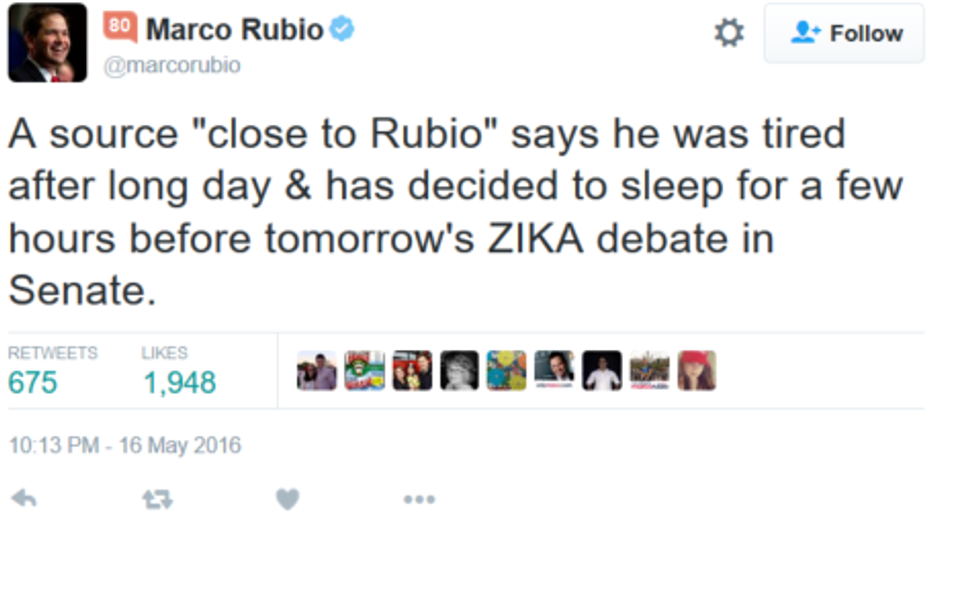 Rubio? Vote? Yeah, about that...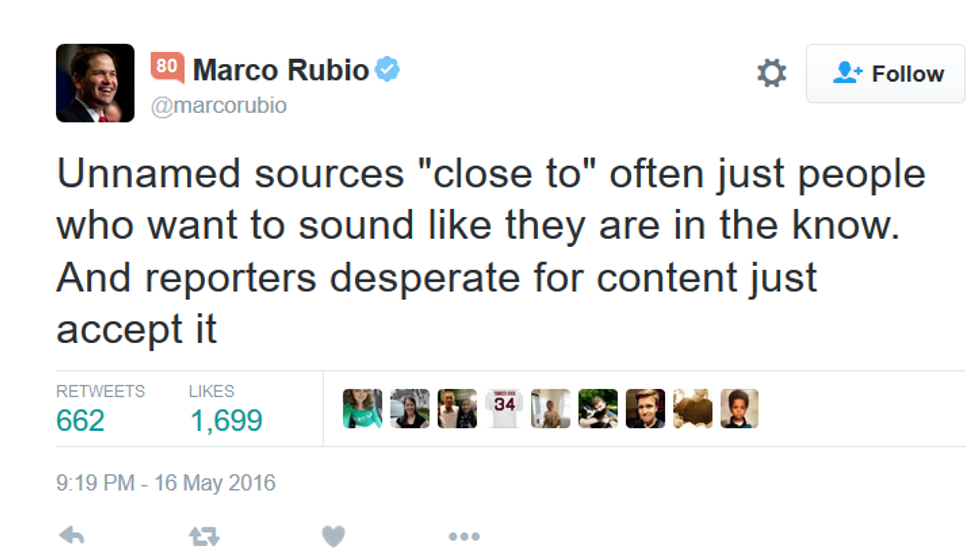 Unnamed sources have confirmed Rubio will soon be unemployed.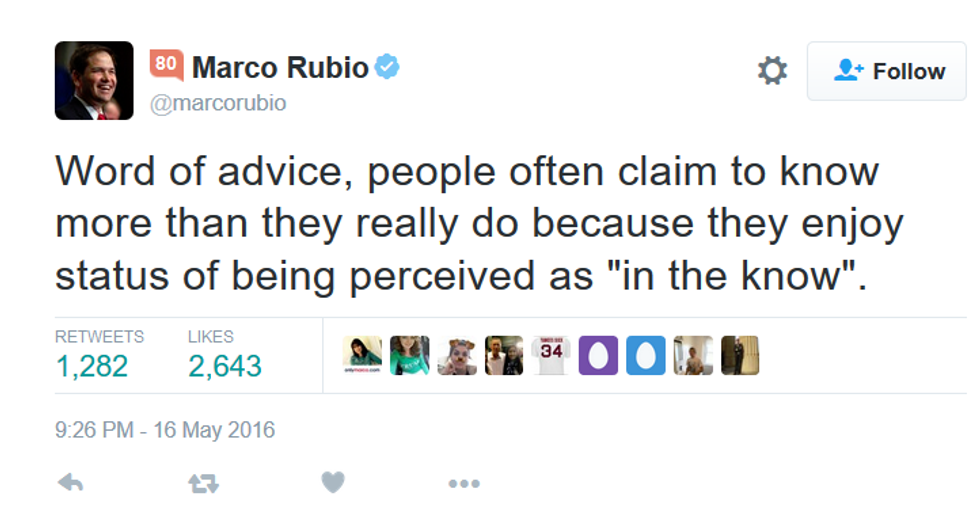 Little Marco knows! Little Marco Knows ALL!
With Rubio living out his term as a lame duck, he did state that he was eyeing some time in the private sector, and has not ruled out a 2020 bid. Only time will tell which cable network will give him the best deal as a pundit.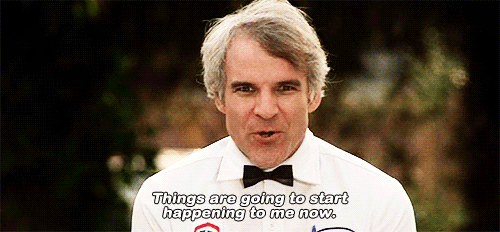 At least he didn't put out a nightmare horror movie ad threatening he would be back.
Dominic Gwinn
Dominic is a broke journalist in Chicago. You can find him in a dirty bar talking to weirdos, or in a gutter taking photos.