Massive Pillow Fight On The Mall, This Saturday
News
April 02, 2009 10:22 AM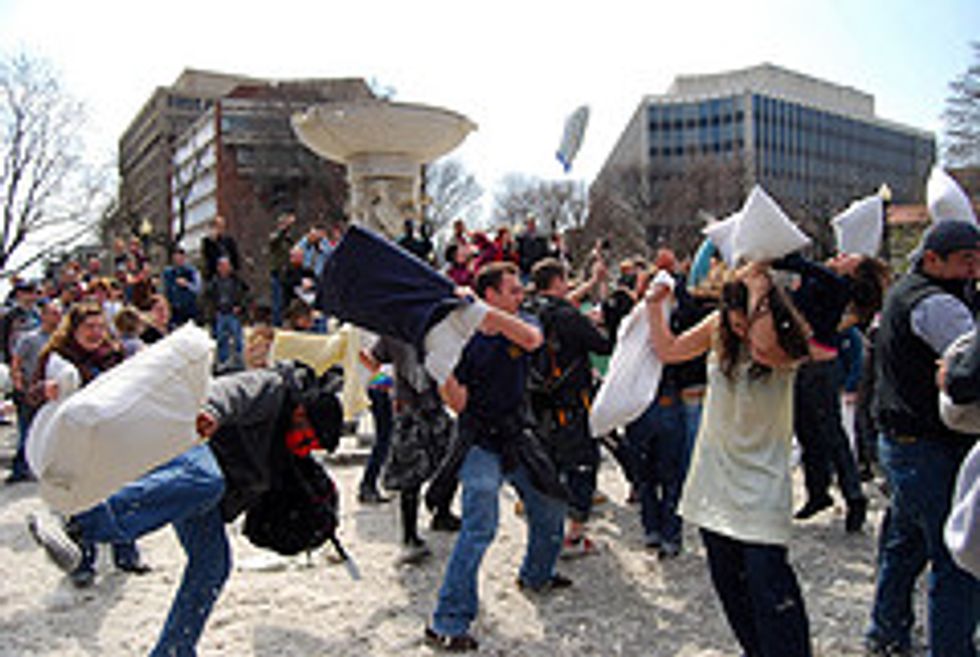 If you always wanted to be part of those spontaneous demonstrations that just happen in public (likefreezing in place at the Grand Central Station, or breaking out in a musical number in the middle of a food court), then here's your chance. This Saturday, in honor of National Pillow Fight Day, the DC Defenestrators have organized a massive pillow fight event on the National Mall and Dupont Circle.
---
It starts at 2PM on the National Mall. All you have to do is bring a light pillow and conceal it in something, like a bag, backpack or your shirt, and wait for the sign: Two of the Defenestrators are going to "start an argument" about something, take out their pillows, and it's supposed to spread from there.
After that, head over to Dupont Circle by 3PM and the whole event will be repeated for a second time.
About 1,000 people are confirmed to the event on Facebook, with another 1,000 maybes, so it should be a crazy time, and will probably scare the bejesus out of the tourists.
For more details on the event, check out the Facebook page.
DC Pillow Fight, National Mall, April 4