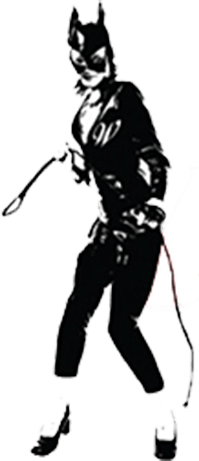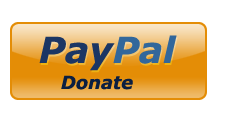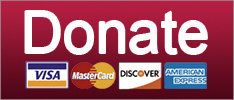 2016 Presidential Election
November 07, 2019 11:21 AM
Roger Stone is shit scared. Literally. On Tuesday during jury selection, he had to leave the courtroom because of ahem food poisoning.
"I have Imodium in my chambers," Judge Amy Berman Jackson offered, after Stone excused himself yet again to tend to his churning bowels. But her generosity did not extend to slowing down the voir dire process for the defendant's tummy troubles, and by Wednesday morning the jury was ready for opening argument. Then the shit really hit the fan!
Roger Stone is charged with obstruction, lying to Congress, and tampering with a witness. He repeatedly told House investigators that he never spoke to anyone in the campaign about Wikileaks and the hacked Democratic emails, had no contact or go-between with Julian Assange, never tried to contact Assange, and had no communication regarding upcoming dumps of stolen DNC emails. None of that was true, as the FBI discovered when they recovered hundreds of emails and text messages with Jerome Corsi and Randy Credico off the Moron Squad's phones and hard drives.
But Roger Stone's lawyer has a most excellent defense to that one. See, when Adam Schiff asked if Stone had any correspondence with Wikileaks or a go-between to Assange, Roger Stone assumed he meant pertaining to Russia. It's like that game you played when you were fifteen and you added "in bed" to every sentence. Stone was mentally adding "in Russia" to all of HPSCI's queries, and so he had no "criminal intent" to lie to Congress.
Keep reading...
Show less
Media/Entertainment
Democrats should just impeach Trump before the holidays so we can move on to our Christmas shopping.
November 01, 2019 01:07 PM
New York Times columnist David Brooks thinks we need to just impeach Trump already and "move on." The president's gross corruption and lawlessness are apparently just a "distraction" from more important things, like ending the "immoral" practice of tipping underpaid wait staff.
Brooks admits that Trump is probably guilty, but he believes impeachment is ultimately a wasted effort because the necessary number of Republican senators will never vote to remove Trump. He's still too popular with Republican voters, who are the worst despite what Ellen DeGeneres tells you. He's resigned to what he considers an incontrovertible truth rather than even mildly concerned that Republicans defiantly prioritize their own political power over the nation's moral integrity. This is somehow Democrats' fault.
"In the first place, Democrats have not won widespread public support. Nancy Pelosi always said impeachment works only if there's a bipartisan groundswell, and so far there is not."
Democrats will never convince Americans their president shouldn't be a crook. Brooks knows this because he's visited "real America" in his space ship.
"I've been traveling pretty constantly since this impeachment thing got going."
Money well spent, New York Times! You fired your copy editors but can afford to send Lord Kitchener on his imperial adventures through the heartland.
"I've been to a bunch of blue states and a bunch of red states (including Kansas, Missouri, North Carolina, Tennessee, Texas and Utah)."
You've been everywhere, man.
"In coastal blue states, impeachment comes up in conversation all the time. In red states, it never comes up; ask people in red states if they've been talking about it with their friends, they shrug and reply no, not really."
Brooks is obviously only speaking to white people. A lot of black people live in red states, especially North Carolina (21 percent) and Tennessee (16.79 percent). More than 80 percent of black voters want Trump repealed and replaced. It's highly unlikely that Brooks visited a barber shop or beauty salon and got only shrugs when he asked about impeachment. Brooks probably just stopped at the OK Corral Shooting Range where the targets are all shaped like Nancy Pelosi, Barack Obama, and Alexandria Ocasio-Cortez. Now, if those guys aren't actually talking about impeachment or threatening to start another Civil War if Trump's removed, then there's little risk of electoral disaster for Democrats if they uphold the rule of law. But that's not the point, I guess. Brooks insists that no one important cares about impeachment.
Keep reading...
Show less