Mediterranean Brunch At Rosemary's Thyme
News
May 08, 2009 03:01 PM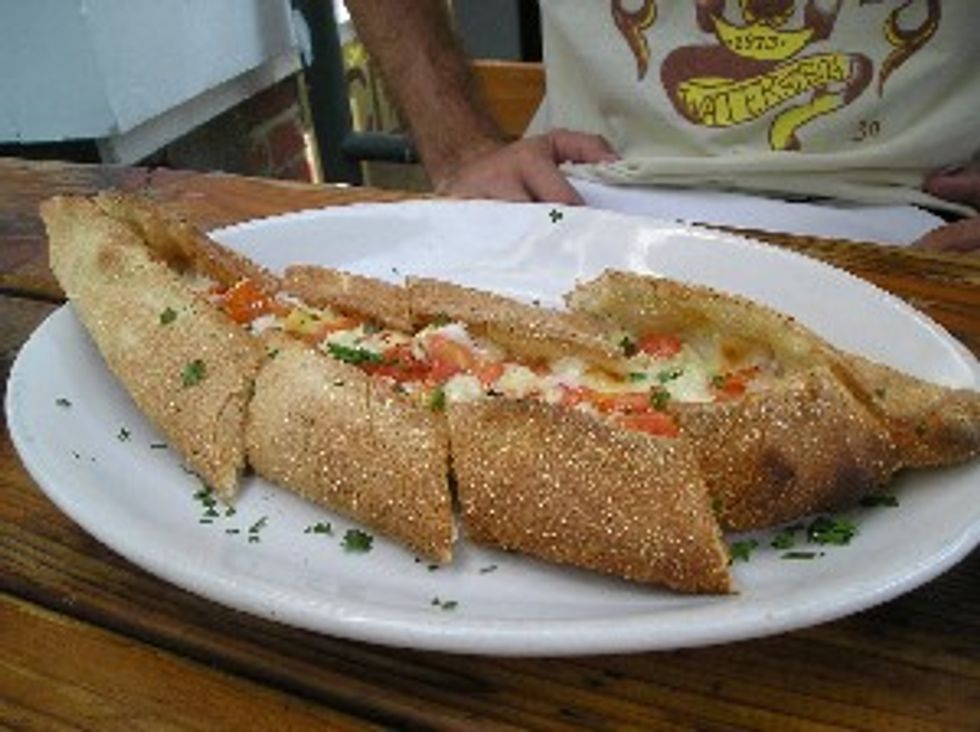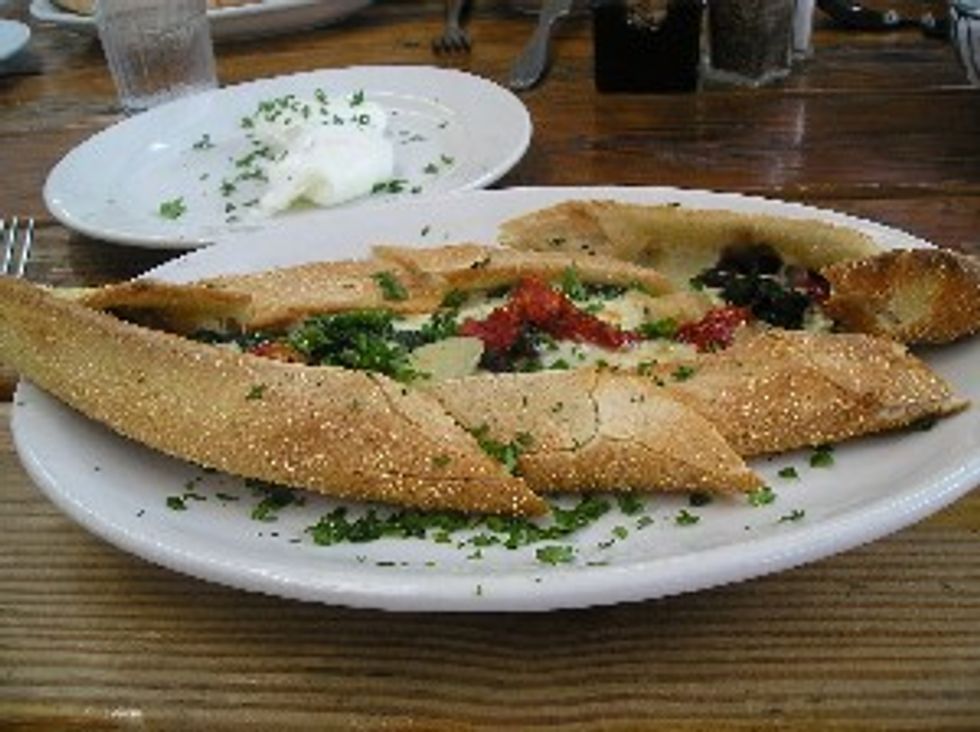 Wonkabout has already examined the happy hour options at Rosemary's Thyme, and now it's time to look at the bistro's distinctive Mediterranean brunch offerings, including their best-in-the-District "pides."
---
Rosemary's brunch menu consists of traditional breakfast dishes like Eggs Benedict, French toast, omelettes and pancakes. They also offer sandwiches, pastas and "pides" -- a house specialty of oven baked Turkish flat bread filled with various ingredients.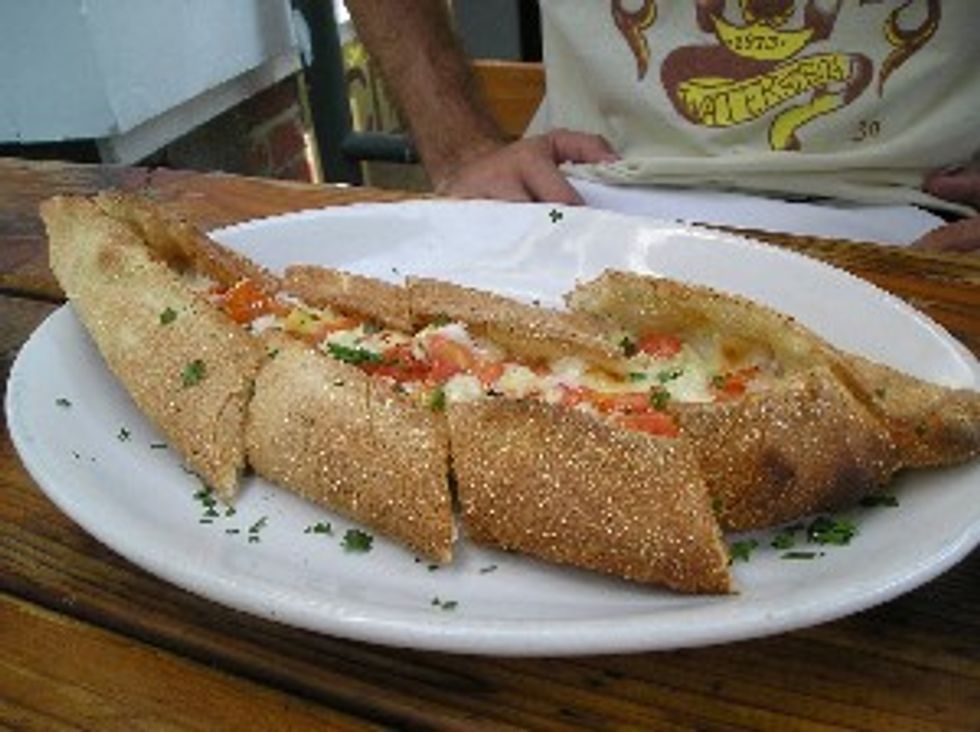 The breakfast items are all very good; the omelettes are fluffy and not overcooked and the French toast is also competent, if slightly overloaded with Grand Marnier. But if you're new to Rosemary's, I'd suggest going with one of the pides (pronounced PEED-ays). For brunch there are four pides: cheese, Mediterranean (cheese, sun dried tomatoes, roasted garlic, spinach, olives), cheese and pastirma (seasoned dried beef), or cheese and sujuk (a spiced Middle Eastern sausage). Each come with a marinara dipping sauce. As an interesting bonus, during brunch these dishes also come with an "optional" choice of two eggs any style either on top or the side for no additional charge. I'd recommend the excellent poached eggs.
Pides are warm and crispy with gooey cheese and fresh fillings. They go very well with either the tomato dipping sauce or to mop up the yolk from the poached eggs.
It's hard to go wrong at this neighborhood bistro. The food is interesting and fresh and it is reasonably priced.
Rosemary's Thyme Bistro, 1801 18th St. NW, Washington, D.C. 20009, (202) 332-3200.