Michele Bachmann's Campaign Staffers Are All Running Away
News
October 04, 2011 10:18 AM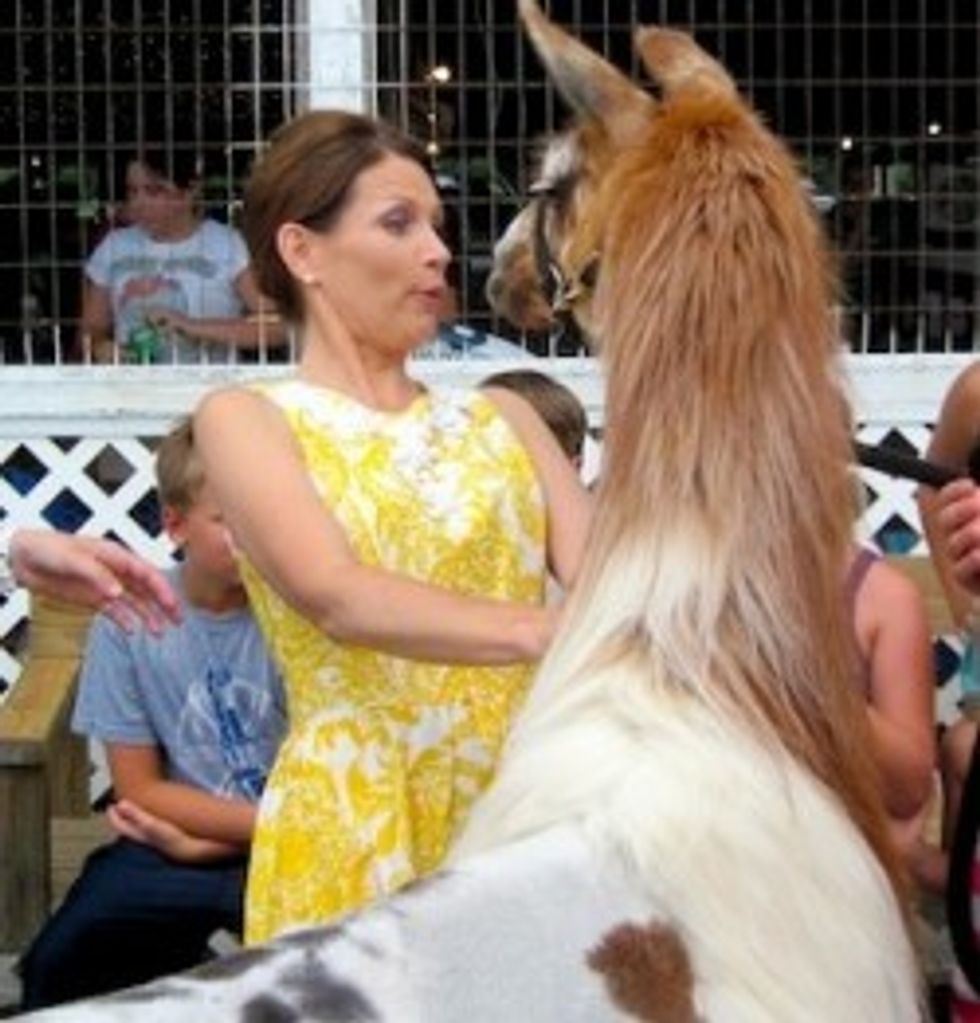 Well, it's official! The only presidential campaign staffers Michele Bachmann has left rounds down to about "the collection of half-empty Diet Coke cans living under Marcus Bachmann's bunk" on the tour bus: the APreports her pollster Ed Goeas, her senior adviser Andy Parrish and two other staffers are bolting the funky psycho chicken coop for, eh, something less hopeless than the withering vanity campaign of a banal narcissistic idiot who treats her six-figure government salary like unlimited paid vacation time to bark vicious nonsense into the wind.
---
From the AP:
The moves signal an effort to preserve money three months ahead of the first Republican nominating contests. Bachmann began July with about $3.6 million, most of which had been transferred from her congressional campaign account.

Bachmann has struggled to match her vast reach among small-dollar givers with checks near the $2,500 maximum donation. An update on her campaign's financial health is due by Oct. 15.

In other staff changes, Doug Sachtleben, a deputy press secretary, had transferred back to the congressional office after only a couple months with the campaign. So has Bachmann's scheduler, Kimberley Rubin.

In a statement released later Monday, Stewart said the moves were part of a longstanding strategy to "shift people and resources as needed."
We heard just yesterday that a stack of recycled pamphlets and a Charles Manson fanboy were all that's left of her campaign, which means that these two things will now become her new deputy press secretary and senior adviser, respectively. [AP]