Michelle Obama Now Going After Fat Babies
News
June 14, 2011 08:46 AM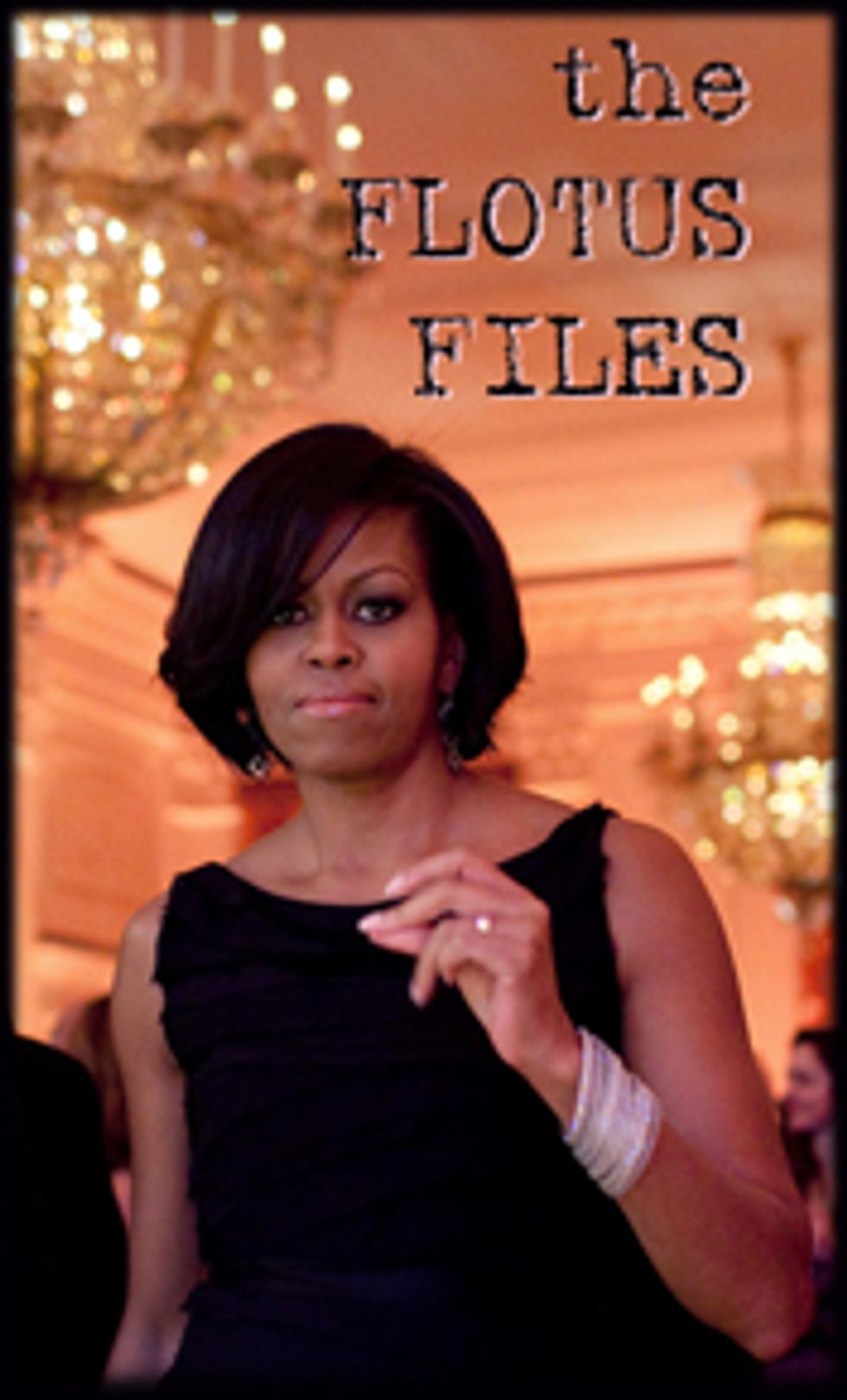 America is full of fat children, and fat adults. This we know. But did you also know that America has many fatbabies? It is more difficult to spot them, sandwiched between all the aforementioned full-grown fat people, but that doesn't mean that Michelle Obama hasn't noticed these sneaky, milk-guzzling fatsos. And since our FLOTUS is not one to sit idly by while Americans gorge themselves, she has decided to combat this baby fat problem and put a stop to it before it spirals out of control.
---
In America, privileged babies exit the womb and are immediately put into the loving arms of a full-time non-relative caregiver, perhaps an illegal Colombian, who nurtures them and takes them to Montessori school when the time is right. The less fortunate babies are sent to live at day care, where they mix with other babies and do things with finger paint. This is the scene of our FLOTUS' latest anti-obesity efforts.
The first lady watched as toddlers ate a healthy lunch of fish, fruit and salad greens, did the bunny hop with youngsters in a P.E. class and clapped along with singing time at CentroNia, a bilingual child care center that stresses just the kinds of healthy practices that Mrs. Obama is trying to encourage.
This "CentroNia" sounds suspicious, with its Spanish-speaking babies and "bunny hop" dances. Is this like "the Dougie," for toddlers?
The first lady said instilling good health habits through child care centers and home-based care can be "a real building block for an entire generation of healthy kids." She noted that more than half of obese children first become overweight before they reach their second birthday.

Mrs. Obama announced that 1,600 child care centers nationwide already have committed to standards that promote healthy eating, exercise and limited time in front of TV, computer and other screens. And she released a checklist that parents and child care centers can use to make sure they're hitting the right notes.
We hope this means that our Michelle will soon be releasing baby fitness DVDs. No more Baby Einstein! It's all about Baby FLOTUS now. [AP]
Blair Burke (blairelinor@gmail.com) obsessively follows Michelle Obama's every move for "The FLOTUS Files," which appears every Monday here at your Wonkette.