Michelle Obama Terrifies Nation With Hippity-Hop Love Songs To Vegetables
News
August 15, 2013 09:01 AM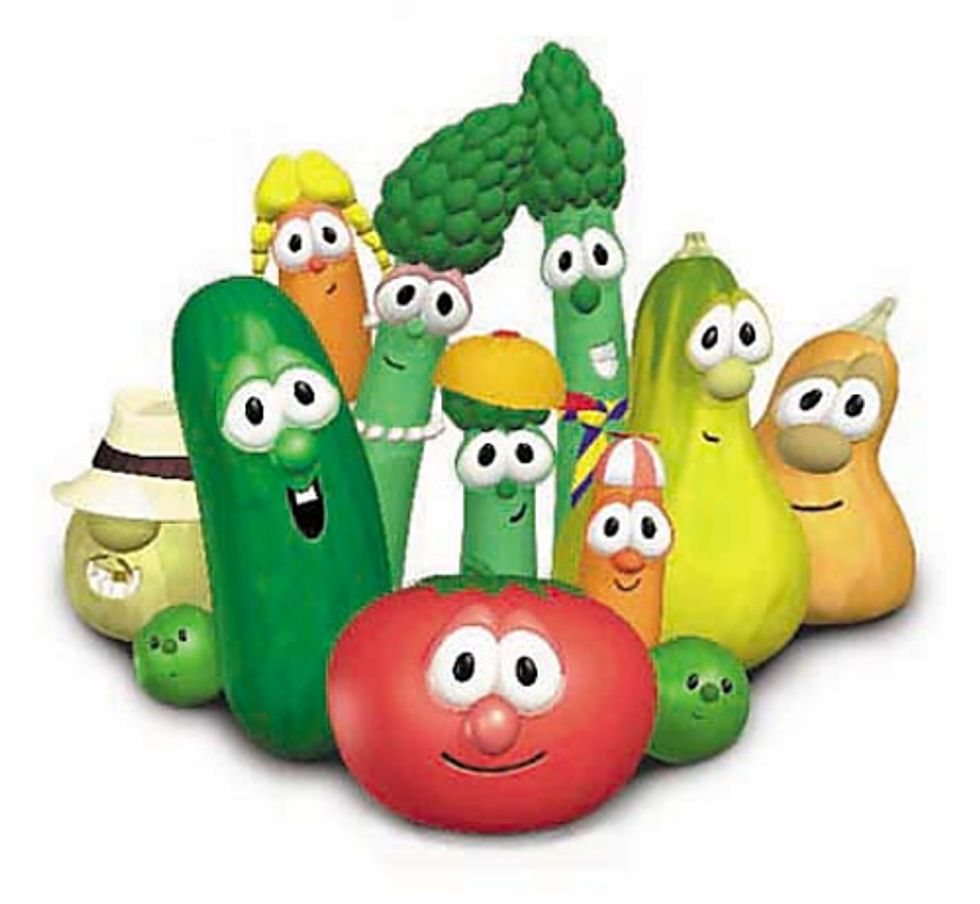 We've known for years that FLOTUS and POTUS are wrecking everything good and true about America because of being blah, but we never thought that they could sink this low. We've had to endure the ignominy of Aretha Franklin andher enormous hat getting soul all over My Country Tis of Thee. We've had to see the precious precious Medal of Freedom go to Oprah, when everyone knows it should have gone to zombie Johnny Carson or that nice dead gay Merv Griffin. These things have all brought us to our knees, Lord, but nothing prepared us for Michelle Obama making a rap record.
---
Michelle Obama is teaming with some big names in hip hop to help release a Let's Move! inspired album next month. Entitled "Songs for a Healthier America," the record features video cameos (but no singing) of the first lady along with big names like Jordin Sparks, Ashanti, Run DMC, Doug E. Fresh and Monifah.
That's it! These people have Gone Too Far. People, this record includes not one, but TWO songs about how you should eat your vegetables. STOP TELLING US WHAT TO DO MRS. NOBAMA.
Along with ramming veggies down your throat, Michelle Obama will probably be dropping it like it's hot, or twerking, or whatever it is you kids call the sexytime dancing these days:
Rap? Really? A genre known for its demeaning lyrics towards women and inappropriate language, a rap album really could not have been a worse choice for the First Lady. And although she won't actually be singing on the record, she will be in the videos. Have you all seen some of those rap videos?
Oh. My. God, Becky! No president or lady attached to a president has EVER before used a popular culture thing to get through to the youth of today. Especially not a popular culture thing with blah people. Why, we never!
You know what? There's nothing we can do or say that can undo the terror of Michelle Obama allowing Doug E. Fresh to just wantonly cavort with schoolchildren. Yes, our pain is too great for even Nancy Reagan's anti-drug PSA masterpiece to save us. We're just gonna go get really fucking high and eat some of those Veggie Snax things that look like vegetables but are actually just stone cold munchies in disguise. THANKS MRS. OBAMA.