Midterm Madness: The Republicans Who Hate Republicans Edition
popular
November 02, 2018 03:20 PM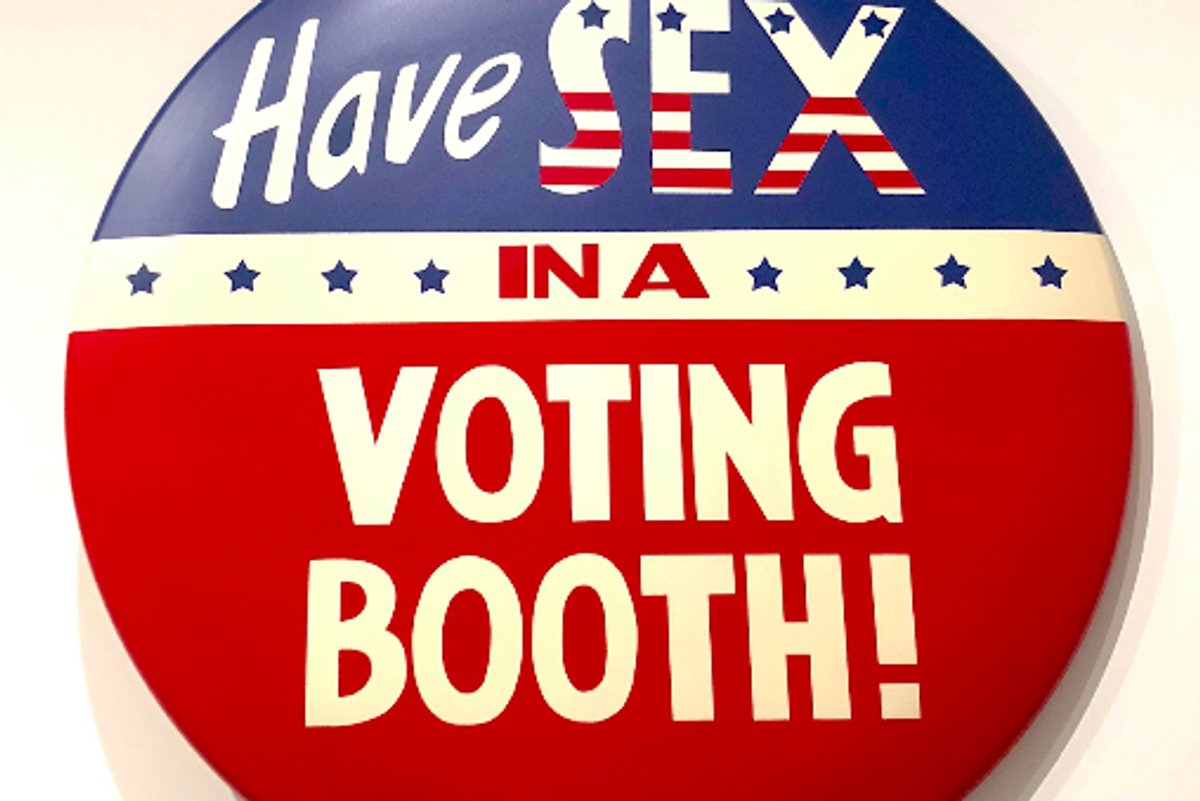 Wonkers, have you noticed that the GOP candidates this year are gross and vile? Like, even more than usual. It's as if the party of '70s suburbanites with bad ideas about taxes and abortion got super inbred and and radicalized, to the point that you wouldn't let them babysit your goldfish. Thank you gerrymandered districts that guarantee Republicans can win with zero Democratic votes! And Fox News! And Limbaugh! AND TRUMP!
But all this doubling down has a cost. Several Republican nominees this cycle are so toxic that their own party elders are tapping out and endorsing the Democratic opponent. And third party candidates, fearful of being blamed for saddling their states with a lunatic, are pulling out of races where they might play the spoiler. You know what this is? It is gosh darn delightful.
---
To wit, yesterday Arizona's Green Party candidate Angela Green announced that she's pulling out of the US Senate race and throwing her support to Democrat Kyrsten Sinema. As a practical matter, Green's name stays on the ballots, which are already printed. But Sinema and Martha McSally are essentially tied, with Green polling at around 2 percent of the vote. So even a few thousand voters shifting to Sinema might make the difference. Assuming that God doesn't smite McSally with a lightning bolt for telling such egregious lies about her support for pre-existing conditions.
In Kansas, Donald Trump's endorsement pushed raving votefucker Kris Kobach over the edge in the Republican gubernatorial primary, despite the local GOP's preference for sitting governor Jeff Colyer, who took over when Sam Brownback went off to bring Jesus to the hottentots. But Kobach's vote suppression mania and traveling legal salesman antics seem to have put off Kansas Republicans. Kobach is currently polling dead even with totally normal, not insane person Laura Kelly, in a state Trump took by 20 points.
Kelly has been endorsed by former Republican governors Bill Graves and Mike Hayden, as well as former Senator Nancy Kassebaum. And three days ago, third party candidate Greg Orman's campaign treasurer resigned and threw his support behind Kelly. Saying Kobach would be "one of the worst things that could happen to the state," former GOP state Senator Tim Owens of Overland Park urged Orman's supporters "to unite behind Kelly and stop GOP candidate Kris Kobach."
Meanwhile, in VA-7, former Republican Senator John Warner is endorsing CIA agent/Girl Scout troop leader/decent human being Abigail Spanberger over Tea Party loon Dave Brat. Who is none of those things. Warner represented Virginia in the Senate for 30 years and has endorsed both Democrats and Republicans, including Tim Kaine and ... ewwww, Ed Gillespie. Warner said of Spanberger,
[S]he brings a strong understanding of the complex world beyond our nation's shores and how that impacts the economy and jobs right here in central Virginia. Abigail has spent her career serving on the front-line to keep our country safe. If elected as a member of Congress, she needs no "on the job training" in how to defend our fellow citizens and strengthen our economy and our national security.
Very true! And also she isn't a lyin'ass punk who complains about constituents getting "up in her grill" like Rep. Dave Brat. Let's hope she does better than Howdy Doody Gillespie.
And finally, there's Iowa, where Republican Governor Kim Reynolds was in a tough fight with Democrat Fred Hubbell before her campaign co-chair Congressman Steve King reminded everyone that he's a repellent, Nazi bigot. After King got caught palling around with actual neo-Nazis in Poland, Reynolds said,
[King] is not involved in policy; he's not involved in anything. When I don't agree with what he says, I'm very open about that. None of us agree on everything. I also cannot be held accountable for what every person tweets or says. I'm accountable for myself, and I am leading. We're providing results. This state is heading in the right direction and they have absolutely nothing to talk about.
Also, STEVE WHO? He's just the coffee boy. The Quad-City Times reported,
Reynolds, speaking to reporters, said King is not a campaign co-chair, but "he's one of about 5,000 honorary chairs and really what it is is an endorsement of my campaign."

A Reynolds campaign news release last November said the campaign was co-chaired by U.S. Sens. Joni Ernst and Chuck Grassley, Iowa's Congressmen Rod Blum and King, and former Iowa Agriculture Secretary Bill Northey, who stepped down as a state co-chair when he accepted a federal post.
Nope. No backsies. You gotta dance with the one that brung ya, Governor.
FOUR MORE DAYS.
[KTAR / McClatchy / AP / Richmond Times-Dispatch / Quad-City Times]
Follow your FDF on Twitter!
Please click here to fund the Wonkette Xanax and gummy bear fund. Tuesday is coming!
Liz Dye
Liz Dye lives in Baltimore with her wonderful husband and a houseful of teenagers. When she isn't being mad about a thing on the internet, she's hiding in plain sight in the carpool line. She's the one wearing yoga pants glaring at her phone.