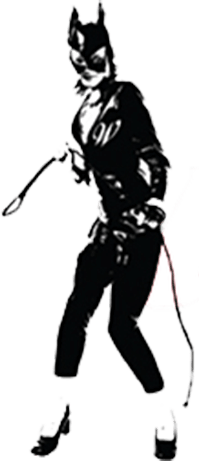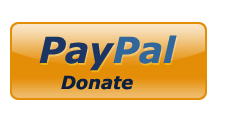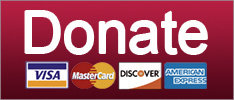 Culture
Wonkette is bleeding out over here.
December 07, 2018 03:41 PM
Funny thing happened this week: The lawyer we hired to negotiate the $5,000 bill for three photo copyright violations (including one of Herman Cain that goes back to the last Wonkette era) got the bill down to $2,000, then charged us $2,000! Maybe more. He hasn't added up his surely dozen hours in December yet. You know those hilarious statistics about "could you withstand a $500 emergency" and half the country just lies down on the floor and DIES with laughter, and also starvation? Well, Wonkette doesn't have a spare $4,000 in a month. In fact, Wonkette is in the hole about $20,000 for the year, and honestly, I'm fucking pissed. And I'm not sure Dok and Evan and Five Dollar Feminist, who have been bearing the brunt of me, like it too much either!
Nobody (with a vag) is asking for $60 million in VC funding to blow through, or even $6 million. That's for Mic and The Outline and other news sites from men. (Then they lay off their entire editorial staffs because who can even run a news site on that???) But it would be really fucking nice if our just under 400,000 readers a month -- a good-sized city! a very small-sized state! -- were able to support an independent, ad-free news site with a full-time staff of THREE FUCKING PROFESSIONALS, plus three part-time, plus good freelance, while I'm working 55 hours a week LOOKING AT TRUMP'S FACE. In November, .8 percent of our readers donated to keep us going -- that's point-eight, not eight -- and god knows I love them and they are the greatest, but they shouldn't have to do it all.

YOU love Wonkette. You love that it is AD-FREE and DOESN'T BREAK YOUR BROWSER. You love that Dok does actual important policy, and Five Dollar Feminist splains law at you, and Robyn and Stephen and Bianca and Dom keep you up to date on all the terrible things without making you cry hardly ever, and Evan is here to insult Junior's face.
If you've been meaning to throw us some cash but just haven't gotten around to it, for fuck's sake, GO GET YOUR FUCKING CREDIT CARD because I AM FUCKING DYING HERE. Better yet, sign up to keep giving it, every month. Even if it's fucking $2. Imagine if two percent of you started sending us money! Imagine if it was FUCKING FIVE! Imagine if you were sending us a HUNDRED AND EIGHT THOUSAND DOLLARS A MONTH to put up one podcast a week calling Democrats moneygrubbing capitalists! Just kidding, I don't want that and those guys suck.
Also, I am pretty sure I'm soon going to be on the rag. ALSO also, I'm having butt surgery next week, but you guys DO pay 100 percent of our medical, so yay, thank you, I love you, you're good. (See, I spend your money on 100 percent medical for the staff because of what a neoliberal I am. I SURE FUCKING WISH I COULD HIRE ALL OF THEM, DON'T YOU.)
Happy fucking Christmas, everything is terrible and I want to cry. But at least Mueller should be up soon, and Evan's gonna tap-dance (with votes!) all over Trump's noggin, and I am going to have this drink, which isn't going to drink itself, something something Trump Junior's face.
Mommyblogging
Permanently damaging children to own the libs
You all remember the wire mother and cloth mother experiments on attachment from first-year psychology, right? In the 1950s, University of Wisconsin researcher Harry Harlow removed rhesus monkeys from their mothers shortly after birth, and, in various tests, placed them with surrogate "mothers" -- in the most famous comparison, one mother was made of wire mesh, and had a rubber nipple to dispense milk, but the other mother, which had no milk, was made with soft terrycloth and looked at least a little like a mommy monkey. Every single time, the baby monkeys would cling to the soft cloth mothers, going to the wire mother only when absolutely necessary to be fed. (There's a famous photo of one monkey clinging to its cloth mother and leaning waaaay over to nurse from the wire mother. Harlow later placed a wall between the two to prevent that.)

Keep reading...
Show less
Trump
The dads. The dads were PISSED.
It was 18 years ago. The little boy, whose mother had died on the raft trip from Cuba. His Miami relatives wanted him to keep him, for freedom. His father, in Cuba, wanted him FUCKING BACK.
Keep reading...
Show less
Mommyblogging
We got you, darlings. We got your backs.
My terrible ones, it has been a week. What, it is Wednesday, you say? You can fuck right off out of here with your "calendars" and "linear time."
Keep reading...
Show less
economics
Bigtits McFakebook strikes again!
It could have happened to anybody. A lot of Dr. Phil clips will show you young (well, middle-aged) people just absolutely convinced that the person they were sending money to for "their construction business" was going to pay them back that $250,000, and also was going to fly out and marry them, just as soon as they got their passport sitch fixed. Dr. Phil tries not to call them fucking idiots, but you can only not call them fucking idiots for so long.
Keep reading...
Show less
Mommyblogging
Here is your fifth or twentieth annual listicle of Mi Mamacita Communista, or Things My Mother Taught Me
Post-Racial America
We can do so many activities!
You may have noticed that ol' Wonkette dot com tends to be a pretty white sort of place. We have a gay, and a senior, and a bunch of vagendas, but it's been really some time since we had any writers of color. And when you write quite a bit about police brutality, the justice system, and Jeff Sessions, that severe lack becomes severely embarrassing.
Keep reading...
Show less