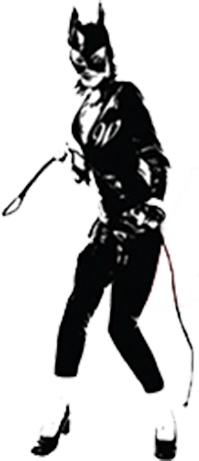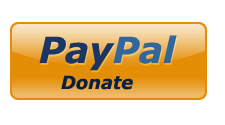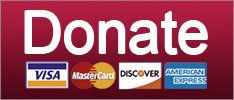 Education
The after-school special is inside the school!
November 07, 2019 01:08 PM
Sen. Kamala Harris introduced a bill yesterday that would fund schools to experiment with making school schedules better meet the needs of working parents. Called the Family Friendly Schools Act, the proposal would relieve the child care burden for working families, which is considerable, as Mother Jones reporter Kara Vogt explains:
The majority of schools days end around 3 p.m., two hours before the end of 70 percent of parents' workdays. And most schools don't have a way to make up the difference. Fewer than half of all elementary schools—and fewer than a third of low-income schools—offer after-school care. Beyond that misalignment, schools shut down, on average, for 29 days during the school year, the majority of which are reserved for professional development, parent-teacher conferences, and myriad vacations and minor holidays the federal government doesn't recognize. That's a full two weeks' worth of days more than what the average American has in holidays, vacation, and paid leave combined.
On top of that, there's summer vacation, which was a fairly useful idea when America was mostly rural and kids were needed on the farm, but mostly leaves working parents desperate to find something to keep the kids safe and occupied for two or three months while they forget everything they learned. Thank Crom there's TV, video games, and friendly internet Nazis willing to keep the kids busy!
As a result, Vogt notes, during the school year, "3 percent of elementary-school students and 19 percent of middle-school students look after themselves from 3 to 6 p.m. on school nights," and parents who can afford to pay for after-school childcare shell out an average of $6,000 a year for it. (See also Vogt's longread on the problem at the Atlantic.)
Instead of solving the problem by blaming single moms for all social problems, Harris's bill would establish a five-year pilot program to fund grants of up to $5 million in 500 elementary schools that mostly serve low-income families. The schools, working with parents and community groups, would develop programs that would keep the schools open from 8:00 AM to 6:00 PM Monday through Friday during the school year, with no closures apart from federal holidays and emergencies. No school closures for in-service days or parent-teacher conferences; those would still go on, but the community partners would provide enrichment and activities for kids while they took place. And already overworked teachers won't simply be forced to work longer hours -- if they choose to, they'll be compensated for it.
Let's get out the washable markers and the butcher paper, spread out around the room, and take a look at how this would work, shall we?
Keep reading...
Show less
Hot Mess
This post is staying here till I can't stomach it a second longer. Scroll down for new ones!
November 06, 2019 12:25 PM
Hey, remember last night, when I freaked out at you guys? Probably not, because I only left the comment up for about five minutes before I deleted it, too embarrassed at my WHINE and WHAAH and OUTBURST and PETULANCE and WAAH SOME MORE. But it was long enough for like 50 people to feel bad at the sulky shouty lady having a breakdown and SEND HER MONEY, for WONKETTE and LOVE. So thank you, 50 people, I will get to your thank you notes later, after ALL THE NEWS IN THE WORLD.
So let's talk about why I am having breakdowns, what we need, what I'm doing right, what I'm doing wrong, what I'm going to continue doing wrong because I can't help it, and what YOU need to do, because CITIZENSHIP.
First: I can't help hiring new people, all the time, like constantly. If I waited to do this until I had the money in the bank, we would never hire the people! And we neeeeed the people. Two more full-time staffers will allow our writers to take their time on SOME posts, SOMETIMES, like PROFESSIONALS; it'll allow us to have news for you in the morning instead of oh is it TEN THIRTY ALREADY AND I HAVE TO KILL EVAN NOW? Do you want me to kill Evan? OF COURSE YOU DON'T. Also, my therapist says I am impulsive and he is correct. But if my "impulsive" is limited to "hiring people you love and giving them fully funded healthcare so Elizabeth Warren can bone us," I'd say that "impulsive" is GOOD! :D
We'll be able to focus on all the things we're good at, and maybe SOME FUCKING DAY one of us will do a podcast, gross, ugh, how do you even listen to people YAMMERING ALL OF THE TIME. (Can you tell I don't have a "commute" or go to "gym"?)
Second: No, I'm not doing premium content for subscribers; everyone is equal at the Wonkette, and no animal is more equal than others. Second part B: I don't think ads are going to work. I had a brief vision of this ONE AD solving our problems and me not having to beg and whine at you, and ... it just won't. Not just because some of you mewled about that ONE AD which I'd WARNED YOU WAS COMING after TWO AD-FREE YEARS, and it HURT MY FEELINGS and MADE ME YELL AT YOU ... this is not a good apology.
Keep reading...
Show less
Featured
These are not the Cake we like!
September 06, 2019 12:18 PM
I knew I was 46 years old when on the way down to the Cake show, we heard that song "Signs," and for the first time in my life, I thought, "maybe he put up a fence to keep you out and to keep Mother Nature in because a bunch of GODDAMN HIPPIES KEPT COMING IN AND TRASHING THE PLACE" and also, "WAIT, THIS WHOLE SONG IS BECAUSE HE HAS TO WEAR A SHIRT???? FUCKING 1960S MILLENNIALS!"
Sorry, Millennials, that might be the unfairest I have ever been to you, who would literally not be born for another decade-plus, and I'm a real dick to you guys sometimes!
Signs - The Five Man Electrical Band 1971 www.youtube.com
Keep reading...
Show less
News
You guys. YOU GUYS.

Yr Wonkette received a cease and desist letter two nights ago. And it's from none other than our favorite black white nationalists (ALLEGEDLY), Gravel and Polyester. I mean Diamond and Silk. And I, A LAWYER, am just MANY EXCITE to tell you all about it.
Keep reading...
Show less
News
A word from Yr friendly Neighborhood Comments Moderator.
One of the things I've always loved about Wonkette is the community to be found in the commentariat. You Terrible Ones are smart, brilliantly funny, and incredibly supportive of each other. But as anyone who's ever lived in a small town knows, one of the risks of a tight-knit community is insularity, a narrow-minded suspicion of those who are not Of The Body. And when a really big news story, Wednesday's Mueller hearings, drew new folks to comment on Evan's excellent livebloogs, a significant number of Wonkers reacted to some of the newcomers with paranoia and hostility, accusing them of being bots or Russian trolls and telling them to get the fuck out. While we don't have an explicit "Don't assume anyone you dislike is a Russian troll" line in our Comments Policy, maybe we need one.
Keep reading...
Show less
Healthcare
Canadian researchers studied the US. We probably did not surprise them eh.
A major nationwide study of women's experiences during pregnancy and childbirth finds that about one in six pregnant women experience some sort of mistreatment by healthcare professionals, and that women of color are much more likely to get yelled at or scolded. Other factors that lead to poor treatment include disagreeing with a doctor or midwife about the best course of treatment and having a partner who's black -- regardless of the woman's own race. While the study doesn't correlate the shabby treatment with actual maternal or infant health outcomes, it sure seems of a piece with last year's ProPublica/NPR series that reported on the appallingly high maternal death rate for black women, which is four times higher than mortality for white mothers. That public health crisis is finally getting attention from Congress, too.
The "Giving Voice to Mothers" study, focusing on "inequity and mistreatment during pregnancy and childbirth in the United States," was published in the journal Reproductive Health Tuesday, by a team of researchers led by Saraswathi Vedam, of the University of British Columbia in Vancouver, which would explain why the authors keep typing "women of colour." The team developed its questionnaire -- with input from patients -- using seven categories of mistreatment of pregnant women identified in a 2015 study by the World Health Organization. Of the 2,700 women surveyed, the researchers found:
Keep reading...
Show less
News
Small favors, at least it's not Peter Thiel.
Your Wonkette, despite many threats from bad and crazy people, has never actually been sued. Until today! According to Don Blankenship's lawyers, we have conspired with Mitch McConnell, Fox Judge Andrew Napolitano, and Don Trump Jr., along with possibly hundreds of other news outlets both progressive and reactionary, to defame and libel and false-light-invasion-of-privacy Mr. Blankenship because one time, by accident, after he lost his race for the Republican West Virginia gubernatorial primary, we mistakenly referred to him as a felon, instead of carefully noting (as we had a dozen times previously) that he was convicted and spent a year in jail for misdemeanor conspiracy leading to the deaths of 29 miners in his employ. I pride myself on carefully weighing Wonkette's terrible words and ensuring (with my 28 years in the news profession oh LORD I am forty-six years old) that everything we assert is both factual and fair. This was my fault as editor, nobody else's, no ifs ands or buts.
If I could, though, I'd blame President Obama, just as Blankenship's lawsuit blames him for those miners' deaths.
So while every month we ask you to keep this mommyblog going, because we are brought to you by YOU, and in fact at the end of every post we ask you to keep this mommyblog going, because we still are brought to you by YOU, today would be a really good day for the 390,000 or so of you monthly readers who don't already donate to Wonkette to throw some money in the kitty, and even, if you are able, to make it a recurring monthly donation!
Mama ain't got 40-millionaire-fightin' money! Mama barely has freelancer money! (Don't worry, we're not a common Trump: Our freelancers always get paid.) What's that? YOU want to send us money? You are good, and we love you.
While we of course believe Mr. Blankenship's lawsuit to be meritless -- even frivolous! -- we still have to reply. And SHIT we have to hire a lawyer to do so. There's no telling what a West Virginia judge and jury might do, and in the face of our first ever lawsuit -- and some online news media that no longer exist, along with Supreme Court Justice Clarence Thomas's humble, settled-law notion that it's time to open up the libel laws and abort the greatest constitutional protections afforded to journalists, the First Amendment as recognized under New York Times v. Sullivan -- we are trying not to feel a mite catastrophic.
Today would be a good day to do some yoga breathing. Today would be a bad day to attempt to get off our fattening ass. Hey, maybe you could send us some money?
If worse comes to worst and we lose Wonkette, we will start a new blog and name it something that doesn't confuse people and that we don't have to spell out slowly four times. (No, K-e-TT-e.) We just don't want to lose our house. It's extremely pleasant, near but not on a lake, and we just put in solar. Which has nothing to do with us trying to kill coal: We are America and so is black lung Don Blankenship.
This post will stay up top until I'm sick of looking at it. Scroll down for new news, as if there is ever even news these days, no everything is very boring and sane, all day every day, that is for sure.
Send money?
XOXO,
Wonkette

Congress
We got our solar in. So our TV won't go out when the wind doesn't blow!!!!!
We don't know how to tell you this, but it's been kind of a non-suck week here at Wonkette HQ, and our feelings don't know what to do with that. We wrote two posts (now threeeee? someone call a doctor! something ain't right!), which I am pretty sure is illegal. We got new stickers in and they made us happy and also money. (Please buy more.) And thanks to, not kidding, the GOP Tax Cut for Rich Fuckwads, we got a brand shiny spanky did I mention shiny and also spanky solar array! The inspector came out yesterday, said, "SHORE, YUP, turn it on!" and then an hour later it started to rain.
REGARDLESS, depending on where you live (sorry Oklahoma), I think if you're able that you should too.
Did I say thanks to the GOP Tax Cut for Rich Fuckwads? I did. Somewhere on one of the hand-scrawled addenda as Paul Ryan was trying desperately to reduce the deficit lol I am #jokes, they put back in an alternative energy tax credit that had sunsetted in 2016. (And yes, it's the only good thing they did.) That's right: The feds will pay you back 30 percent of what you spend on solar, geothermal, or wind this year (then the credit starts dropping till it's only 10 percent in 2022, so do it now if you can!), even though Trump says windmills cause wind cancer, and his uncle was an MIT, so he knows science pretty terrific.
Keep reading...
Show less