Moonie Times Considers Wire Photo 'Relevant Enough' For Story
News
May 13, 2009 05:42 PM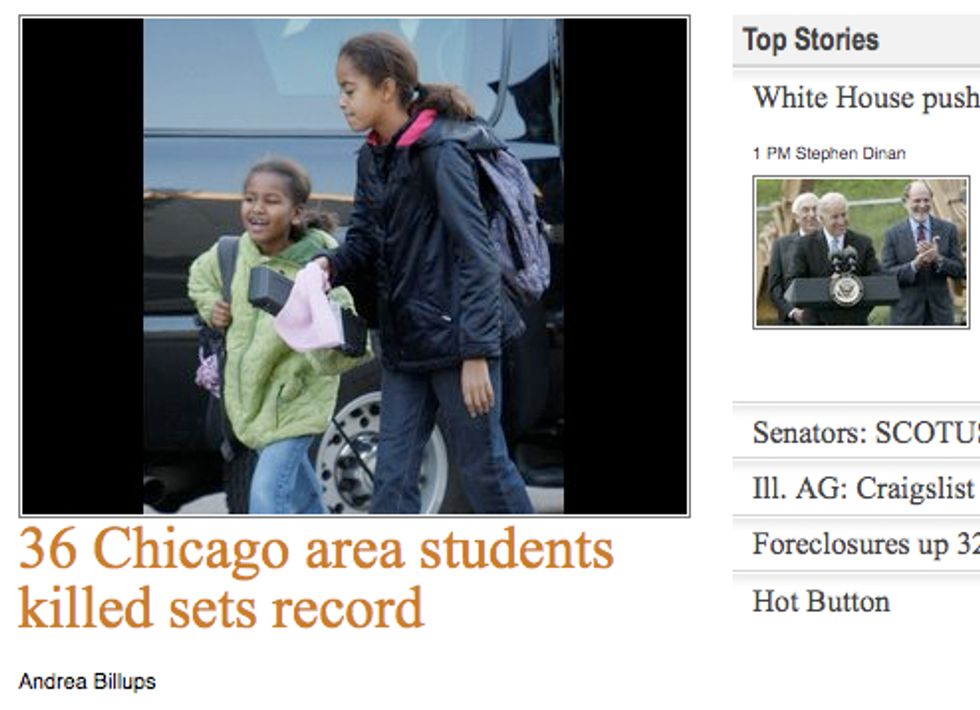 Ha ha ha, everyone gets a good laugh when newspaper design people make weird placement choices. Look at theWashington Times here: its website shows a photo of the Obama kids -- probably the click-thru is a story about how cute they are! -- right above a different article about Chicago children being murdered all the time. WACKY! It looks like the girls' photo goes with the death story! Good thing that's not the case at all!
---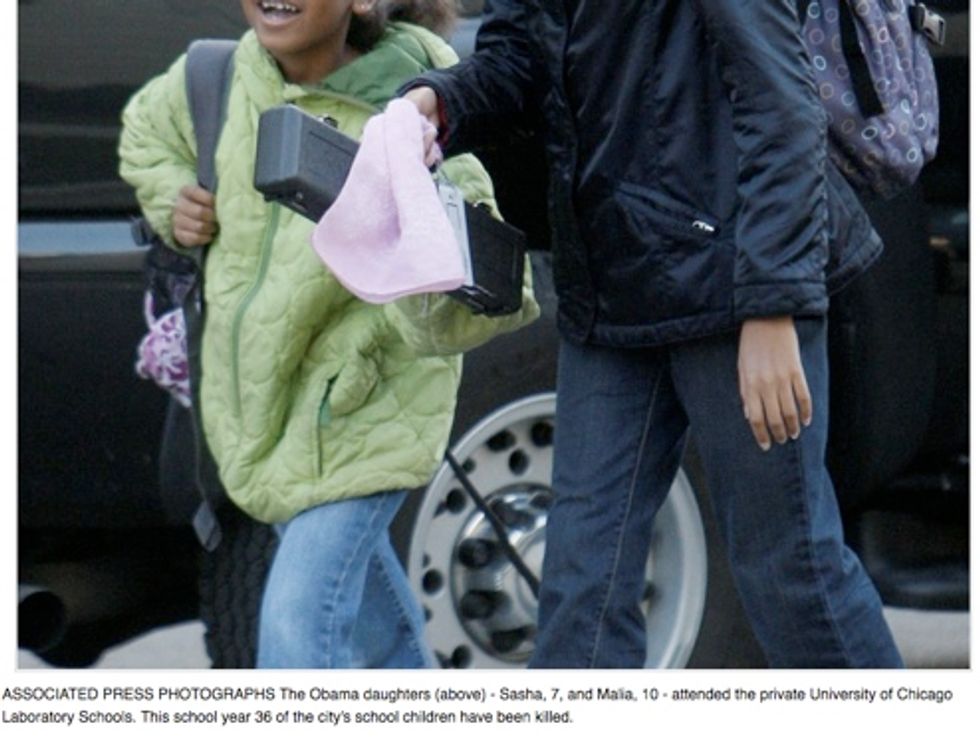 For those of you with poor vision: "ASSOCIATED PRESS PHOTOGRAPHS The Obama daughters (above) - Sasha, 7, and Malia, 10 - attended the private University of Chicago Laboratory Schools. This school year 36 of the city's school children have been killed."
Why is Liz Glover doing these terrible things?
The Obama daughters [Washington Times]