More On McCain's Latest Bum Stunt
News
September 24, 2008 03:37 PM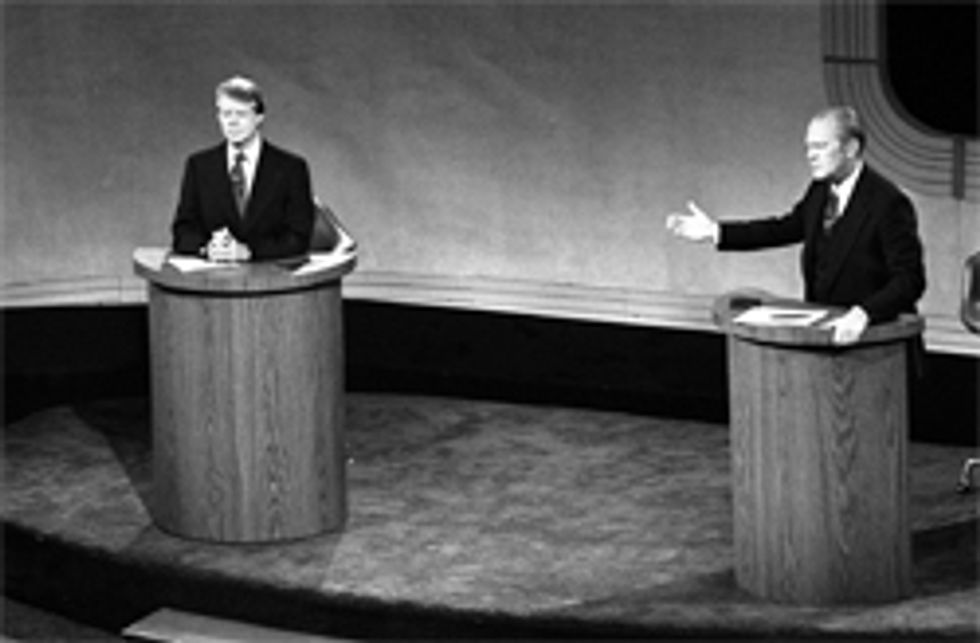 Boy howdy, you could tell after seeing that newWashington Post/ABC News poll this morning that McCain would need one helluva muppet stunt to get himself a farthingworth's of non-horrendous attention. So now he is being a Maverick and suspending the debate, so that he can fly back to Washington to get in the way of the grown-ups and screw up their negotiations. The Obama campaign has released a preliminary response to McCain's proposal, which shows that the two were planning on making a joint statement about the economy until McCain randomly told everyone he had cancelled the debate. Good lord...
---
From Obama spokesman Bill Burton:
At 8:30 this morning, Senator Obama called Senator McCain to ask him if he would join in issuing a joint statement outlining their shared principles and conditions for the Treasury proposal and urging Congress and the White House to act in a bipartisan manner to pass such a proposal. At 2:30 this afternoon, Senator McCain returned Senator Obama's call and agreed to join him in issuing such a statement. The two campaigns are currently working together on the details.
So at 2:30 McCain calls Obama back to say, "Sure MY FRIEND, we will issue a joint statement... it will be great for us both!" And within minutes his campaign calls the teevee networks, on his own accord, telling them the debate will be cancelled. News to the Obama people! That is not very JOINT to us, mmhmm, no way.
We were kind of looking forward to the debate. Hilarity! But, of course.