More Pictures From Wonkette's Exciting Excuse To Make Ken Post 'News Items' By Himself For Two Days!
News
April 29, 2009 10:22 PM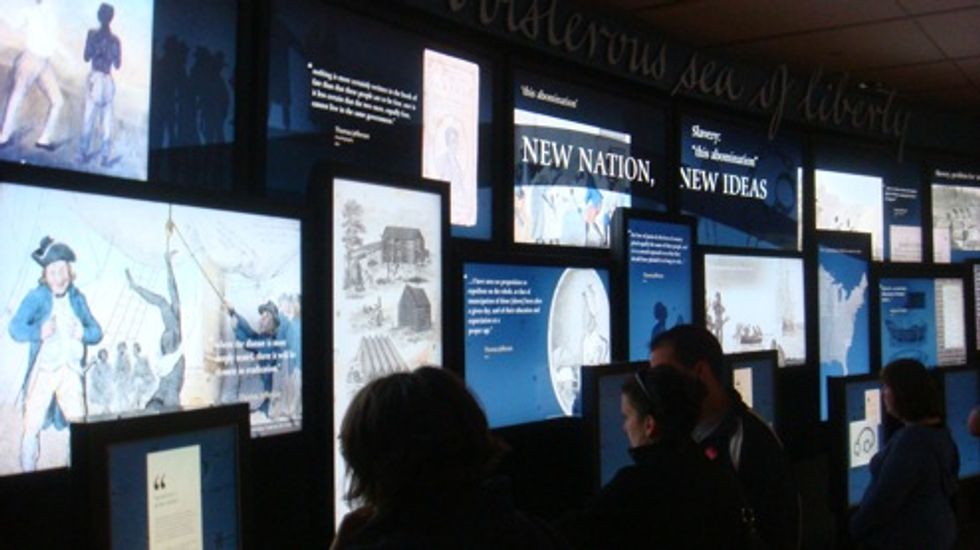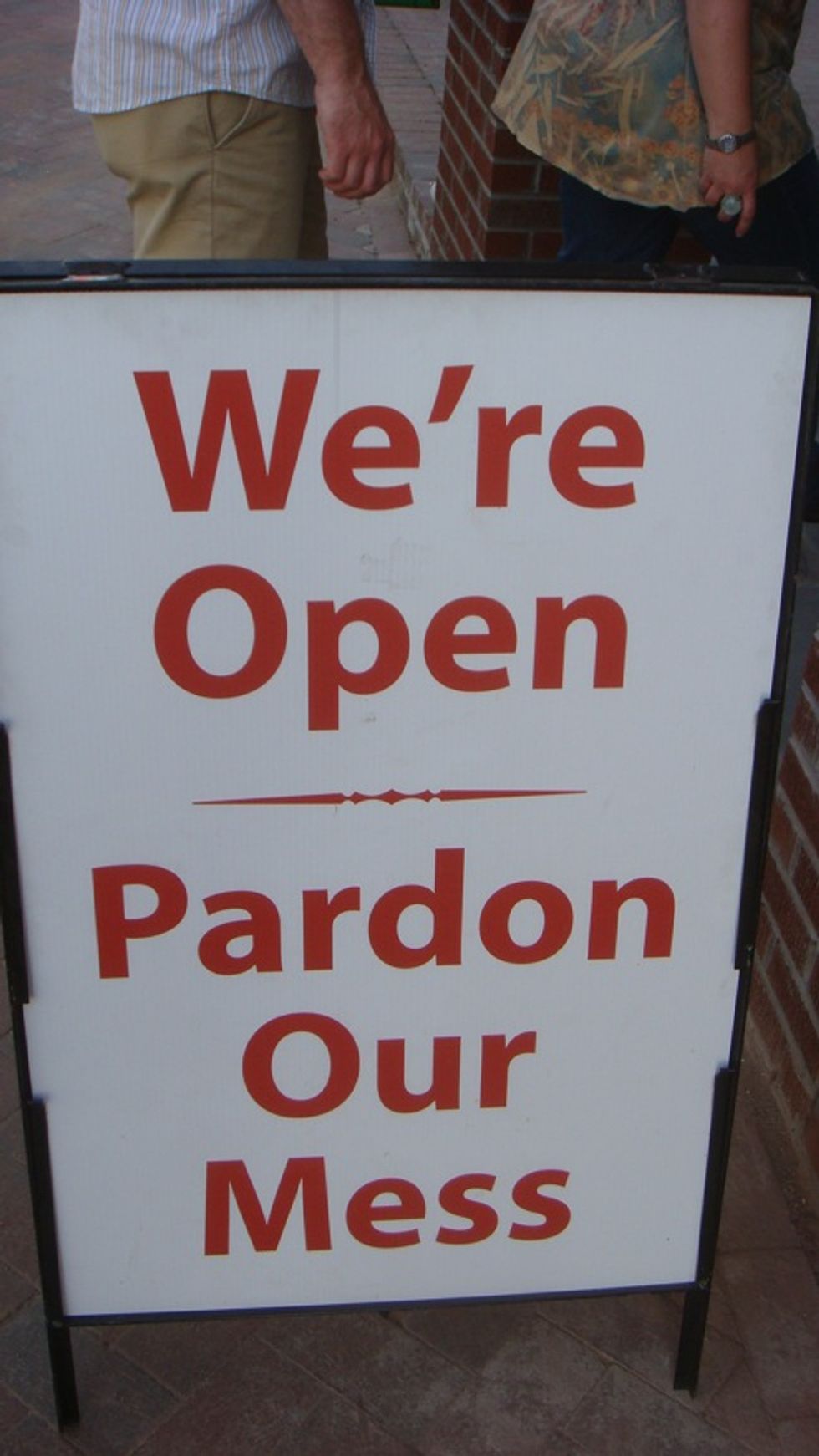 For dinner last night on our Wonkette Travel Journalism Tour through Virginia, we went to the best Italian restaurant in the South! Unfortunately Arlen Specter had shown up earlier to vomit all over the floor, earlier. But that made for good eatin'! What else is here, in Virginia? Just some Muslins.
---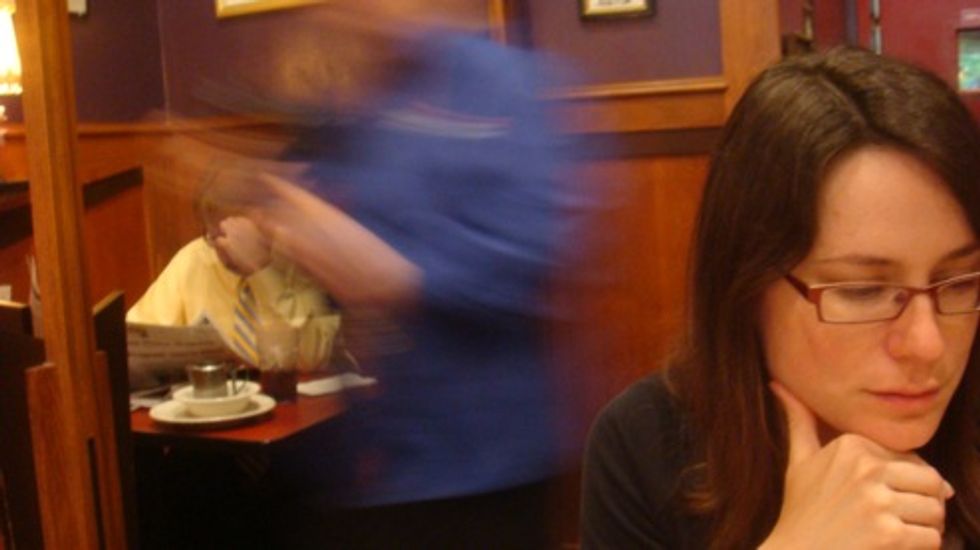 Here's Sara at Richmond's "greasy spoon diner," Purley's, with ghosts! All of the food down here is made of gravy and cheese grease, and chicken, and Brownies.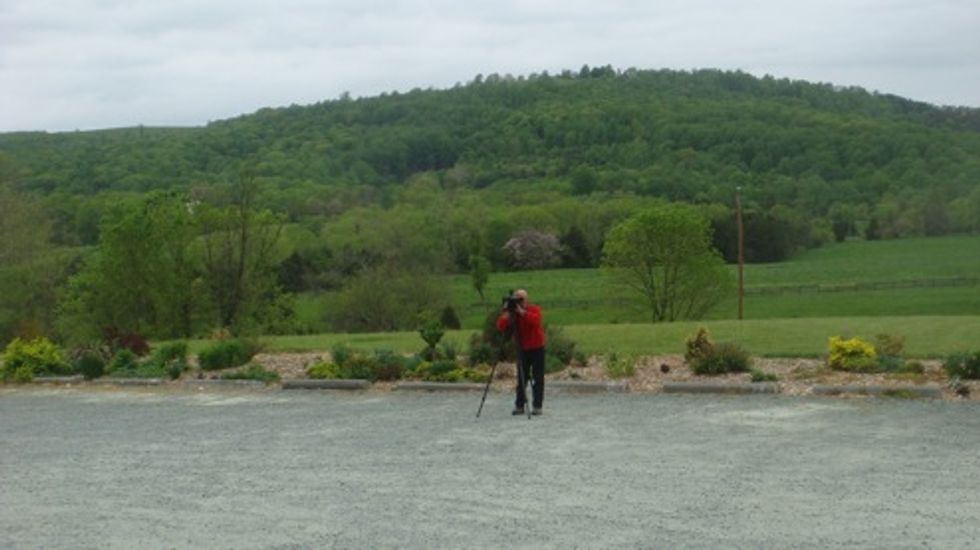 We went to the Jefferson Vineyards around 11 a.m. this morning to get drunk. The entire local Charlottesville press corps from important newspapers and television stations was there, filming us for Internet videos.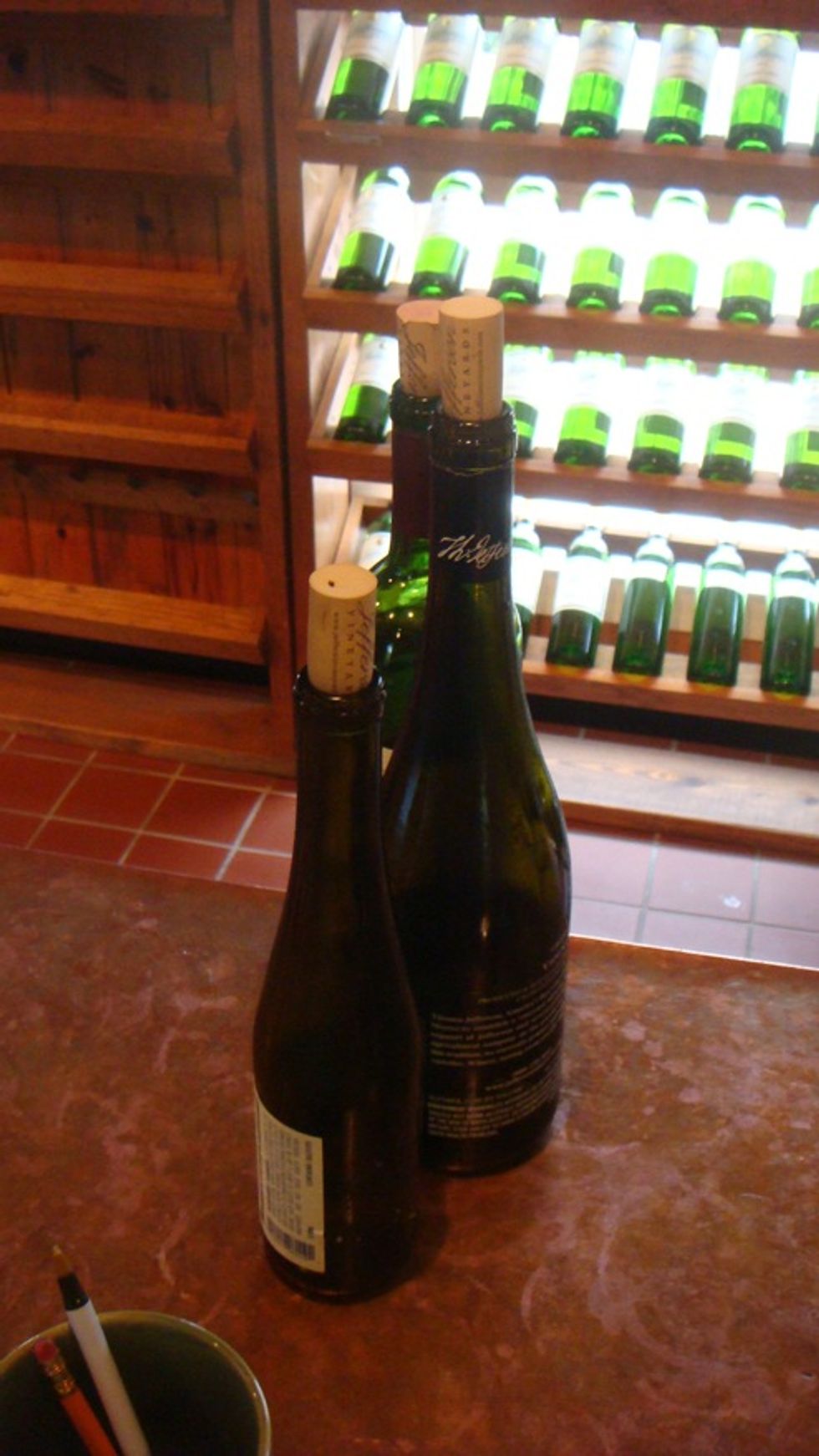 Chugged all of this, made a scene.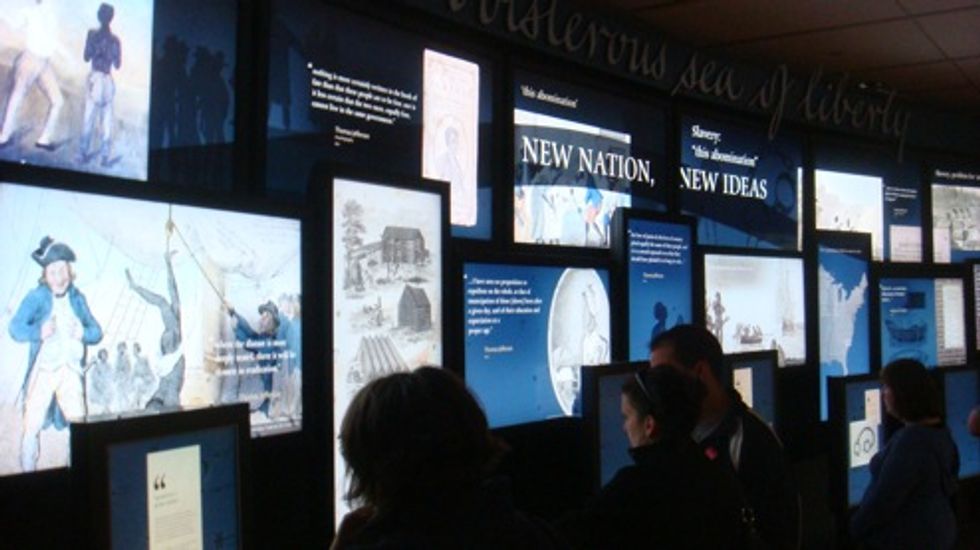 Whoa hey it's the brand new Visitors' Center at Monticello, Thomas Jefferson's mosque!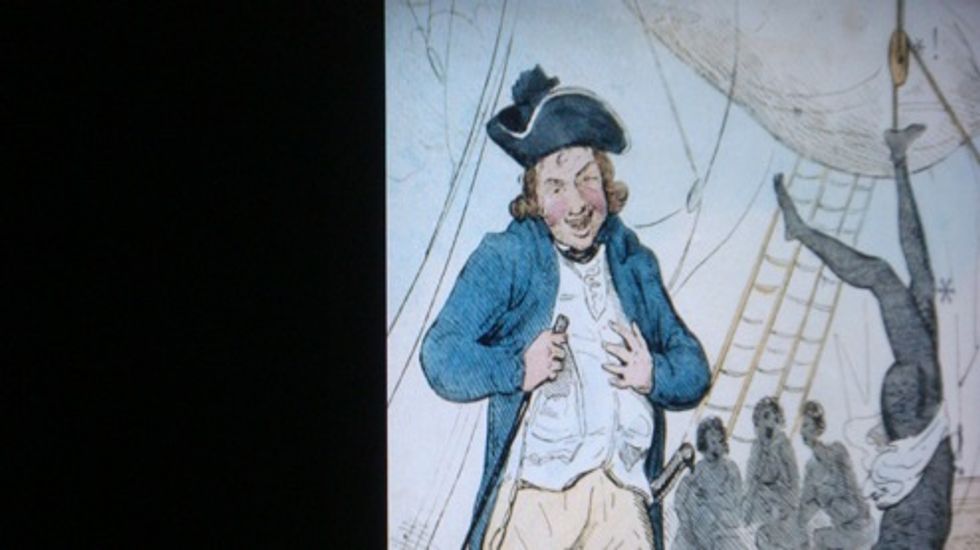 Thomas Jefferson's spoiled frat boy son, "Tanner."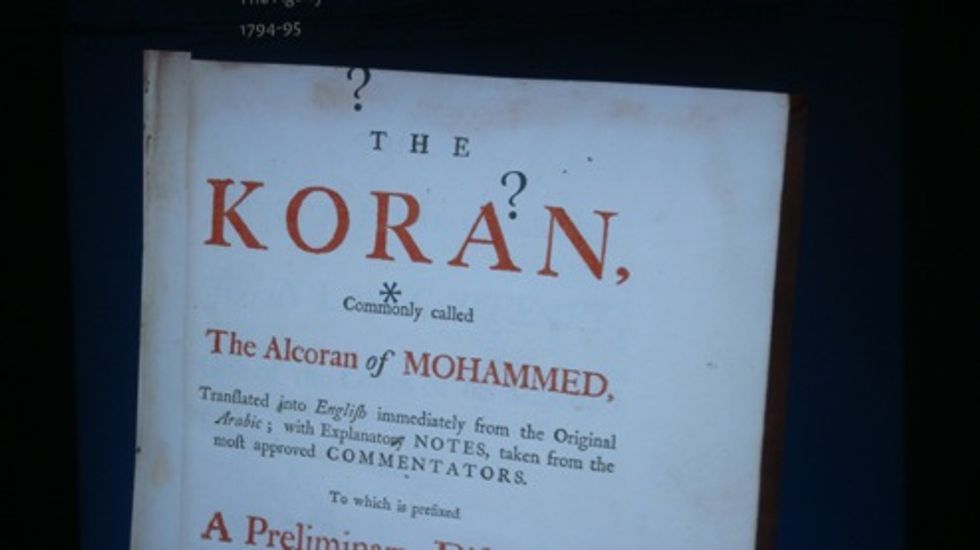 They didn't have the "real" Thomas Jefferson Muslin Bible there, but there was this thing with raining question marks on the teevee screen. "Alcoran," the snob called it.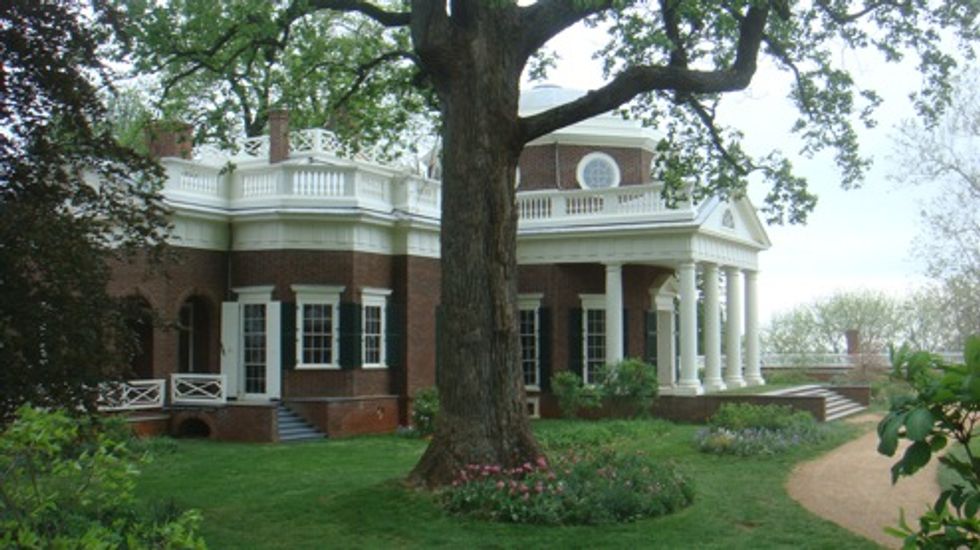 Did you know that Thomas Jefferson's work was greatly influenced by the homosexual nation, France? Look at all of those French things, like flowers.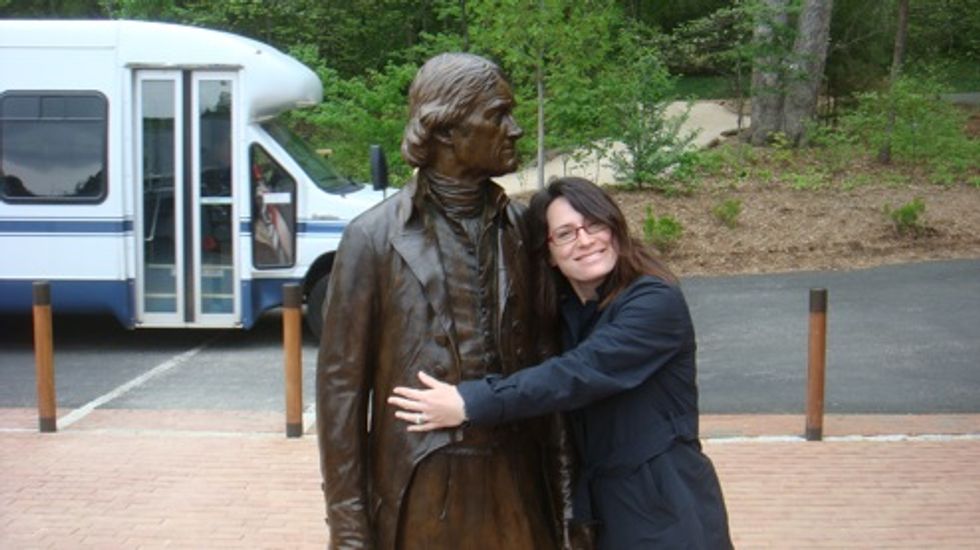 Sara literally had third-bases with this bronze French mastiff, in front of everyone.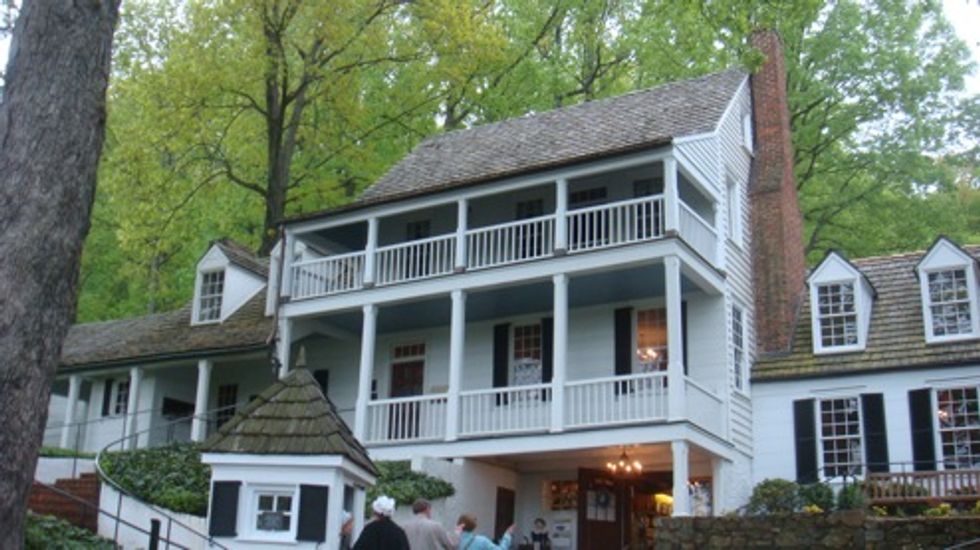 The Michie (pronounced "Choire") Inn, right down the country road from Monticello, is an 18th-century Dining Tavernne, and features a delicious buffet with stewed tomatoes and the colonial libation Root-Beer.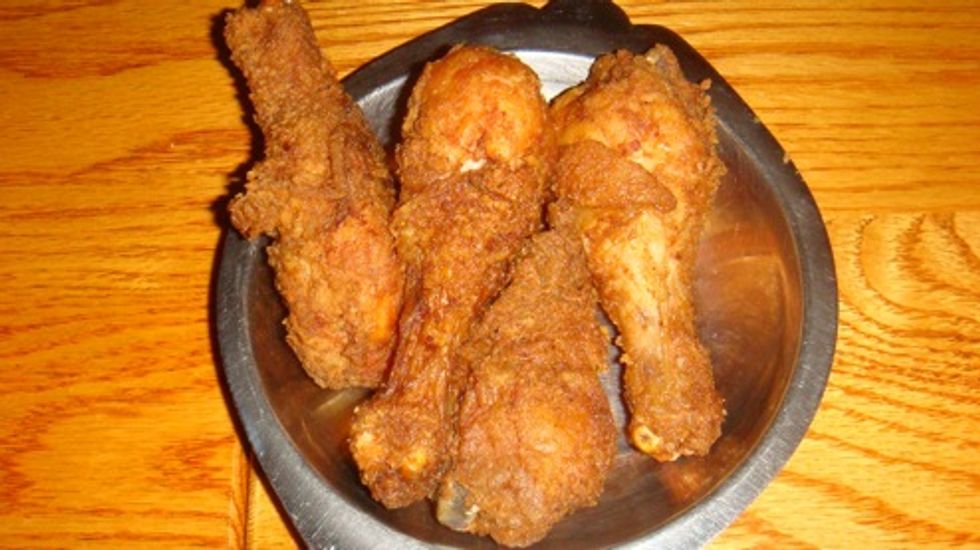 And then Sara peeled off the skins and used them to wash her armpits.
In case we do not write any other posts about this, thank you to the wonderful people from the Virginia Tourism Corporation, the Richmond Metropolitan Convention & Visitors Bureau, Mount Vernon, Monticello and the Thomas Jefferson Foundation, the Charlottesville Albemarle Convention & Visitors Bureau, and all of the other folks who worked so hard to give us free stuff for the last two days. We encourage everyone to visit Virginia's many things, truly. They did not pay us to say this. Except for maybe all of the free stuff. But Virginia is great and everyone -- these overworked folks -- were too nice, the end.