MSNBC Guy Ed Schultz Yells Expletives At People, Cries About It
News
August 26, 2010 02:14 PM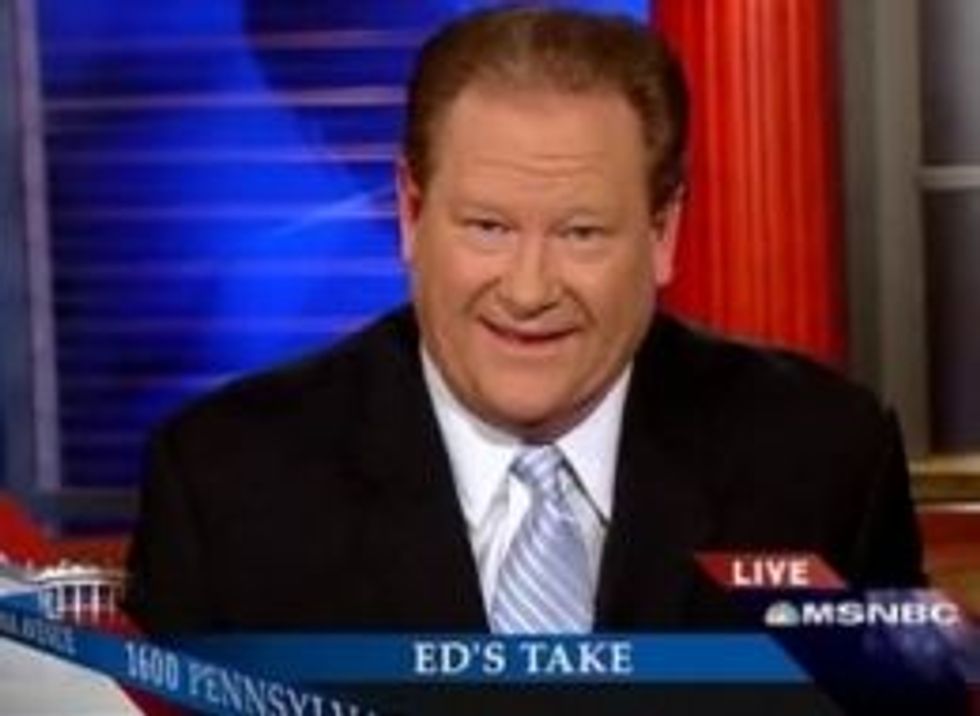 MSNBC's 6 pm host Ed Schultz and his dumb, boring show have never really seemed to fit the cable news network, and today he finds himself in theNew York Post for going crazy at MSNBC headquarters at 30 Rockefeller Center a couple weeks back. This story is made all the better by the fact that the New York Post, despite being disgusting and hateful all the time, apparently does not believe in printing swears. "As astonished MSNBC staff members fell silent, Schultz glared around the room and yelled, '[Bleep]ers!'" Oh no! Bleepers! Who still uses a "bleeper" these days? It's 2009!
---
MSNBC talk show screamer Ed Schultz had a meltdown in the network's 30 Rock newsroom, shouting at staff, "I'm going to torch this [bleep]ing place."

The hot-tempered anchor of "The Ed Show" lost it during a phone call in the packed studio and slammed down the phone before exploding.
Somebody bleeped him on his bleeper, which is only for urgent calls, but it wasn't urgent.
A witness told us, "Ed was furious the network was running election-night promos and he wasn't in them. He'd been arguing on the phone with marketing, then he slammed down the phone and exploded. It was like Mel Gibson had entered the newsroom."
So this meltdown had high production values, you're saying?
Fuming Schultz was immediately dragged in for a meeting with NBC News President Steve Capus and MSNBC President Phil Griffin following his Aug. 12 meltdown.

Our source added, "Schultz was told: 'If you do that again, you are fired.' He broke down crying."
Aww, he was weeping. Or, [bleep]ing, rather. [NY Post]