Mysterious Earthquake Fails To Destroy D.C.
May 07, 2008 04:15 PM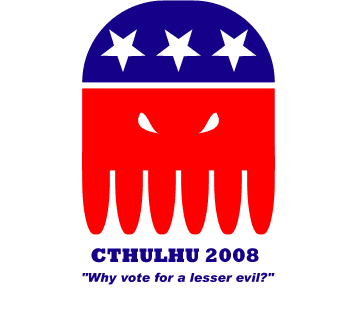 Our last, best hope for Washington -- that it would be destroyed by the horrible emergence of subterranean monstrosities -- came tantalizingly close to reality on Tuesday, when amagnitude 2.0 earthquake shook the D.C. area. What was it, and why is the government claiming and then denying responsibility for the loud booms from Beneath the Earth?
---
The shaking was felt in Vienna, Falls Church, Silver Spring and Bethesda, and the U.S. Geological Survey reported the epicenter as being in Annandale.
East Coast quakes are rare but not unheard of; the last one hit D.C. in 2003. What's strange is the "loud boom" many Northern Virginia people reported hearing along with the shaking, and the conflicting reports from the Army's Fort Belvoir, 15 miles south of the quake's location.
According to WTOP, Army spokespeople told the radio station "the rumblings were part of underground construction blasts at the base."
Ft. Belvoir officials said the construction work scheduled for 4:15 p.m. Tuesday began earlier than expected.

They later told WTOP the blasts did not occur and are still scheduled for later in the afternoon.

The blasts are part of the construction at Ft. Belvoir for the new National Geospatial Intelligence Agency.
The National Geospatial Intelligence Agency is tasked with fighting space wars against alien monsters.