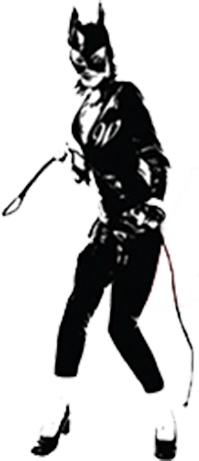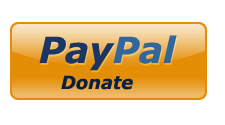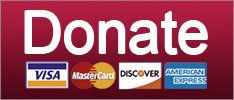 2020 democratic primary
Our TV is definitely showing 'Entertainment Tonight.' Would rather watch 'Wheel' TBH.
February 25, 2020 07:54 PM
Oh hi, have you voted in your state in the Democratic Primary? WE DID. We live in a Super Tuesday state, and we ... are talking to you from the future! Or we have early voting.
Anyway, we voted for one of them (it was Tulsi) and we don't want to tell you it (Tulsi) but you get one clue (definitely Tulsi) and it is that it is a person you are going to see on your TV screen tonight, because they qualified for the Democratic debate in Charleston.
UH OH TRICKED YOU, guess it ain't Tulsi.
Let's liveblog!
And whaaaaaaat is this? CBS News actually decided to make a YOUTUBE LIVESTREAM of its debate, so you can watch it right here at Wonkette?
Let's go!
8:00: Oh shit, it's starting! Fuck! Gayle King is there! But not Oprah! Because Oprah doesn't even have a job at CBS!
8:04: First question: Bernie, you are a socialist or something. How is that better than a lliteral actual big pig racist dictator?

Bernie says "economy" is great for Michael Bloomberg over there with the billions of moneys.
Michael Bloomberg says Putin wants Trump and that's why Putin is supporting Bernie so Bernie will lose to Trump and Bernie like OH NO YOU DI'INT, LET ME TELL YOU WHAT I WILL TELL VLADIMIR PUTIN HIS BUSINESS RIGHT NOW, FUCK PUTIN RIGHT IN HIS FACE.
Elizabeth Warren responds by saying Bernie is super great, but also Bernie sux and lemme tell you why I am better than Bernie, I HAVE A PLAN FOR HEALTHCARE, BERNIE'S MEDICARE FOR ALL IS A POST-IT!
8:08: PETE: Know what Russia wants? Chaos. Know what would be chaos? Bernie vs. Trump.

Tom Steyer cuts in to say ... meh, we don't fuckin' know, don't care.
Tom Steyer Actual Quote: "Donald Trump stinks!"
No, really.
Now Joe Biden is talking about the true meaning of "progressive" and the horrific Charleston shooting and using it to attack Bernie on guns.
Well, this debate has certainly begun!
8:11: Bernie like OH Y'ALL COMIN' FOR ME TONIGHT? Y'ALL COMIN' FOR ME TONIGHT? I WONDER THE FUCK WHY.

8:13: Pete like OH YOU WANNA LIE ABOUT ME, BERNIE? Well lemme tell you something about my "billionaire supporters," hello, I am Pette Buttigieg, and if you are worth billions, I am going to raise your taxes. Also please donate to my campaign, but just the legal amount please.

Then Joe Biden got a question but our dinner got delivered and we had to go outside and we probably didn't miss much and now we wish we were still outside because Michael Bloomberg is talking.
8:16: BLOOMBERG: Stop and frisk was bad, I did it bad.

GAYLE KING: Attack him, Pete.
PETE: Oh hi, look at how all of us up here are white, lemme tell you we have all fucked it up.
BLOOMBERG: I have heard of white privilege before!
AMY KLOBUCHAR: All y'all fuckin' racists, hold on, let me throw my salad comb upon you.
8:18: GAYLE KING: Elizabeth Warren, you should do that thing to Michael Bloomberg that you did in Vegas, it was the best.

WARREN: Murderrrrrrrrr tiiiiiiiiiiiiiime! Hey y'all hear about that one time that Michael Bloomberg was funding my Republican opponent and I beat them shit out of them anyway?
Bloomberg says he has been doing job training for this job since 9/11. Which ... OK no.
8:21: WARREN: Oh, Michael Bloomberg is going to call my VERY GOOD COMMENTS a "sideshow"? Let us talk about sexism. Remember that time Michael Bloomberg told a pregnant employee to "kill it," and by that he meant 'bortion? I was a victim of pregnancy discrimination, but at least nobody ever said that to me!

Warren came to fight again!
8:25: NORAH O'DONNELL: Bernie, you got any math for all your big ice cream pony promises?

SANDERS: I CAN MATH THE REST OF THIS NIGHT!
O'DONNELL: We have two hours.
BIDEN: I want to talk for some of that.
KLOBUCHAR: Bernie ain't got no math.
8:27: TOM STEYER: My turn!

BERNIE: Not your turn!
PETE: Not your turn! We don't need two hours to do Bernie's math! My turn!
BERNIE: No my turn!
Wonder how Tulsi's imaginary debate with Hillary is going right now.
8:30: PETE: I can do Bernie's math, it is BERNIE + ELECTION = FOUR MORE YEARS OF DONALD TRUMP.

Pete is now talking about the importance of actually winning the Senate too, if ANYBODY up there wants to get anything done. It honestly sticks in our craw that he is pretty much the only one in the race who absolutely harps on that.
Joe Biden cuts in, because it is unfair that everybody else is an Interrupting Cow right now :(
8:32: Biden and Tom Steyer are fighting about Steyer's support for private prisons, and Steyer says he's fixed all his problems and Biden says Steyer is a TOMMY COME LATELY!

Also says Pete's thing about all the Democrats who took back the House would be cooler if they were supporting Pete for president, guess what they support JOE BIDEN.
Amy Klobuchar says it's time for peace, love, understanding, and for all the socialists on the stage to fuckin' SHUT YOUR TRAP!
8:35: Bloomberg says something about how deficits are THE PITS, and Bernie says hey Bloomberg, why don't you go take a bath with all your billionaire supporters in a golden bathtub, BILLIONAIRE!

8:42: Back from break. The next subject is GUNS, and Gayle King wants to know why anyone should think Joe Biden can do anything about guns. Biden says he can fix guns because he already fixed guns a whole buncha times. Anyway, he'd like to attack Bernie on guns some more, because maybe he forgot he already did that.

8:44: Oh good, Warren moves the conversation around to abolishing the filibuster, because ain't none of this shit gonna get done in the Senate unless we get over it and stop giving the NRA and the oil industry a veto. Joe Biden says DON'T MATTER, GONNA BEAT MITCH MCCONNELL TOO! Which ... there is no math that says Dems could win a filibuster-proof majority.

Anyway, Bernie gonna tell y'all about his bad votes and why they weren't actually that bad, and now EVERYYYYYYBODY IS INTERRUPTING AGAIN.
Michael Bloomberg is like actually this is my one good issue, let me talk about all my serious-ass work with Moms Demand Action and stuff like that.
Amy Klobuchar says this is why you have to have a midwesterner as president, because reasons, Amy Klobuchar says she wrote a bill to close the "boyfriend loophole," she wrote a bill to close the "Charleston loophole," Joe Biden says I WROTE THAT BILL! Amy K says NO YOU DIDN'T and anyway, in summary and inconclusion, Amy K says "Uncle Dick in the deer stand," the end.
Pete Buttigieg says, "a MIDWESTERNER in the White House, you say?????"
And on getting rid of the filibuster, Pete says "How you gonna get a Revolution if you don't even support a Rule Change?" (Bernie does not support abolishing the filibuster.)
YIKES, this debate. We cannot even keep up with their foofaraw and hullabaloo!
8:51: Tom Steyer is now yapping about congressional term limits. That is a thing we think HE is wrong about, unless you like having representatives who are bad at Congress because they're always #NewAtThis.

8:52: MODERATOR: Michael Bloomberg, you are in love with charter schools. Literally everybody up here thinks you are A Idiot for that. So we're just going to set them up to bone you right now.

BLOOMBERG: Charter schools are so great!
WARREN: I am going to have more fun getting rid of Betsy DeVos than I have beating Michael Bloomberg upon his face!
BERNIE: I am going to say my whole education platform right now.
PETE: My hubs is a teacher. I know what teachers like. I know what teachers want. I know what teachers like. Teachers like.
Teachers like me.
8:57: Question about housing! Amy Klobuchar says houses are good, and lots of stuff about houses are good. Elizabeth Warren cuts in (TO JOE BIDEN'S CHAGRIN) to say you have to talk about race if you're going to talk about housing, because have you heard Michael Bloomberg loooooooooooves redlining?

Warren seems to have decided she really doesn't care about beating the shit out of anybody besides Bloomberg.
8:59: Was that an attempt at Bloomberg trying to make a joke about how he did so good at the debate last week he's surprised the other "contestants" even showed up tonight, because he was so great?

OK.
Anyway, Bloomberg did some gay marriage in New York also, he would like you to know!
9:00: Joe Biden just said "homeboners" when he was trying to say "homeowners."

9:01: BIDEN: If everybody else is going to be Interrupting Cow, I am going to MOOOOOOOOOOOOOOOOOO!

9:03: MODERATOR: Amy Klobuchar, how will you get people healthcare if they live in Bumfuck where there is not a hospital?

KLOBUCHAR: Something about incentives and immigration reform and "one size does not fit all," and golly, these candidates finally seem to have settled down for a second.
Buttigieg giving his very normal and nice answer now, just like Klobuchar did.
WHO WANTS TO BE NICE NEXT?
Bernie says he did a really good thing with South Carolina's Own Jim Clyburn! in the ACA on community health centers, and Pete tried to cut in and Gayle King was like nah, wanna ask Bloomberg about trans fats and soda pop.
9:09: MODERATOR: Amy Klobuchar, Bernie wants to legalize pot weeds. Are you cool like him, or are you a cop?

KLOBS: Yeah I'm down.
9:11: GAYLE KING: I know who's a fuckin' nerd about this. Michael Bloomberg, what say you!

BLOOMBERG: We don't even know the science about pot weeds!
SANDERS: Laaaaaaaaaaaaame.
9:20: WARREN: How about some actual foreign policy, not fellating dictators?

BLOOMBERG: 911! 911! 911!
BUTTIGIEG: I'm a veteran, have I mentioned? But seriously, Donald Trump hates the military!
Oh hai! First mention of coronavirus?
9:25: KLOBUCHAR: Hey, America! You get that this coronavirus thing is FOR SERIOUS? And Trump ain't do shit about it?

BIDEN: Remember Ebola? I protected you from Ebola like a double-layer jimmie!
9:29: So we missed a few things because our computer made a weird, but we don't think we missed much besides people actually saying smart things about coronavirus unlike the dumbshit "stable genius" in the Oval Office. Also Joe Biden would like you to know that back in HIS day, people respected the time limits in debates!

Now Warren attacking Bloomberg for not releasing his taxes yet, and she's going to keep attacking for it until he does it.
8:33: Oh yeah, Michael Bloomberg said some really nice things about how the Chinese dictator isn't really a dictator, which led the moderator to ask Bernie why he loves commie dictators so much, and he is like ALL I SAID ABOUT CUBA IS THE SAME THING BARACK OBAMA SAID and I DON'T LOVE DICTATORS, YOU LOVE DICTATORS, and now Joe Biden is saying Barack Obama did not say the thing Bernie says Obama said, and Bernie says AUTHORITARIANS ARE BAD and this is what we are arguing about now.

Joe MAD.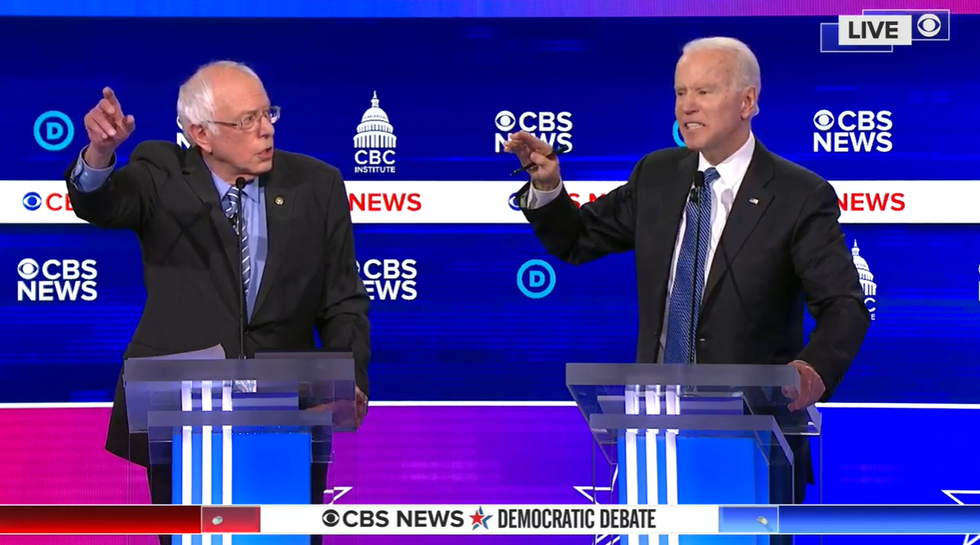 Pete says all y'all fuckers idiots and now Pete and Bernie are talking over each other and nothing is being accomplished.
Amy Klobuchar would like to say she wrote the bill on Cuba and now she has the talking stick.'
9:38: MODERATOR: Joe Biden, will you beat the shit out of Russia for attacking our elections in 2016 and also right now?

BIDEN: YELL AT RUSSIA WHOLE BUNCHA TIMES! ALSO YELL AT TOM STEYER FOR SAYIN' SOMETHIN' DUMB!
STEYER: Where's the commander-in-chief? Up Russia's butt is where!
We guess nobody else gets to talk about this subject, because next question is why Bernie, who would be the first Jewish president, is so mean to AIPAC and would he move the US embassy back to Tel Aviv. Bernie says he would "take that into consideration" and says Bibi Netanyahu is a piece of shit and you can support Israel but not support Netanyahu and you can support Israel and also support Palestinians.
All of this is correct.
Bloomberg says nope, he's not moving the embassy back.
9:47: Long conversation about North Korea, and we kinda just sat back and watched it, but then it got funny when Joe Biden was YELLING ABOUT IT and then stopped when his time ran out, then was like "Wait, why did I just stop? Nobody else up here does," and people laughed.

Now a question from Twitter for Pete about the humanitarian crisis in Idlib, Syria, where people are being massacred, and what would you do to push back the Russians, etc. Pete answers is ably, then pivots to talking about why he thinks Bernie's Medicare For All plan sux, which is a strange pivot, but OK, sure, fine, you wanted to say that thing, Pete.
Moderator is like your turn, Elizabeth Warren! No, not the Medicare For All question, you gotta answer the Pete question, healthcare was like three hours ago.
Anyway, break! This shit is almost over, we think! Remember that if you love Wonkette's liveblogs, we are 100 percent funded by YOU, because no ads and no Michael Bloomberg moneys. Also liveblogs cost $100,000 to create, per hour. (Might need to check our math.)
Point is, please hit the buttons below to give us money.
9:55: And now they are back for final segment! The candidates are supposed to say 1) the biggest misconception about them and 2) what is your personal motto?

STEYER: Biggest misconception: I'M NOT JUST ABOUT BEING A BILLIONAIRE! Motto: Do the right thing. I write it on my hand!
KLOBS: Misconception: I AM NOT BORING! Motto: I copied it from Paul Wellstone!
9:57: BIDEN: Just gives a bunch of mottos, has to be reminded to do a misconception. Says he's gonna put a black woman on the Supreme Court, that is his motto. Also his mom had a motto. MISCONCEPTION: He "has more hair than he thinks he does."
SANDERS: Misconception: That his ideas are radical! Motto: It is a Nelson Mandela thing about everything being impossible until it happens.
WARREN: Misconception: Everybody thinks I don't eat! Motto: From Matthew 25, the verse about whatever you've done for the least of these, you've done for me. HAHA PETE, SHE BIBLED BEFORE YOU COULD!
PETE: Misconception: People don't think I'm passionate enough! Motto: MORE BIBLE VERSES THAN WARREN HAS.
BLOOMBERG: Misconception: That he is six feet tall. He isn't! Motto: Something he just made up on the spot, who even knows.
Good debate, everyone! It is over! Just kidding, it is not! They are going to ... go to break now? Even though it's supposed to be over?
Back in Joe Biden's day, debates ended ON TIME.
10:05: LOL OK, they went to commercial just to make some quick ad money so they could come back and say goodbye.

THE FUCKING END.
VOTE BLUE NO MATTER WHO.
GOOD NIGHT.
Follow Evan Hurst on Twitter RIGHT HERE, DO IT RIGHT HERE!

Wonkette is fully funded by readers like YOU. If you love Wonkette, SUPPORT WONKETTE FINANCIALLY.
White House
It's almost like government by tweet is a bad thing.
February 25, 2020 10:50 AM
Stock markets have been dropping due to fears that the Covid-19 coronavirus could become a global pandemic, so Donald Trump took a little time away from hugging a fellow authoritarian leader in India yesterday to reassure a worried nation that everything's perfectly all right. We're fine. We're all fine here, now, thank you. How are you?
Just to reinforce Trump's insistence that all is well, (acting) Deputy Secretary of Homeland Security Ken Cuccinelli, AKA perennial Wonkette favorite Saint Cooch Nobortions, a member of Trump's coronavirus task force -- really -- took to Twitter to ask why he couldn't see a non-governmental website about the outbreak.
See? Everything's just fine! TOP MEN.
Trump
Just another mile-marker on our uniquely American road to shithole authoritarianism.
February 25, 2020 10:19 AM
Donald Trump is in India doing the important work of the American people, if by "important work" you mean whining at the liberal women justices of the Supreme Court on Twitter.
Really glad to know that even on his foreign travels, that loser still doesn't miss a minute of his beloved Fox News.
It appears white nationalist-friendly Fox News asshole Laura Ingraham was "reporting" on Justice Sonia Sotomayor's dissent in the Supreme Court's decision to lift a stay and allow Trump's latest fascist white nationalist immigration policy -- one that would impose a wealth test on people seeking green cards, because that's such a big part of Emma Lazarus's Statue of Liberty poem -- and Trump, as ever, was rage-watching his TV from atop his golden shitter.
And now he wants Sotomayor and also Ginsberg [sic because President WordStupid can't spell] to recuse from any case that begins with his name, because clearly if you don't give Trump his imaginary Article II right to do whatever he wants, you are being "unfair." In other words, on top of all elected Democrats and all the career people at the Justice Department, our orange crusty fascist shitlord now views the liberal justices on the Supreme Court as illegitimate. They are in the way of the crime and corruption and fascism he wants to commit, after all, like common Marie Yovanovitches!
Oh also one time Ruth Bader Ginsburg called him a name, and then said she was sorry, so ...
Immigrants
It's not a final ruling, but the Supreme Court has lifted yet another stay letting yet another fascist Trump immigration policy go into effect. USA! USA! USA!
February 25, 2020 09:22 AM
It's a day that ends in "y," so the Trump regime is screwing over immigrants again.
As of Monday, US immigration officers around the world will be using a person's wealth to determine whether they should be granted a visa or green card.
This was yet another fun indication from the Supreme Court that it has no problems with the racist-in-chief's penchant for fascism and destroying the lives of would-be immigrants.
News
Reminder: This dipshit is a US senator.
February 24, 2020 04:35 PM
Marco Rubio posted a very important video to Twitter today to warn Americans to 1) not trust American elections and 2) beware of Bernie Sanders, who would surely take away your freedom and make America a Marxist hellhole with no freedom, just like every other Democratic presidential candidate since FDR was supposed to only this time the threat is REAL. Rubio is not just trying to score cheap points with idiots, how dare you say that!
Here's Rubio, looking very concerned about how the Democrats may either steal the primary from the scary Vermont socialist, or far worse, NOT steal the primary from him. Also, maybe Rubio posted to Twitter clear evidence of himself violating Florida's new law against taking selfies while driving, but he did it for America so it's OK with Alan Dershowitz.
Russia
February 24, 2020 02:28 PM
We've now officially known for several days what pretty much anybody could have told you, if they've been paying attention. Russia is actively interfering with the 2020 election right now as we speak, just like Robert Mueller said they would, they're doing it to help Donald Trump get re-elected, and they're also fucking around in the Democratic primary trying to boost the Bernie Sanders campaign. Or more properly, they're trying to boost conspiracy theories about the establishment trying to steal the nomination from Bernie, just like Donald Trump is doing. Of course, if Bernie wins the nomination, Russia's meddling will change and they'll turn hostile against him, because their true candidate is Vladimir Putin's best boy Trump.
Rght on cue, here comes the gaslighting from Trump-land! And unfortunately, some people are buying it, people who should know better. (Rhymes with "Lake Snapper.")
Trump
February 24, 2020 12:36 PM
On his trip to India, Donald Trump did the two things he loves the most about being president: appearing before crowds of people who love him the most, and hugging, literally, a fellow elected authoritarian leader bent on turning his multicultural democracy into a sectarian ethnostate. Trump was greeted warmly by Indian Prime Minister Narendra Modi and treated to a rally in the largest cricket stadium in the world, with about 100,000 people in attendance.
Monday, the two Great Men traveled to visit an ashram where Indian independence leader Mohandas Gandhi once lived, and the Washington Post points out that while tens of thousands of Modi supporters lined the roads, the rally and following events fell a tad short of what the American strongman had predicted: "Trump had boasted at a rally in Colorado that 10 million people would greet him upon his arrival."
Then Trump and Melon went to the Taj Mahal to do the mandatory walk around while oohing and ahhing at the 17th century mausoleum. Trump said the building was "Incredible, truly incredible," and managed to refrain from speculating how much money the place could bring in a night if renovated as a hotel. It is not known whether Trump was informed the Taj is often considered a monument to the Mughal emperor Shah Jahan's undying love for his wife, Mumtaz Mahal -- we'll assume not, given that Trump didn't make a joke about how weird it was the guy would build such a big monument. Trump just doesn't seem to think spouses even like each other that much.
Russia
It's the Sunday Shows Rundown!
February 24, 2020 10:28 AM
A few days ago, it was reported that it seems the Russians are meddling in the 2020 elections, like they did in 2016, favoring Donald Trump. This (of course) pissed off our Authoritarian-In-Chief and he fired acting (aren't they all) Director of National Intelligence Joseph Maguire and replaced him with an idiot loyalist, Ambassador to Germany Ric Grenell. Trump also did one of his White House lawn presser shout interviews denying the intelligence while blaming Democrats like House Intelligence Committee Chairman Adam Schiff, who rightfully criticized him. So this week on the Sunday shows, we got multiple appearances from Trump officials Robert O'Brien and Marc Short, telling America what they really want us to hear about that so-called intelligence.
News
February 24, 2020 08:19 AM
Hey, look at me, doing Tabs like a very common Rebecca! It's Yr. Editrix's birthday week, and we wish her fun and relaxation away from all of us.
The Nevada caucuses took place Saturday, and we should have the full results by next Saturday. Fortunately, Bernie Sanders beat everyone's asses so severely, the networks were able to call a projected winner on the actual day, month, and year of the caucus. That's what Iowa gets for having a much closer race, which still has no official winner. (New York Times)
The caucuses have been a mess this time around because of a complicated new reporting system with first alignments and final alignments. It's like a hobbit's breakfast over there. (NBC News)
Harry Reid, former Nevada senator and majority leader, thinks caucuses are stupid pants and we should have primaries like civilized people (I'm paraphrasing). (New York Times)
Only 75 percent of caucuses results were in by 8 p.m. ET Sunday, but it looked like Joe Biden had finished a very distant second place. He had consistently led polling in the state until Sanders started to break away this month. Nevertheless, Biden persists in framing this as a comeback. He's now looking ahead to South Carolina, where an actual win might help his "electability" case, but his lead has dropped 19 percent and Sanders is nipping at his heels. Biden thinks Tom Steyer's billions are to blame. (Slate).
Good news for Biden is that is that House Majority Whip James Clyburn of South Carolina is set to endorse him. (Politico)
Bad news for Sanders is that a random crystal-gazing kook turned up at his Texas rally and endorsed him. Worse, it was Marianne Williamson. Can this campaign be saved? (Newsweek)
Donald Trump continues stacking courts with more right-wing zealots. (LA Times)
Parker Malloy wrote a great piece about why nobody should give a single fuck what "Never Trump" Republicans think about the Democratic primary. (Media Matters)
Style expert and one of America's first top black models, Barbara Smith, died Saturday after a seven-year battle with Alzheimer's. She was 70. (Chicago Sun-Times)
The late Jean Vanier, who founded an organization that supported adults with intellectual disabilities, was considered a moral giant and potential saint in the Catholic Church. In what is probably not much of a surprise post-#MeToo, it's been revealed that Vanier had "coercive sexual relationships" (or "rape") with at least six women. (Washington Post)
National treasure RuPaul is teaching an online MasterClass on how to be fabulous. (Variety)
Congratulations to Quentin Tarantino, whose wife, Daniella Pick, just gave birth to their first bad motherfucker. (Vulture)
Oregon might make daylight savings time permanent. Those of us who rise early because we work on an east coast schedule are not looking forward to never-ending "time to make the doughnuts." (Oregonian)
The Robinson family suffered a culinary loss this weekend. Our beloved Peruvian restaurant, Las Primas, closed. We'll need time to adjust. (Eater)

Follow Stephen Robinson on Twitter.

Yr Wonkette is supported by reader donations. Please send us money to keep the writers paid and the servers humming. Thank you, we love you.