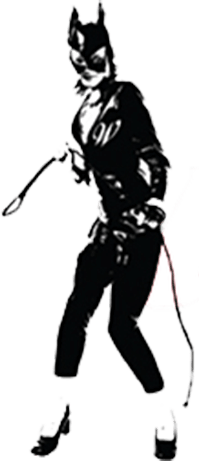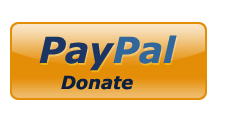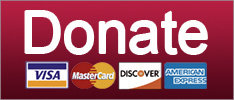 Russia
We wish we thought this was a happy ending to a fucked up story, but we're talking about Russia here.
January 22, 2019 04:13 PM
Do we really have to write two posts in a row that feature Oleg Deripaska, whose face is really weird looking and stupid and we hate looking at it? Yes. Apparently we do.
OK, so we were just talking about how Deripaska is getting a sweet free handjob from Steven Mnuchin's Treasury Department with the deal to lift sanctions off his companies. We also know that Deripaska is Paul Manafort's former boss, to whom Manafort was in serious debt, and to whom Manafort weirdly offered secret briefings on the Trump camapign, as a way to "get whole." (We still don't know what exactly that means, or how involved Deripaska was in the Russian conspiracy to ratfuck the election and install Trump in office, but we bet Robert Mueller does.)
But another wang of the Deripaska story we've learned over the past couple of years involves a woman named Anastasia Vashukevich, AKA Nastya Rybka, an escort who traveled with Deripaska on his yacht, and who once claimed to have recordings of Deripaska on his yacht discussing the plan to skullfuck America's democratic presidential election, presumably because Russians never really have understood how democracy is supposed to work, and also because they wanted to steal the American presidency to use it for their own benefit.
Don't know if you've been following the latest news -- that Rybka was suddenly released from the Thai prison where she had been bizarrely detained, that she was assured she would be able to safely go home to Belarus, and that she was immediately arrested while changing planes in Russia -- but she's free now. Or, you know, "free."
Keep reading...
Show less
Tech
God help us, this is actually the reality we live in.
January 21, 2019 12:55 PM
The other day, Wonkette told you the tale of Michael Cohen paying John Gauger, the computer nerd IT guy from Liberty University, to rig MEANINGLESS ONLINE POLLS so that Donald Trump could win them, back in 2014 and 2015. Cohen was supposed to pay Gauger $50,000, but instead he paid him a literal Walmart bag of 12,000 American stripper tip dollars and also a used boxing glove, because that's totally normal.
Strangely, in 2017, Donald Trump "reimbursed" Michael Cohen for the full Fitty Gs, "largely" from his own money, which by extension we guess means it came "small-ly" from the Trump Organization, to rig ONLINE POLLS, Jesus Christ!
Also Gauger set up a special Sex Twitter account for Michael Cohen, dedicated to showcasing the RAW ORGASM BONER MAGNETISM of Michael Cohen, which is a totally normal thing to get your pal from Liberty University to do for you when he's not too busy rigging online polls for you. If anybody needs to take a break from this post and go masturbate because we mentioned Michael Cohen's RAW ORGASM BONER MAGNETISM, please go do that and never come back.
Now the Wall Street Journal has added new and hilarious details to the a story that was already stupid, dumb and hilarious. Regarding the CNBC online poll in 2014 -- the one where Trump really wanted to top the list of America's business leaders in advance of announcing a presidential run, but he didn't even break the top one hundred, which is appropriate because Trump is really shitty at business and a "leader" at nothing:
Keep reading...
Show less
Trump
This here's the tale of Davy Crockett.
January 21, 2019 12:28 PM
Donald Trump offered an interesting lie compounded by a fuckup this weekend in support of WALL, which is good and smart and, like WHEEL (which is older than WALL), so obvious that no one should question it, especially since it is LIE. Honestly, we don't even know why we need to write the rest of this article now, since that lede hit all the main points. But for the slowpokes among you, Trump said the benefits of WALL are obvious when you consider how border crime dropped following the construction of a border fence in San Antonio, Texas, which if you want to get all nitpicky is actually 150 miles from the border and has no wall, unless maybe you mean the 4-foot-thick lower walls of the Alamo, which didn't do such a great job of keeping Mexicans out during the Battle of Pearl Harbor on Cinco De Mayo in 1492. This is why we must all Remember the Maine.
Keep reading...
Show less
2020 presidential election
January 21, 2019 10:28 AM
Kamala Harris is in! The junior US Senator from California chose the Martin Luther King Jr. holiday to become the first black woman in the 2020 Democratic presidential race. The former California attorney general was also the co-recipient of Wonkette's coveted 2018 Legislative Badass of the Year (along with Rep. Pramila Jayapal), making her the second winner of that title to announce a run this year. Elizabeth Warren received the honor in 2014. It's a Major Award! Pundits who fail to note this distinction in their coverage of Harris's announcement are simply not giving you the full truth, America.
Here's Harris's announcement interview on ABC's "Good Morning America":
Keep reading...
Show less
News
Trump's shutdown enters day 31, Mike Pence gaslights MLK Day, and Rudy drunkenly stumbles on Trump-Russia (again). Your morning news brief.
January 21, 2019 09:17 AM
Morning Wonketariat! Here's some of the things we may be talking about today.
Keep reading...
Show less
Post-Racial America
Or at least move him to the background. We've got cool history and computers being strange (by design).
January 20, 2019 01:49 PM
It's Sunday, and that means it's time for a break from the ongoing grind of awfulness out there. Let's dive into some cool, funny, thoughtful stuff to fortify ourselves before we get back to the daily madness, shall we?
Keep reading...
Show less
Russia
WTF does tonight's special message from Robert Mueller tell us? Wonkette tries to answer that question!
January 18, 2019 09:58 PM
HOLY ACHTUNG TWITTER IS FREAKING OUT! Special Counsel Robert Mueller's office (SCO) has issued a statement, almost 24 full hours after Buzzfeed's story on Donald Trump ordering Michael Cohen to lie to Congress about the failed Trump Tower Moscow deal started blowing everybody's minds. Mueller's spokesman says actually BuzzFeed got it a bit wrong. This is significant because 1) Mueller's office NEVER talks, and B) well, they're not actually saying BuzzFeed got it WRONG wrong. Just, you know, kinda wrong.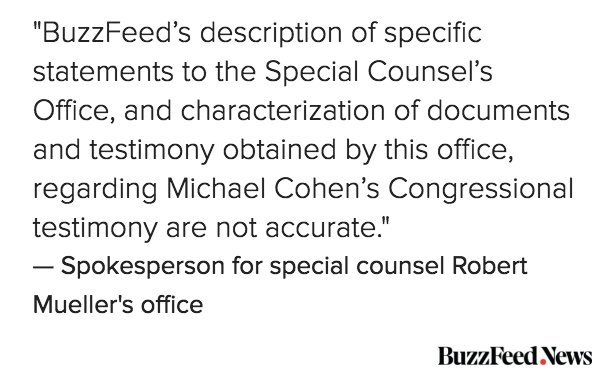 Wow, that statement is lawyered as fuck. BuzzFeed described "specific statements" wrong, and its "characterization of documents and testimony" was just an eensy bit off, and maybe if BuzzFeed moved this sofa over here it would take advantage of more natural light in the room, and honestly, BuzzFeed should trim up this one paragraph of its article, because those sentences DO NOT SPARK MARIE KONDO'S JOY.
Otherwise, it's great!
First of all, we want everybody to relax. Donald Trump is still a criminal.
Keep reading...
Show less
Russia
Meanwhile, the president responded to the revelation he suborned perjury by tampering with the witness some more. Totally normal!
January 18, 2019 04:11 PM
It's been a joy watching the reactions come in from TrumpWorld about the news that Donald Trump has committed YET ANOTHER CRIME, in this case suborning perjury by instructing his former lawyer thug fixer Michael Cohen to lie to Congress. How many other people did he do that with? WE DUNNO! But that's not what this post is about.
First of all, let's see what the big guy himself did. As with all presidential statements from the un-president, it happened on Twitter:
Oh wait, that's (grapes) not it. Here it is:
That's right, the president of the United States reacted to a bombshell news report exposing that he had tampered with a witness by suborning perjury by ... tampering with that witness some more in public, by threatening his father-in-law! (To be fair, Trump has been trying to intimidate the witness by encouraging the feds to investigate Cohen's father-in-law for a hot minute now. It's one of his things, like tweeting and pooping at the same time and comparing WALL to WHEEL.)
Keep reading...
Show less
Culture Wars
His head's still stuck in A) 2014 and B) his ass.
January 18, 2019 03:32 PM
President Grampa took to the Twitter Machine to again make the case that we need WALL to protect us from all the scary terrorists streaming into our country, repeating a completely hearsay story from the rightwing Washington Examiner about a rancher in New Mexico who says she has personally seen a lot of "Muslim prayer rugs" discarded in the desert. It's simply logic: Scary Muslim terrists are secretly infiltrating our country through the southern border, and we can tell because they casually cast aside their extremist Muslim religious accoutrements for any rando to find. That suggests either terribly lax operational security on the part of the terrists, or maybe just proves how brazen they are, leaving their jihad rugs right out for anyone to see.
There's a third possibility, which is that people are repeating some serious bullshit fresh from the border panic of 2014, and insisting any random scrap of fabric in the desert is a "prayer rug." But come on, that's surely a stretch. Errebody knows Obama allowed ISIS to operate "22 training camps" right here in the USA, and how else would all those terrists get here if not by sneaking up from the border, except not very sneakily?
Keep reading...
Show less