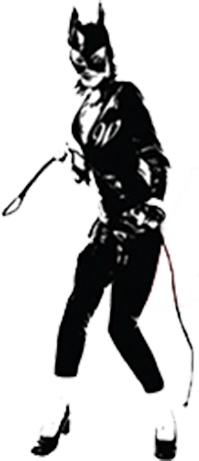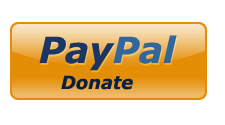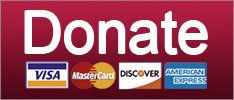 Impeachment
Michael Atkinson has a few more things he'd like to say!
Friday night, in a late news dump, we learned that Donald Trump fired Michael Atkinson, the intelligence community inspector general, because we guess he was having a little shithole authoritarian temper tantrum and that was the only thing that would make him feel better. Yes, Trump did this in the middle of a pandemic that he is so serious about that he's obsessively trying to make Americans ingest an unproven drug that may or may not be effective.
Atkinson's sin, obviously, is that he protected the whistleblower who made America aware that Trump was trying to steal another election by actively extorting Ukraine to announce fake investigations into Joe Biden in exchange for military aid that Congress had already appropriated and was desperately needed by Ukraine in its hot war with Russia. Atkinson also made Congress aware of the whistleblower complaint, which is what he was supposed to do according to the law. And yes, that includes Adam Schiff, because he is the chairman of the House Intelligence Committee.
In other words, Trump fired Atkinson for doing his job, exactly as we'd expect an un-American barely elected president with authoritarian tendencies to do.
Atkinson has responded to being fired, and it's quite a statement, albeit an extremely professional one:
It is hard not to think that the President's loss of confidence in me derives from my having faithfully discharged my legal obligations as an independent and impartial Inspector General, and from my commitment to continue to do so.
Yep, that's what happened! Here is the full statement:
Keep reading...
Show less
Military
Oh, was that harsh? File a fucking complaint with Wonkette's chain of command.
You knew it was coming, even though the Navy's top officer, Admiral Michael Gilday, said on Wednesday that they certainly were not going to "shoot the messenger."
For some reason, US Navy Captain Brett Crozier felt the need to take a bold step to protect the 4,000 sailors on the USS Theodore Roosevelt aircraft carrier, the site of the US military's largest coronavirus outbreak (so far). So he wrote a four-page letter up the chain of command that might as well have said, "Hey, just do what I am fucking saying right now! Evacuate the ship! Ever tried to social distance on an aircraft carrier? IT IS NOT A THING. You don't even have to make a plan, because I made it for you! Fucking do it fucking do it fucking do it!" And that letter somehow made it to the San Francisco Chronicle, and PRESTO CHANGE-O, the Trump Navy finally said it would do what Crozier was saying, to protect those 4,000 sailors.
Shame works. But in the Trump administration, whistleblowers must be punished, for exposing the incompetence and/or criminality of the Trump administration, so they relieved Crozier of his command, because of course they did. Because he was trying to save his sailors' lives, which is fine according to the (acting) secretary of the Navy, except for he tried to save their lives the wrong way.
We need to point out something right now: We don't have a confirmed secretary of the Navy, because Trump fired that guy for refusing to follow an illegal order. Just feel like this news should be viewed through that lens.
Keep reading...
Show less
©2018 by Commie Girl Industries, Inc