National Review Lady Thinks Hot Gay Episcopal Bishop Sex Isn't Sexy, Somehow
News
July 13, 2012 01:31 PM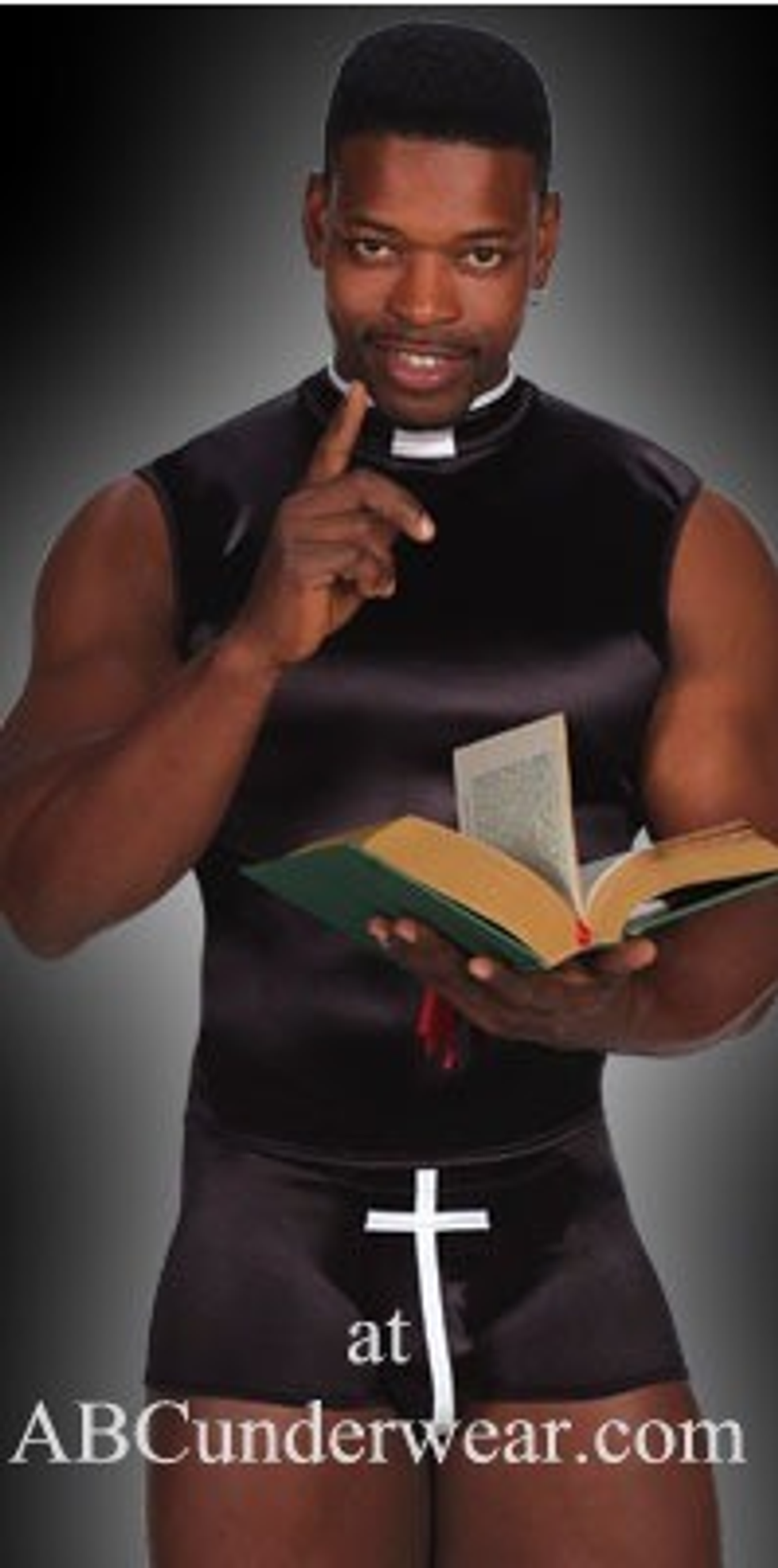 If you like having the minutiae of internal Catholic Church politics dissected, you know where to go: Kathryn Lopez, on the National Review Online's Corner, the world's greatest Internet blog. But what if you want the same sort of deal, only you jones for inside info and analysis on the Anglican Communion? The world's greatest Internet blog has you covered, friend! Charlotte Hays is here to tell you all about the catty queens who are ruining the perfectly nice religion that American's old aristocracy used to belong to, before we replaced them with fratty stockbrokers. The Episcopalians just had a little confab in Indianapolis (gross) in which they approved a rite to bless gay unions. Somehow Charlotte Hays translated this into the headline "Why Aren't Episcopalians Sexy?", which, uh?
When your Comics Curmudgeon was in grad school, he had a crush on a lady professor for about three weeks until one day she came to class in her collar and it turned out she was an Episcopal priest and all sexy thoughts were instantly cleansed away. But this does not appear to be what Ms. Hays is on about, with her headline? Instead, it's all about the gays. Do you want to read one of the cattier paragraphs written in English this week? Here you go!
The Right Reverend Gene Robinson, the homosexual bishop of New Hampshire, whose consecration in 2003 almost split the Episcopal Church, looked to be everywhere at the Indianapolis convention. At one point, the Right Reverend even took to the floor to deny nasty rumors that there was trouble in paradise between himself and his 'beloved Mark.' Thanks for sharing, Gene. Glad my mother didn't live to see it, though.
Yes, if there's one thing Charlotte Hays's mother hated, it's tedious whinging about relationship status. Who cares about how happy or unhappy you are, get to the hot gay sex! Leave the big pointy hat on, it's symbolic, of your cock.
Or, wait, I guess that's not it. It's not sexy unless there are babies involved.
"One striking point, at least to this writer, was the fact that there was no reference in any of the Bishop's comments to the one aspect of sex that is relevant to the survival of the human species, namely, human reproduction. For all we know every other aspect of 'sexuality' is purely the result of human socialization," a report in Virtueonline, a traditional Anglican website, noted.

In a way, that sums up the sad proceedings in Indianapolis: sterile. Yes, for all its debate about sexuality, the word that comes to mind for this 77th General Convention is sterile. Oddly enough even for an inveterate General Convention watcher such as myself, it was all sort of boring and sad.
Welp, that's it, if the Episcopalians want to really pack 'em in the pews, they've got to go in for prego porn. This has been your Wonkette religion desk post for today. [NRO]