National Review: Liberals Hate Palin For Not Having Abortions
News
October 26, 2008 04:40 PM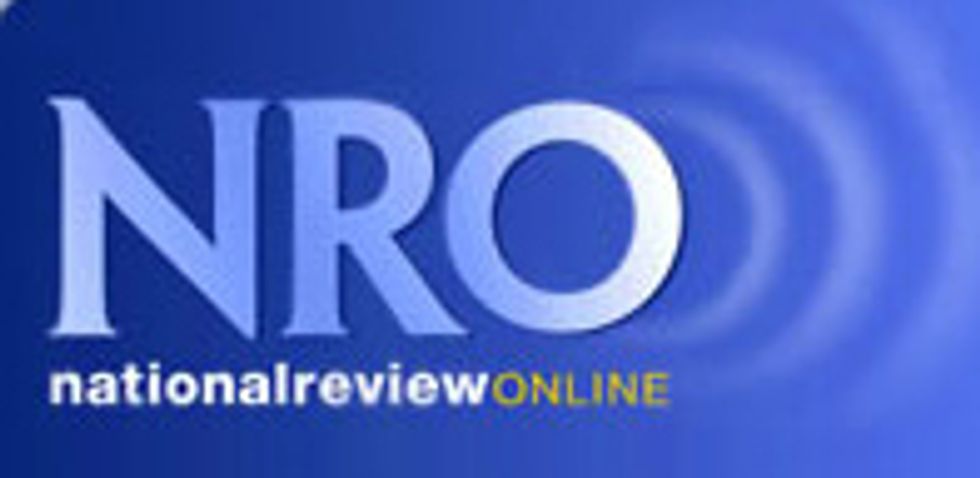 No matter how many times the liberals answer this question, conservatives continue to ask in conjured bewilderment, "why all the anger at Sarah Palin?" The liberals' answer -- that she's not qualified to run anything but pretends that she is via an unprecedented streak of nasty, horrific lying -- well, that's a load of socialist poo; why do they really hate her? Is it her accent, or her vagina, or just the fact that she's too perfect for liberals to comprehend? Definitely, all of that, but the major reason mean liberals hate Sarah Palin sifts below the surface of the warped liberal psyche, as Kevin Burke writes in a stunning newNational Review article: since all liberals have had several abortions, they hate Sarah Palin (and apparently Bristol!) for not having abortions. This is a real article.
---
We at Wonkette don't think Sarah Palin is worth two shits to decorate her grave... but then again we had 19 hilarious abortions just this morning so maybe there is a connection...??
Some of the very personal and often uncharitable criticism of vice-presidential nominee Sarah Palin and her family may have a relationship to the collective grief, shame, and guilt from personal involvement in the abortion of an unborn child.

[...]

Seeing the Palin family, in a very visible public forum, with an uncompromising and public pro life philosophy arouses deeply repressed feelings in post abortive parents, as well as media members, counselors, health care professionals, politicians and others who promote abortion rights, especially the abortion of children with challenges such as Down Syndrome. These powerful repressed feelings of grief, guilt and shame can be deflected from the source of the wound (i.e., abortion) and projected onto an often uncharitable focus upon the trigger of these painful emotions…the Palin family.
[Spits aborted baby fetus lunch from mouth] ... HENNNGGGGH?
Oh and here's a bit for the ages:
If Bristol Palin had quietly aborted, Sarah Palin would have been spared the politically untimely focus on this very personal family issue. The problem would have quietly gone away. But Bristol, like countless post abortive women, would have paid a high price to protect her mother from the political heat that her pregnancy brings to the campaign.
We've rarely read articles, even in such make-believe "smart" places as the National Review, in which literally every assumption or leap of logic is spectacularly wrong. This is the stuff in your National Review, everyone! Liberals hate Sarah Palin for not having abortions, which they have all had or want to have! Not only did someone write this article, but an editor made edits, a copy editor made copy edits, another editor probably made more editors, one more round of copy editing, and then someone signed off on its publication. Really! You're not imagining this article's existence! It's actually real!
The Palin Trig-ger [National Review]