Need Brownies? Try These Super Intense Fudgy Brownies
Recipe Hub
November 02, 2014 03:02 PM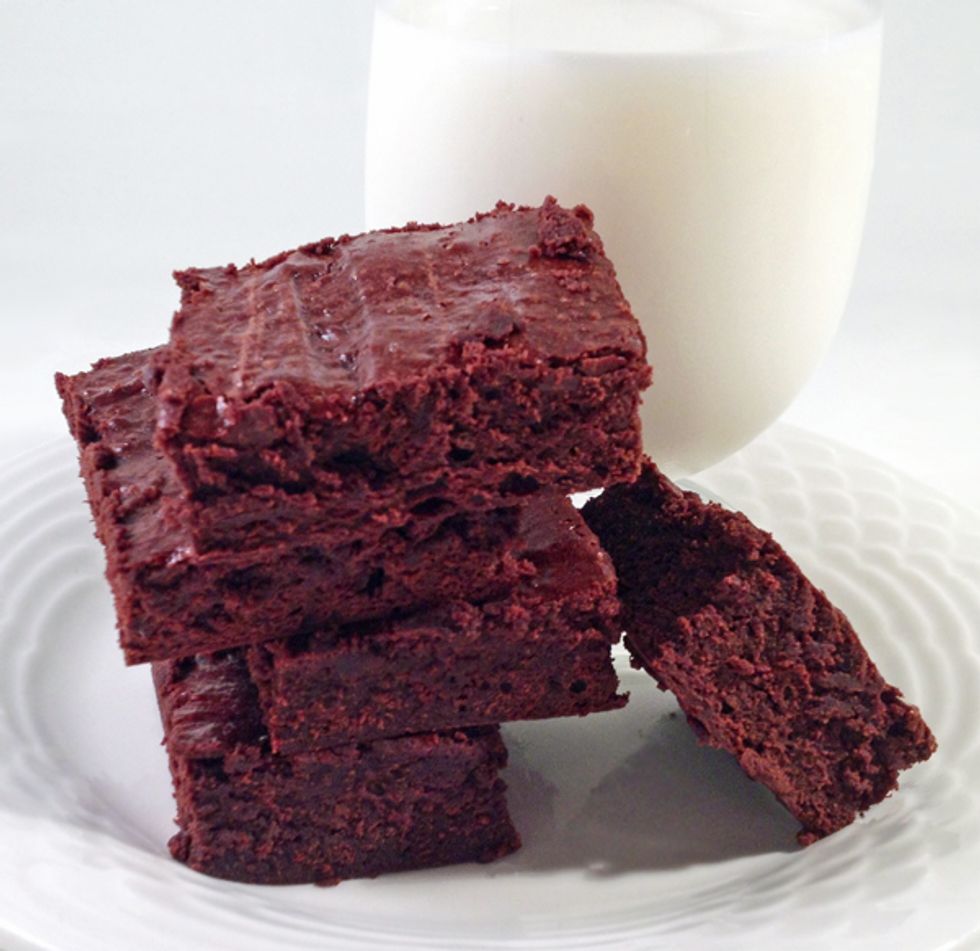 I really wanted brownies. You know how it is! What am I going to do when I want brownies, but the only sugar I have on hand is raw sugar? I'm going through with it anyway, to enjoy the most intense brownies I have ever made.
---
Turns out that raw sugar enhanced the depth of flavor. The brownies had undertones of molasses. I can't even explain how satisfying it was, to have something so chocolaty, fudgy, and rich. I would definitely make these again. Mmmm.
Size and cut parchment paper to fit a greased 9x13 baking pan. Select a fair-trade cocoa powder that doesn't taste like child labor, and you can read more about that here. I chose a reasonably priced cocoa from South America at Trader Joe's for less than three dollars. Cocoa from this region tends to be a little more fruity than sharp. If using a different cocoa, one and three-quarter cups should be sufficient, rather than the two cups listed below. Splurge on a really good butter. Preheat your oven to 325º, and have a hand mixer very handy.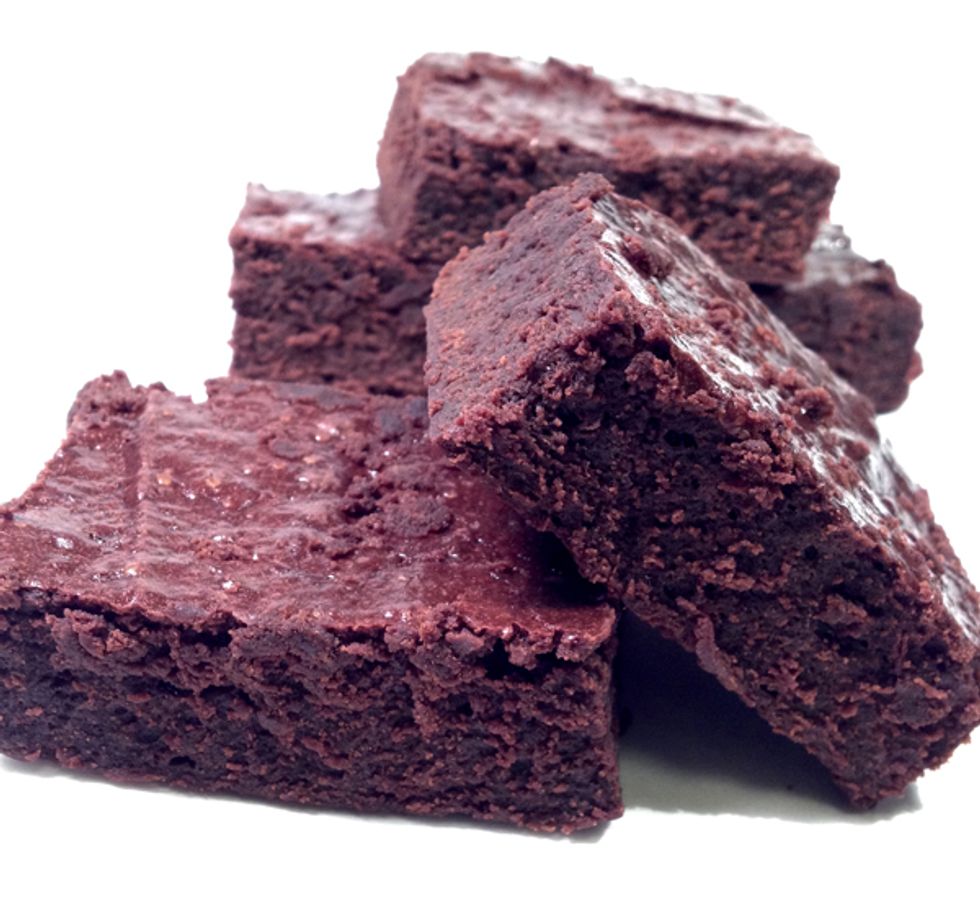 Ingredients
2 ½ sticks of unsalted butter, plus 1 tbs.
2 ¾ c. raw sugar
2 c. cocoa powder, unsweetened
1 tsp. sea salt
1 ½ tsp. vanilla extract
5 medium eggs, cold
1 c. unbleached all-purpose flour
Now that your oven is preheated, wrestle with parchment paper to line the pan. I cut diagonal slits on each corner of the measured paper. Fold the slits in to make a smooth seam. Snip away excess paper in your pan, if needed. Lightly sprinkle the paper with some of the cocoa powder, like you're making a cake, if you so desire.
In a saucepan, combine the first four ingredients on medium-low heat. Raw sugar will not want to break down, but keep on it, stirring occasionally until it's nearly smooth and gently simmering. Do not boil; high heat will turn the sugar into thick syrup, and your brownies will be dry.
Remove the pan from heat, transfer the mixture to a large glass bowl, and allow it to cool for 15-20 minutes.
Add the vanilla and eggs, one egg at a time, and beat with a hand mixer until you have a glossy mixture. Beat it some more to break apart the sugar and then add flour. Pour this into the lined pan and bake for 35-45 minutes. When a toothpick inserted into the middle of the brownies comes up (mostly) clean, remove them from the oven. In 5-10 minutes, take the brownies out of the pan by lifting the parchment paper. Cut and serve. Enjoy plain, with a glass of milk, or with vanilla ice cream on top.