'Hungry Child' Sesame Street Muppet To Entertain Actual Hungry Children
News
October 05, 2011 08:01 AM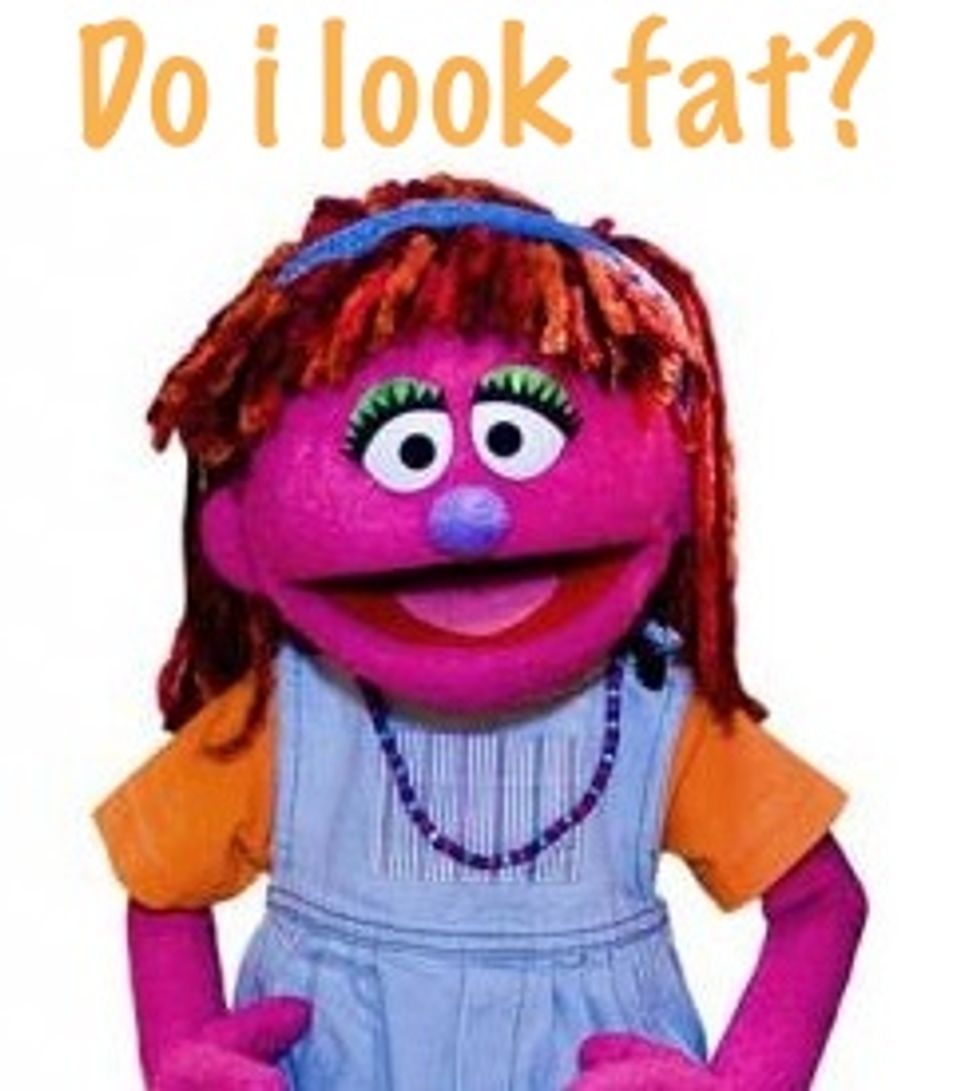 Because so many millions of American children are plopped in front of the teevee to watch Sesame Street instead of getting any breakfast, what with45 million people on food stamps and tens of millions with no jobs and other economic unpleasantness, the folks at the Children's Television Workshop will introduce a sad new muppet character, "Lily," who does not have enough food to eat and so is wasting away as the other characters sort of uncomfortably go about their already weirdly doomed lives.
---
A new poverty-stricken Muppet will highlight the issue of hunger struggles on an episode of "Sesame Street", the show said in a statement on Tuesday.

Pink-faced Muppet Lily, whose family deals with food insecurity, will join Big Bird, Elmo and other favorites on a one-hour prime-time special featuring country star Brad Paisley and his wife Kimberly Williams Paisley called "Growing Hope Against Hunger," to air Oct 9.
And then Hank Williams Jr. is going to stagger drunk onto the set (believing he's back at Fox News) and strangle the muppet girl while yelling about the coloreds stealing his "legacy" or whatever. [Reuters via Occupy Wall Street]