Newly Minted Ex-Congressman Is Crooked Car Inspection Racket Overlord
News
March 29, 2010 02:58 PM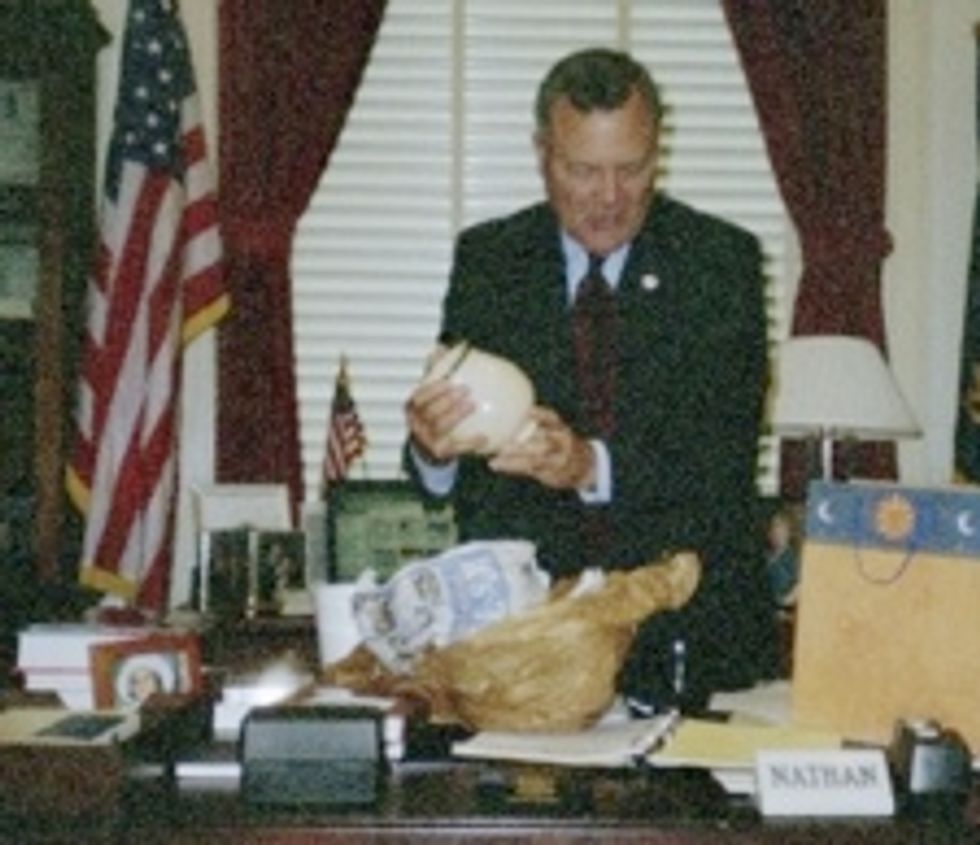 Hey, it worked for Eric Massa, why didn't it work for ex-Rep. Nathan Deal? We're talking about resigning quickly so that the Ethics people don't release hilarious findings about you! This is what has happened to Nathan"Ghetto Grandmothers" Deal, now. He resigned immediately after last week's health care vote, a resignation he had already delayed in his heroic, selfless attempt to kill ObamaCare and socialism. He is running for Georgia governor and needed to scoot out of the ol' House before the Ethics Nannies shat all over him, which they did anyway.
---
But on Monday, The Office of Congressional Ethics released its report anyway, concluding that the Georgia Republican appeared to have improperly used his office staff to pressure Georgia state officials to continue a state vehicle inspection program that generated hundreds of thousands of dollars a year for his family's auto salvage business.

[...]

After voting against the health care bill, Mr. Deal resigned March 21, just minutes before a deadline that would have required the House ethics committee to investigate the allegations further or dismiss the case. It must take such a step within 45 days of getting a preliminary investigative report from the Office of Congressional Ethics.

The ethics office inquiry found that Mr. Deal had described his income from the salvage business in his official financial disclosure report as dividends, indicating that he was a passive investor. But his 2008 tax return in fact showed that this money was paid as wages, according to the report.
Again, he actually tried to pass off wages from his politically-pushed family-owned car junk business as Corporate Dividends.
In other words, capitalism happened, what's the problem?
[NYT]