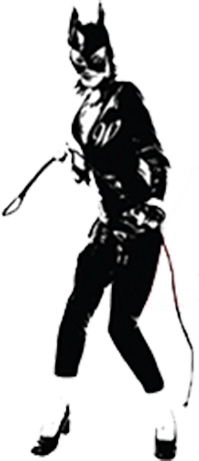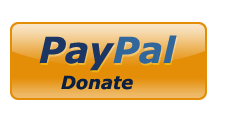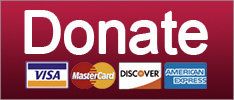 Class War
Policy ideas from Soylent Green seldom work out well.
September 13, 2019 12:13 PM
"I'm glad I'm living in the land of the free / Where the rich just get richer / And the poor you don't ever have to see" -- Randy Newman, "The World Isn't Fair"
Donald Trump has reportedly been demanding that the federal government clear out all the homeless people in California -- not because he's particularly concerned about homelessness nationwide, but because 1) Fox News has been harping on homeless people in California for the last few months and B) bashing California gets his rally crowds worked up. And that is how policy in the USA gets made these days. Yes, really; the Washington Post's initial story Tuesday on Trump's suddenly discovered need to clean up homelessness makes that quite clear:

Fox News has aired at least 18 segments on California homelessness in 2019, according to a review of Fox closed-captioning transcripts. None of the segments aired before June, and 10 aired in August alone.
We deeply appreciate the explanatory coda to that paragraph: "Trump is known to absorb content and ideas from Fox News." Which is why the Great Man's minions are now preparing to put on a show of doing something, anything, that can be seen on video to satisfy him. No, actually funding housing and programs that would keep people from becoming homeless is not visually interesting enough. Something along these lines would be a lot more exciting. Could we try this please?
Soylent Green. Bucket detain www.youtube.com
Then we could replace WIC and SNAP benefits with monthly shipments of Soylent products. They're packed with protein and shelf-stable!
Keep reading...
Show less
Class War
Like father like disgusting son!
September 12, 2019 01:50 PM
Donald Trump has sent to the Senate his official nomination of Eugene Scalia, son of the late Supreme Court justice murdered by Hillary's death squads, to be the next US secretary of Labor. That's about what you'd expect from the guy whose first Labor secretary nominee, Andy Puzder, was a fast food CEO who advocated replacing minimum wage workers with burger-flipping robots, then withdrew when somebody recalled he'd been accused of beating up his wife. Not that there's a pattern or anything. In July, Secretary Alex Acosta resigned -- and Trump reluctantly let him go -- over his role in helping Jeffrey Epstein get a sweetheart plea deal years ago, because it's not great when the US Attorney sides with the child-raper.
Thank goodness no one has ever accused Eugene Scalia of ever being involved in abusing women, unless you count his arguing in 1998 that companies shouldn't be held liable for supervisors who sexually harass employees -- unless the company endorsed the harassment, you see. He also explained,
Saying "You're an incompetent stupid female bitch" a single time is not actionable environmental harassment.
One time is just having a bad day, we suppose, not a pattern. Beyond that, he argued that the concept of Quid Pro Quo sexual harassment -- demanding sex in exchange for keeping a job, or getting a promotion -- should be done away with because it's "redundant and ambiguous in theory, and cumbersome and confusing in practice."
Keep reading...
Show less