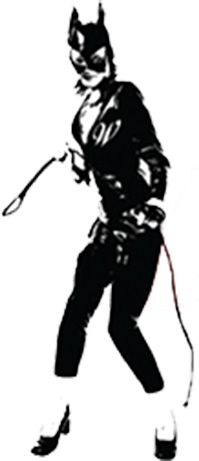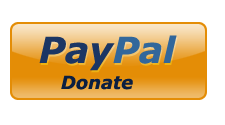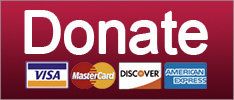 Journamalism
Besides how that's just true.
January 17, 2020 04:08 PM
Happy Friday, it's Book Time! No, we have not read a book, what do you think we are, some kind of Dok who reads books?

(We do read books. Sometimes. SHUT UP, WE READ THE INTERNET ALL FUCKING DAY FOR YOU.)
Anyway, lots of hollerin' and hullabaloo about a new book from the Washington Post's Philip Rucker and Carol Leonnig called Dare You To Write A Book Like This, Maggie Haberman, Haha You Can't. Just fooling, it is called A Very Stable Genius, and it is about how Donald Trump is A Very Stable Genius, or the opposite of that.
In an adapted excerpt published by the Post today, we learn in painstaking detail what really led then-Secretary of State Rex Tillerson to call Trump a "fucking moron," a cuss truth that started Tillerson on the path to getting fired while he was in Africa cleaning up some Trump mess or another. We've heard a lot of different reporting over the years about the meeting that fateful day in the Pentagon, but none of it was a complete picture like what Leonnig and Rucker report, largely because many of the participants in the meeting vowed never to speak of it, according to the authors.
Y'all, it was baaaad.
Media/Entertainment
Palin wows us again with her stream-of-consciousness, truth-adjacent America-isms.
January 17, 2020 10:00 AM
Hey, what do you know? Sarah Palin's emerged from her spider hole. In case you've blissfully forgotten, Palin is the former governor of Alaska who Republicans like to blame for why Meghan McCain's father, John, lost to a black guy. I think she gets a bad rap. It's not like Republicans learned their lesson and nominated another war hero related somehow to Megs McCabe but unencumbered by a narcissistic simpleton as a running mate. No, they doubled down and put Donald Trump at the top of the ticket. The modern, know-nothing, insult comic GOP is the party of Palin not Lincoln or even Reagan.
Palin was a guest on "Good Morning Britain!" the morning show hosted by Piers Morgan, the living embodiment of "what's that on my thigh? I should have a doctor look at it." He asked Palin about the Frontline documentary A Serial Liar, and that was a little awkward because the title refers directly to her. It's like if someone asked me about the upcoming documentary Middle-Aged Flabby Black Man. It's all you can do not to cry on air. Palin kept what amounts for her composure when Morgan read a quote from former Republican strategist Steve Schmidt. Schmidt's the guy who once met Palin and thought she should be an elderly man's heartbeat away from the presidency.
SCHMIDT: She is the first of a generation of politicians who live in a post-truth environment. She was, and there's no polite way to say it, but, a serial liar.
©2018 by Commie Girl Industries, Inc