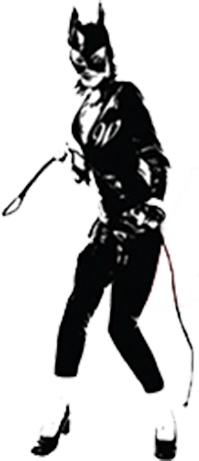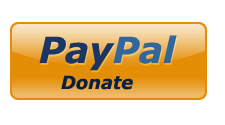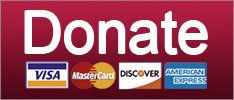 Culture Wars
He's not corrupt! He's YOU!
February 18, 2020 12:29 PM
House Minority Leader Kevin McCarthy was on Fox News last night, explaining to Laura Ingraham that Donald Trump is an everyday man of the people, because unlike Democrats, who are all out-of-touch elitists, Donald Trump actually just barely puts up with the rich people with whom he surrounds himself and for whom he operates tacky, overpriced trash palaces. We haven't actually seen the whole segment, but do we really need to?
McCarthy was part of an Ingraham Very Special Episode on liberal elites last night, the same show where Candace Owens explained LBJ hated black people so much he signed civil rights laws to trap them in Democratic bondage. McCarthy's segment followed a rant called "A Party of Snobs," in which Ingraham explained that all liberals are exactly like Michael Bloomberg, who said a dumb — and deceptively edited — thing about how for 3,000 years, farming has been super easy because all you do is dig a hole, drop in a seed, add water, and you're a farmer, but those people can never learn tech jobs. (Apparently no liberals mocked Bloomberg at all, so you didn't see it.) So that would explain that "THE ELITIST LEFT" chyron.
McCarthy explained that, by contrast, the guy with the gold-covered penthouse apartment is just an ordinary Joe like the people who elected him:
If you ever go on a project with him where he's building a building, he is more in contact with those who are building it than those who are buying it. That's the uniqueness of him. He'd rather hang out with everyone who builds the building than whoever buys the room from him.
We haven't actually ever seen a photo of Donald Trump "hanging out" with the people who built his buildings, possibly because so many of them would be asking him to finally pay them for the work they did. (The complaints continued even after Trump took office.) But McCarthy said it on Fox, so you'd best believe it will now be seen as true by Trump voters. Maybe Trump will incorporate it into his attacks on the elitists who scorn him, even though he's actually richer and better educated and more elite than them! He went to Wharton!
Legal
And Matt Gaetz and Lou Dobbs are losing their miiiiiinds!
February 17, 2020 03:47 PM
The howler monkeys of wingnutistan spent the holiday weekend all up in their feelings about the Justice Department not doing LOCK HER UPS to former deputy FBI director Andrew McCabe. They were promised scalps, dammit, and now all they've got is a rapidly softening rage boner disappearing under a belly distended by decades of Hannity, Budweiser, and the BarcaLounger. SAD!

On Valentine's Day, the US Attorney's Office in DC sent McCabe's lawyers a love note acknowledging the obvious: that they aren't going to be charging McCabe with shit, so they've finally tapped out and closed the investigation.
"It is an absolute disgrace that they took two years and put my family through this experience for two years before they finally drew the obvious conclusion and one they could have drawn a long, long time ago," McCabe said on CNN, where he is a commentator. But for the MAGA nutbags, the real disgrace was that the DOJ didn't charge McCabe with something, anything.
©2018 by Commie Girl Industries, Inc