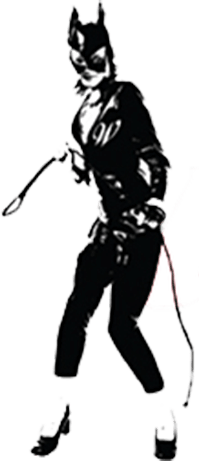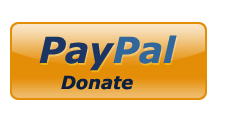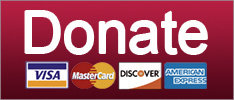 News
Education Secretary Betsy DeVos is terrible at her job. Her objectives and overall mission are evil, but if it's any consolation she can't effectively implement them. After buying her Cabinet position at Sotheby's, DeVos has spent the past two years trying to roll back Obama-era policies designed to protect and actually educate students. Unfortunately for her evil schemes, federal courts keep smacking down her slimy efforts. It's getting embarrassing.
DeVos recently had to cancel $150 million in student loan debt after courts said her attempts to stop the "borrow defense" regulations from taking effect were in fact illegal. Last week, she was forced to instruct colleges to follow the Obama rule barring mandatory arbitration agreements. She got kicked in the teeth earlier this month when a federal judge ruled she'd acted illegally ... again. This time, DeVos tried to delay an Obama-era guideline that required states to address racial disparities in their special education programs. Judge Tanya S. Chutkan called the delay "arbitrary" and "capricious."
The rule, drafted under the Individuals With Disabilities Education Act, would require states to identify districts with "significant disproportionality" in the number of minority students channeled into special education services, segregated in restrictive classroom settings or disciplined.
OK, so what was the "education" secretary's issue with this rule? We want to imagine there's some rationale we're not seeing and DeVos is more than just some yacht-collecting monster.
Keep reading...
Show less
Russia
Now that William Barr has carefully explained that the Mueller report didn't find enough evidence to prosecute Donald Trump for conspiracy, Republicans are all about proclaiming the Trump 2020 campaign slogan: WELL SHORT OF A FELONY!! Also, please never mind that part where even Barr admitted the report doesn't exonerate Trump of obstruction of justice, because why would anyone care about any other crimes?
Of course, if you want to get all factual about it, not even Barr's letter says Mueller found no evidence of wrongdoing -- just that he couldn't make a criminal case that could be proven beyond a reasonable doubt, as Roll Call explains. Thin though that is, and regardless of what's in the actual report, Trump allies are over the moon and ready to move on to the important business of putting Hillary Clinton in jail forever. Let's watch the Premature Victory Parade!
Keep reading...
Show less
Russia
All of it. Full stop. Right the fuck now.
It's time for another round of "Goofus and Gallant," starring the New York Times and the Washington Post! See if you can guess who is who.
One of those is more correcter than the other! So yes, of course, the New York Times is Goofus, because it always is. But wait, what is this, a twist in the plot?
OH MY GOD, THEY BOTH WENT FULL GOOFUS. YOU NEVER GO FULL GOOFUS.
It might seem like quibbling, but it isn't. Attorney General William Barr sent a brief letter to Congress Sunday explaining that he had read all the pages of Robert Mueller's long report, and that it determined beyond a shadow of a doubt -- as we knew, from Mueller's indictments -- that the Russian government engaged in a concerted campaign to hack the election to hurt Hillary Clinton. However Barr reports -- not Mueller, Barr -- NO COLLUSION by any members of the Trump campaign or by the president himself (at least not "knowingly"). The letter says Mueller recommended no more indictments, and that there are no more sealed indictments, but doesn't say Mueller didn't kick anything to other jurisdictions that we don't yet know about. Finally, Barr writes that Mueller presented evidence on both sides of the question of whether Trump committed obstruction of justice, but came to no conclusion, therefore he was not accusing the president of a crime, but he wasn't exonerating him either. But Barr -- we guess because of his professional expertise in covering up Iran-Contra -- was able to determine that also NO OBSTRUCTION, therefore story over, the end, do not pass go, Rachel Maddow must now go to jail!
Keep reading...
Show less
popular
Robert Mueller turned in his homework, and Trump World ate it. Your morning news brief.
Morning Wonketariat! Here's some of the things we may be talking about today.
Keep reading...
Show less
News
An inspiring refugee kid, book chat, a nifty 1902 movie made in 'color,' and the inevitable reading recommendations!
Bet you guys could do with some nice things about now, huh? So let's take a break from the usual grind of horrors and nastiness and look at some less miserable stuff for a while, shall we? Oh indeed we shall.
Keep reading...
Show less
popular
YOU COME READ YOUR TOP TEN STORIES RIGHT NOW!
As usual, when we say "your weekly top ten" with that kind of headline, we are talking about Wonkette Toddler, can you believe she is in preschool now? She is like a full grown adult, with an emphasis on learning shapes, because we guess the other three to five year olds still need to do that!
Anyway, it is time for your top ten list, where we count down the top ten stories and you give us money, because we are fully 100 percent reader-supported and cannot keep the lights on without you. You should probably do that first, to get it out of the way.
All done? Hooray!
Shall we count down the top ten stories? Yes, we shall.
Keep reading...
Show less
Russia
ACCORDING TO SOURCES, IT WAS DEFINITELY A THING.
BREAKING ACHTUNG EVERYBODY CRY AND PANIC AND HAVE ROLLICKING SEXUAL INTERCOURSE, BECAUSE ROBERT MUELLER DID THE THING.
We don't know what the thing means yet, but we know that he gave the thing to Attorney General Bill Barr, who is presumably looking at the thing right now. Donald Trump is at Mar-a-Lago, so he does not have the thing, because NO THING FOR ILLEGITIMATE PRESIDENTS. Studies show that according to sources close to the investigation who may or may not be close to the investigation, we might have some real information on what is inside the thing sometime this weekend.
Keep reading...
Show less
News
Just another Foreign Policy Friday, brought to you by the Underpants King of Mar-a-Lago!
Whatcha doin' down there at Mar-a-Lago, Mister Normal President Of America?
OK ... huh?

Keep reading...
Show less
economics
Donald Trump continues his tradition of choosing the Very Best People for important administration jobs, announcing today that he's picked rightwing activist and CNN commentator Stephen Moore to fill one of two vacancies on the Federal Reserve Board. Moore appears to have won the position by vocally criticizing the fiscal policies of Fed chair Jerome Powell, a Deep State operative who hates Donald Trump, prosperity, and America, and who of course was appointed to his position by Donald Trump. Just don't remind Trump of that, OK, because you'd be lying and wrong.
Keep reading...
Show less
Russia
NARRATOR: No, it doesn't.
Thursday, in our post about how the Trump White House has decided to treat all congressional requests with the same level of disrespect, and that they're doing it intentionally, because FUCK YEAH, LET'S DO THE WATERGATE THING, we noted that White House counsel Pat Cipollone had just fired off a letter to House Democratic committee chairmen Elijah Cummings (Oversight), Eliot Engel (Foreign Affairs) and Adam Schiff (Intel), saying HOW ABSOLUTELY DARE YOU ask the White House for information about what Donald Trump and Vladimir Putin say under the covers to each other at night, HOW ABSOLUTELY DARE YOU!
This, despite how the FBI (really! for real!) opened an investigation into whether Trump is a literal actual foreign agent, because he does shit constantly to make it look like he is severely compromised by Vladimir Putin, who may or may not be Trump's KGB handler from way back. Yes, we get that it's an odd situation for Congress to have to demand to know what the president discusses with foreign leaders in private, but it's only odd because the president refuses to disclose his discussions with Putin, even as he crawls under the table with Putin and giggle-whispers with Putin every time they're in the same room. It's even more odd that Trump has literally confiscated his translators' notes of his meetings with Putin. Everything's just kinda strange in Putin's America, we mean Trump's America!
Keep reading...
Show less
Post-Racial America
The Washington Post today describes Rep. Steve King as the "Iowa Republican who has made a series of statements embracing white nationalism." This is a polite way of saying he's a racist asshole -- though points for not saying he's "controversial" or "racially tinged" and calling it a day. Even his own party leaders grudgingly conceded he's a big old racist racist and publicly chastised him way back in the distant past of January. Well, he's at it again. What a shocker!
Thursday, King was at a town hall in Charter Oak, Iowa, where he applauded Iowans for their response to recent spring flooding. His bigoted brain thought it best to compare the resiliency of his state's predominately white residents to the mostly black victims of Hurricane Katrina in New Orleans.
KING: We go to a place like New Orleans, and everybody's looking around saying, "Who's going to help me? Who's going to help me?"
That seems a reasonable reaction to the massive losses suffered in one of the deadliest hurricanes in almost a century. But black people are shiftless and refuse to just drown quietly. It's frankly un-American. Helping suffering black people personally irritates King. He was one of 11 jerks in Congress to oppose federal funding for Katrina victims. He wasn't interested unless something had happened to the statue of Old Hickory in Jackson Square.
Keep reading...
Show less
Guns
Great Moments In Gun Stupidity, part 5593 and counting.
Teachers in an Indiana school were shot in the back with plastic pellets by sheriffs' deputies during a January "active shooter drill," according to testimony in a legislative hearing this week. The rubber pellets, a bit bigger than a BB, were fired from an Airsoft pellet gun; at least one teacher reported the things raised welts and drew blood. But come on, it definitely got the point across that during an actual school shooting, people may get shot. That's very educational! The Indianapolis Star has the juicy stinging details:
[The incident] was confirmed by two elementary school teachers in Monticello, who described an exercise in which teachers were asked by local law enforcement to kneel down against a classroom wall before being sprayed across their backs with plastic pellets without warning.

"They told us, 'This is what happens if you just cower and do nothing,'" said one of the two teachers, both of whom asked IndyStar not to be identified out of concern for their jobs. "They shot all of us across our backs. I was hit four times.

"It hurt so bad."
Well look, lady, you're the one who volunteered to be on the front lines of combat by choosing to teach elementary school. Next we suppose you'll complain about having to carry your platoon's M-60 machine gun to the cafeteria. Nobody wants to hump the pig, but it's that or take point, OK?
The Indiana State Teachers Association, the state's teacher union, is asking lawmakers to add language prohibiting such simulated executions of school staff from future training, even though the sheriff's department that helpfully took teachers four at a time into a closet and pretended to blow them away has already promised not to do it anymore.
Keep reading...
Show less
News
OK well just in case he forgot.
Can we just say that when Fox idiot Maria Bartiromo sounds like the sane person in a situation, that is a worrisome situation? That is what happened when Donald Trump -- who's just had a fantastic Infrastructure Week, assuming it is Infrastructure Week, and we always do -- sat down for what was supposed to be an easy breezy "You're the best!"/"No YOU are, Mister President!" interview with his beloved Fox pals.
Instead Maria Bartiromo had to ask the question on everybody's mind, which is WHAT THE FUCK IS WRONG WITH YOU OH MY GOD, or, more clearly, is there a reason you have spent this entire week of your presidency picking a fight with a dead guy, who somehow seems to be winning that fight, because you are literally so stupid and incompetent you LOSE FIGHTS TO DEAD GUYS?
She said it nicer than that, though.
Keep reading...
Show less
Legal
Probably Obama's fault somehow.
Last fall, after Wisconsin voters rejected Gov. Scott Walker's reelection bid and chose Democrat Tony Evers instead, Republicans in the state legislature got very busy doing anything they could to limit the power of the incoming governor and the new Democratic attorney general, Josh Kaul. Hey, voters may have chosen Evers, but that didn't mean Rs had to let Democrats actually govern, now did it? As Republican state House Speaker Robin Vos rather notoriously said at the time, the lege had to act because "We are going to have a very liberal governor who is going to enact policies that are in direct contrast to what many of us believe in." So in a two day "extraordinary session," the Republicans shifted power from the executive branch and gave those powers to the legislature, which conveniently remained in Republican control thanks to gerrymandering. Scott Walker signed the bills and then began his career as an idiot on Twitter.
Yesterday, a Wisconsin judge found the entire lame duck session violated the state constitution, and invalidated the laws it passed. Dane County Circuit Judge Richard Niess said in his decision the Wisconsin constitution is quite specific about when the legislature can meet, and nope, the "extraordinary session" didn't meet the constitutional requirements, so sorry guys, you didn't follow the rules and your laws ARE MOOT.
The Associated Press lawsplains the constitutional neener-neener:
Keep reading...
Show less
Trump
Dirtbag domestic terrorist Cesar A. Sayoc Jr. pleaded guilty Thursday to sending homemade pipebombs to prominent Democrats, including Barack Obama, Hillary Clinton, Joe Biden, Maxine Waters, George Soros, and Robert De Niro. He shed some crocodile tears and probably a few real ones because he's expected to spend the rest of his life in prison for the fortunately unsuccessful attacks.
Mr. Sayoc, 57, paused his explanation and broke into sobs, finally collecting himself and speaking softly just before he pleaded guilty to the attack. "I know these actions were wrong, and I'm extremely sorry," he said.
That's a rather weak sauce apology for trying to blow up dozens of people. Sayoc didn't flush paper towels down someone's toilet, causing it to overflow. He "painstakingly assembled" the bombs and stuffed them with "powder from fireworks, fertilizer, a pool chemical and glass fragments." Sayoc also, for reasons only a "Criminal Minds" unsub could understand, placed a photo in each package of the intended murder victim with a red X marked over the face. This is terrifying, which is probably why they call him a "terrorist."
Keep reading...
Show less
2020 presidential election
A million here, a million there, soon you're talking about real money!
Those wild-eyed socialists at Forbes magazine sure do have a knack for embarrassing "billionaire" Donald Trump. Earlier this year the magazine looked at some of his millions of dollars in real estate sales to untraceable buyers, and of course we all know how much fun it was to point out Trump's net worth is dropping during his presidency, no matter how much the guy grifts. Wednesday, the same reporter who brought us those fun reports, Dan Alexander, dipped into Trump's federal financial reporting documents again to reveal various Trump Organization entities have billed his 2020 reelection effort some $1.3 million -- just since he took office. None of those silly "I'm a really rich guy" or "I'm self funding" lies this time around (though of course they were mostly lies the first time around, too). He may not be getting rich off the presidency, but he'll probably cover at least a few trips to McDonalds.
Since Trump was sworn in, the biggest recipient of Trump 2020 funding -- most of it from the schlubs who answer fundraising emails asking for help building WALL or rounding up Messicans or jailing Hillary Clinton or sending Robert Mueller to Gitmo -- has gone to "Trump Tower Commercial LLC," the holding company through which Big Bother manages his share of Trump Tower in Manhattan. Another $225,000 in rent to Trump Tower Commercial LLC came from the Republican National Committee. So right there, you have the biggest chunk of cash.
Keep reading...
Show less