Newt Gingrich To Speak At Values-Less Voter Summit
News
September 09, 2010 02:17 PM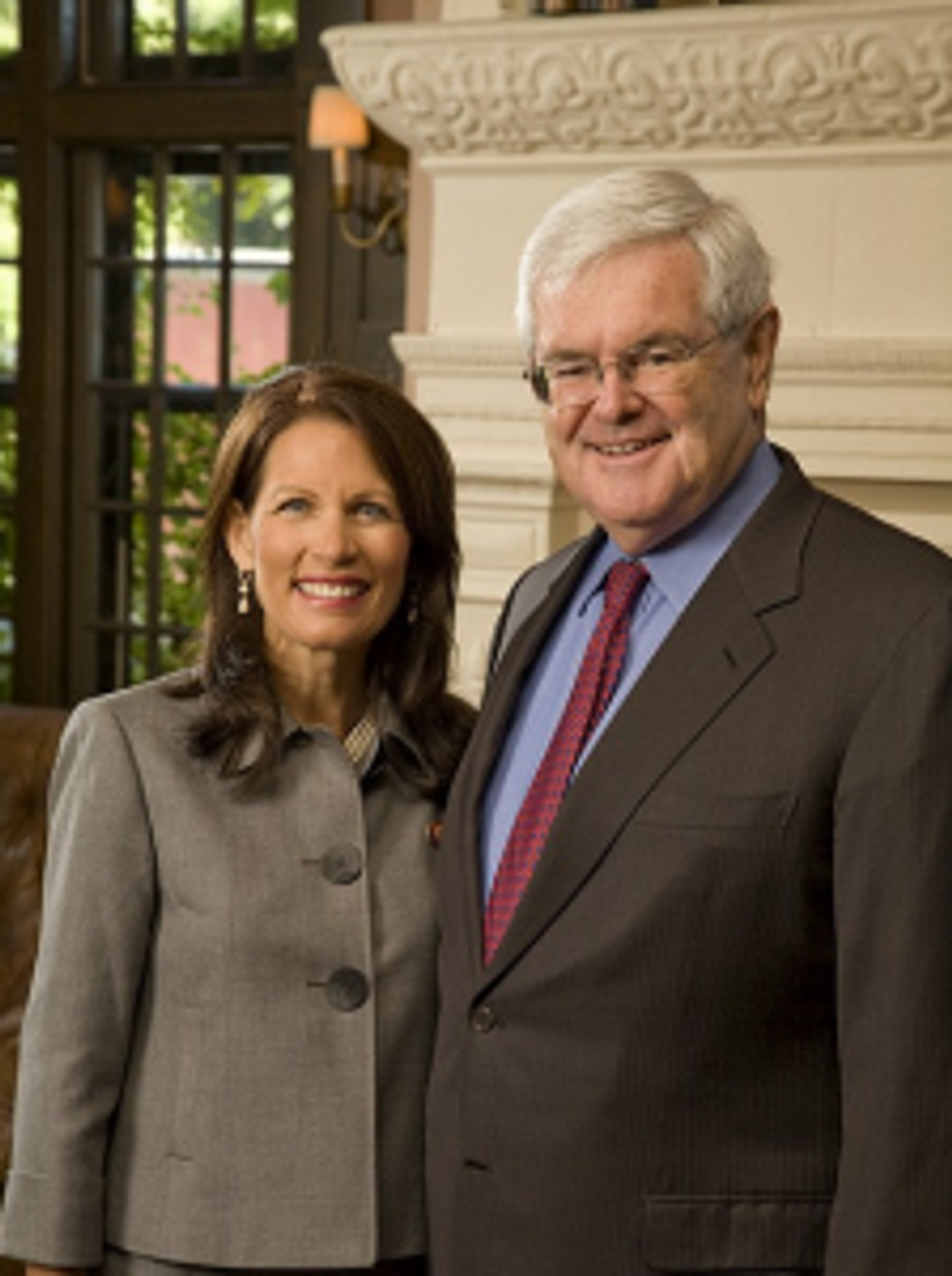 TheValues Voter Summit is nearly upon us! Do you know which plenary sessions you're going to attend? Have you purchased your American-flag Trapper Keeper, good for protecting your notes (and also the sanctity of marriage) from spilled "tea" accidents? And did you hear that the latest speaker added to the roster is thrice-married, twice-divorced, Leave-your-wife-when she's-got-cancer Man Newt Gingrich? Values are subjective things.
---
Gingrich will join all kinds of other wingnuts in Washington for the three-day celebration, including his spiritual sister Michele Bachmann and her spiritual sister, Sarah Palin. Your Wonkette has helpfully matched up some of the starriest all-star names on the Summit speakers' roster with the sins they'll be representing:
Sarah Palin: all of them
Michele Bachmann: vanity, greed
Mittens Romney: dog torture
New Jersey governor Chris Christie: gluttony, orange pride
Former Arkansas governor Mike Huckabee: southern-style gluttony
The Duggar Family: Sex/babies addiction
Iran-Contra weapons guy Oliver North: vacated felonies
Rick Santorum: man-on-dog fantasies
Phyllis Schlafly: witchcraft/being a witch
Cheers actor John "Cliff" Ratzenberger: mediocrity
This is only a partial list of speakers; many more stars will be there, signing books and hosting (death) panels and eating Value Meals. So, what will they be talking about? Oh, stuff like gay marriage and liberty, immigration, culture wars -- the usual. One of the cooler-sounding events, a break-out sesh called "American Apocalypse: When Christians Do Nothing, Secularists Do Everything—the Case for Christian Activism," will raise Important Questions such as:
Why is our country a fiscal and moral mess, teetering on the brink of an apocalypse?
Hmmm, because Values Voters have been running the damned show for decades, ruining everything? Maybe. Ask Gingrich about it -- he's the history buff -- f he's not too busy fucking some new lady who isn't his wife. [Values Voter Summit]