Nikki Haley First Non-White Governor of South Carolina to Also Be White
News
August 03, 2011 03:43 PM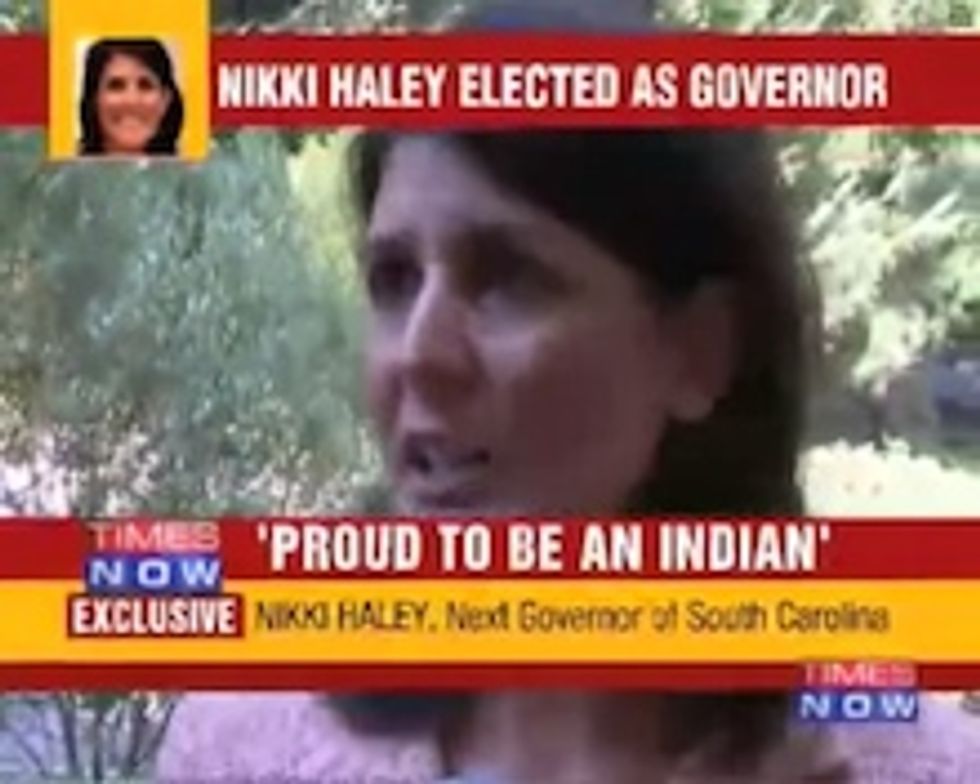 Here is what most people know about Indian American governor Nikki Haley: she is the only human on Earth rumored to everhave sex with a political blogger, and she is the only minority female human on Earth ever to be the unfortunate ruler of South Carolina. What is a lesser-known fact about Haley is that she is also a white human! True story! Acccording to the box she checked on her voter registration card, Nimrata Nikki Randhawa Haley is a not-minority white person. Is it just because non-white people are not allowed to vote in the South? No, it is because Nikki Haley acts white and loves her white state of mind and voting like a white person. She is so white, in fact, that she responded to a request by the NAACP to finally get rid of the dumb, racist Confederate flag in front of the Statehouse with a very white-persony, "nah."
---
From the Columbia Free-Times:
In the wake of a call from the president of the NAACP for Gov. Nikki Haley — as the state's first minority governor — to work toward removing the Confederate flag from State House grounds, a copy of Haley's voter registration card obtained by Free Times reveals that the governor self-identifies as white.

In comments that have reverberated throughout the national media, NAACP President Benjamin Todd Jealous said that Haley, "South Carolina's first governor of color," should ask herself, "What would Gandhi do?" in relation to the flag.

The daughter of Sikh immigrants from India, Haley downplayed her race during her come-from-behind campaign for governor in the 2010 elections; however, the national media has often played up her Indian-American heritage.

While the governor self-identifies as white, her sister self-identifies as Asian on her voter registration card, according to an official at the Lexington County Election Commission.
Very interesting that Nikki's parents managed to have one white and one non-white child. We look forward to seeing what sort of "one blogger, one human" combination comes out of her next affair. [Free-Times]