No, Employees, McDonalds Will Not Be Paying You Overtime To Serve Their Garbage On Christmas
News
December 18, 2012 01:30 PM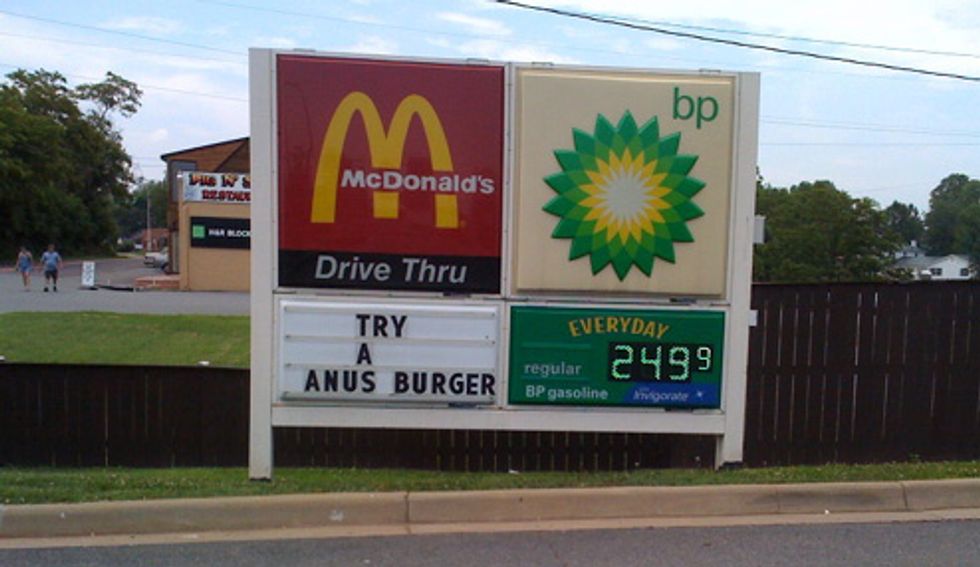 Remember our friend Tyree Johnson, the McDonald's employee who isstill earning minimum wage after 20 years of service? Well damn if the corporate overlords haven't found another way to screw him and his. We thought they might be out of ideas for the year, but no, they are not, because they are going to try to squeeze just a little bit more out of Tyree by keeping the store open on Christmas day and not paying overtime.
---
"Starting with Thanksgiving, ensure your restaurants are open throughout the holidays," reads the Nov. 8 memo from McDonald's USA Chief Operating Officer Jim Johannesen. "Our largest holiday opportunity as a system is Christmas Day. Last year, [company-operated] restaurants that opened on Christmas averaged $5,500 in sales."

In a second memo, dated Dec. 12, Mr. Johannesen pegged average sales for company-owned restaurants, which compose about 10% of its system, at "more than $6,000" this Thanksgiving. People close to the company said that about 6,000 more locations opened their doors this Thanksgiving than did last year. Presuming their sales were on par with company-owned stores, that's about $36 million in additional sales…Franchisees opening on Thanksgiving accounted for almost one percentage point of the company's 2.5% U.S. same-store sales growth in November.
See, this is why your Wonkette is not in the C-Suite. First of all, we would feel like an asshole saying the word "C-Suite. And also, your Wonkette would decide that the $36,000,000 is nice and all, but it would be EVEN NICER to let our employees take the day off on Thanksgiving and/or Christmas.
[A McDonald spokesperson] said she can't speak for franchisees, but "when our company-owned restaurants are open on the holidays, the staff voluntarily sign up to work. There is no regular overtime pay."
When we were a kid, the grocery down the street was unionized. It may have been an Alpha-Beta (remember those?), not entirely sure, but the point is that these unionized employees would get TRIPLE TIME if "asked" to work on Christmas or Thanksgiving. Thankfully, those commie union thugs have not gotten their hands on McDonald's workers, which is lucky for them and their freedom.
We will leave you with an appropriate They Might Be Giants song to listen to for 48 seconds as you compose your thoughtful comments.