Nothing Fun Allowed At Obama's Stadium Show
News
August 15, 2008 05:13 PM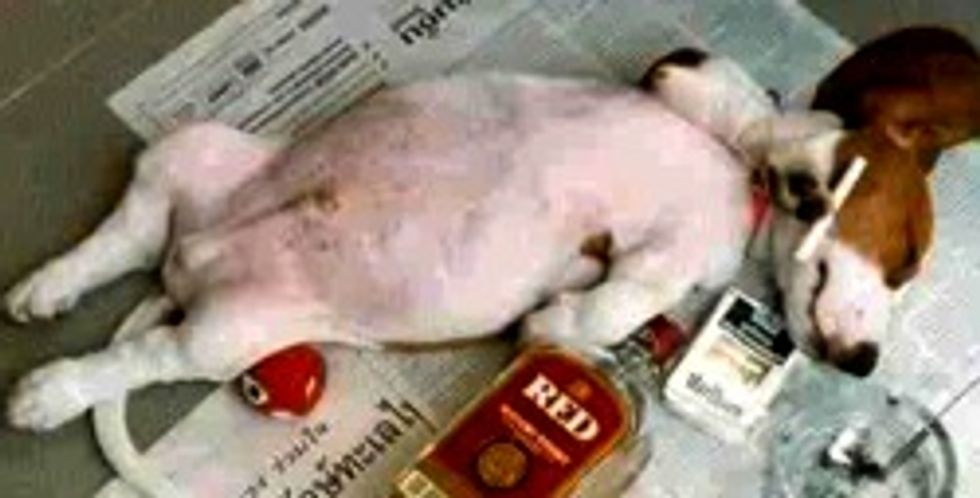 Good news, Obamatards with tickets to Barack Obama & the Decemberists' big concert at Mile High Stadium: You are encouraged to go through 10 miles of security lines and enter the INVESCO outdoor FEMA detainment camp at1 p.m., a half day before Obama will speak. Also, you can't bring booze. Also, there will be no booze for sale. Hope sucks. Read the whole terrifying list of fun weapons and drugs and animals you CANNOT bring to the greatest football game on Earth, after the jump.
---
• Outside food and beverage of any kind, including alcoholic beverages, coolers and bottled water
• Umbrellas (in case of inclement weather, the public is encouraged to bring raincoats or ponchos)
• Large bags, suitcases or backpacks
• Noisemakers, air horns, whistles, cowbells, horns, bull horns or other voice enhancement devices.
• Signs, banners, flags or any other items that would either obstruct the view of a patron or serve as a security risk
• Any and all unauthorized merchandise, including unapproved pamphlets, handouts, advertisements, etc.
• Knives of any size, razor blades or sharp and/or pointed objects like scissors, knitting needles, etc.
• Mace/pepper spray or aerosol containers
• Fireworks
• Weapons of any kind, including toy weapons, or any article that might be used as a weapon and/or compromise public safety as well as canes, chains, sticks of any length (non-medical use canes
• Screwdrivers or Leatherman brand or similar tools
• Dangerous or hazardous items or materials including chemical, biological, radiological, etc.
• Animals (except service dogs & guide dogs)
• Folding chairs
• Laser devices
• Tripods
• Bikes, inline skates, skateboards, scooters, shoes with wheels
• Illegal drugs and any other illegal substances
• Frisbees or inflated balls of any kind
Goddamn. And Wonkette just shelled out a LOT of money so that your editors could have "shoes with wheels." Also, how will St. Barack of Obama heal our farm animals if we have to leave them back at the hotel, watching porn in the bathtub?
Oh and WTF why does Barack hate white children? "INVESCO Field at Mile High policy for this event prohibits strollers or baby seats from being taken into the stands or left in section entrances."