Nut Who Proved Barack Obama's An Alien Also Shot, Killed Two Bigfoot Creatures In Texas, 32 Years Ago
News
January 08, 2009 03:07 PM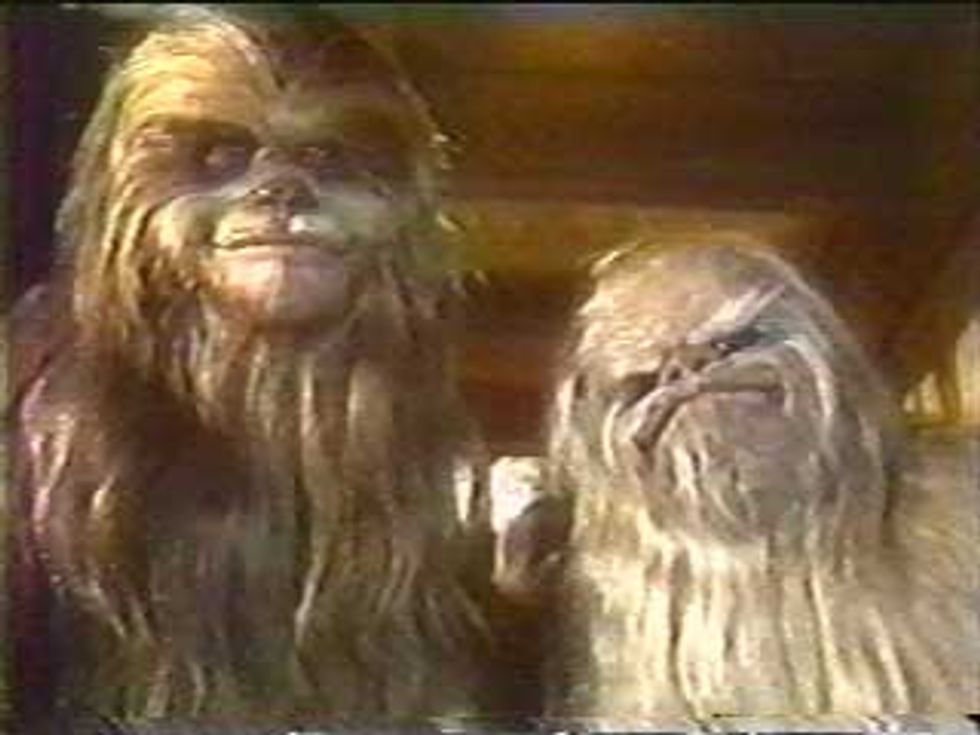 Is it possible that the fringe nutcase world of Bigfoot and Space Monsters is also the fringe nutcase world of those people out to prove half-Muslin Kenyan Taliban Barack Hussein Obama is an illegal alien? A shocking new development suggests that some Texas redneck who used to call the Art Bell radio show and claim he shot a couple ofBigfoot Monsters may also be some Internet radio wingnut who will one day show the world his ROCK SOLID PROOF that your new president is actually an Indonesian wetback or whatever.
---
First, hit play on this thing and just let it go in the background:
One thing you may notice, if you've listened to the Coast to Coast AM radio program late at night while driving across the desert for no reason, is that it's not spooky or entertaining at all in the daylight, sitting at your desk. It is just some delusional rednecks on a scratchy phone line, and Art Bell sounds as bored as a traffic-school instructor.
The other thing you may notice is, WTF THE DUDE IS CALLED "BUGS" AND HIS FRIENDS ARE CALLED "BIRD DOG" AND "HIM."
Anyway, somebody on the Internet somewhere decided that the Bigfoot-murderer "BUGS" is actually "Ed Hale," who talks over his Internet connection about the sinister half-muslin "Barry Sotero," the secret spiderman identity of Barack Obama, and the secret Kenyan divorce which makes this so-called Obama actually a space alien.
Bigfoot: The Bugs Texas Bigfoot Carcasses [Some Website]
Be Careful Who You Put Your Hope In [Regulator]