Obama Fights Terrorism In Polo Shirts
News
January 04, 2010 12:04 PM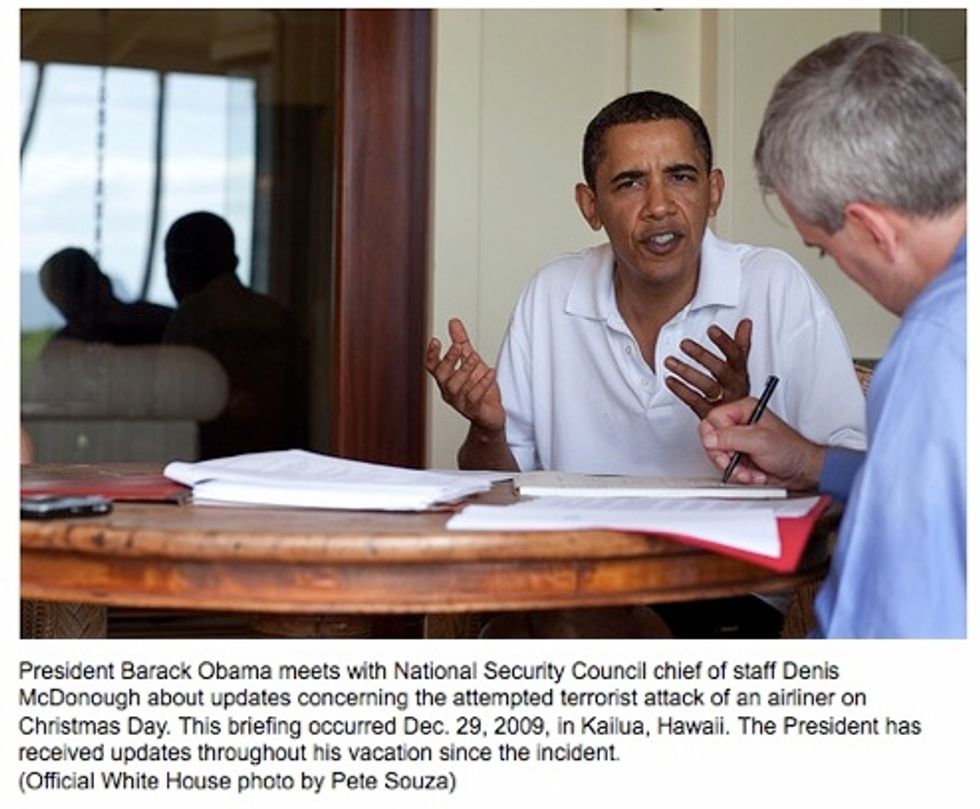 This is what the president does, when he is on vacation in the foreign getaway spot of Hawaii: he wears polo shirts, and he has Serious Meetings with advisers about airborne underwear-bombers.
---
Nothing the Enemy fears more than a navy blue polo shirt, or, as it's known in Arabic, "Satan's waffle-weave pique burqa of decadence."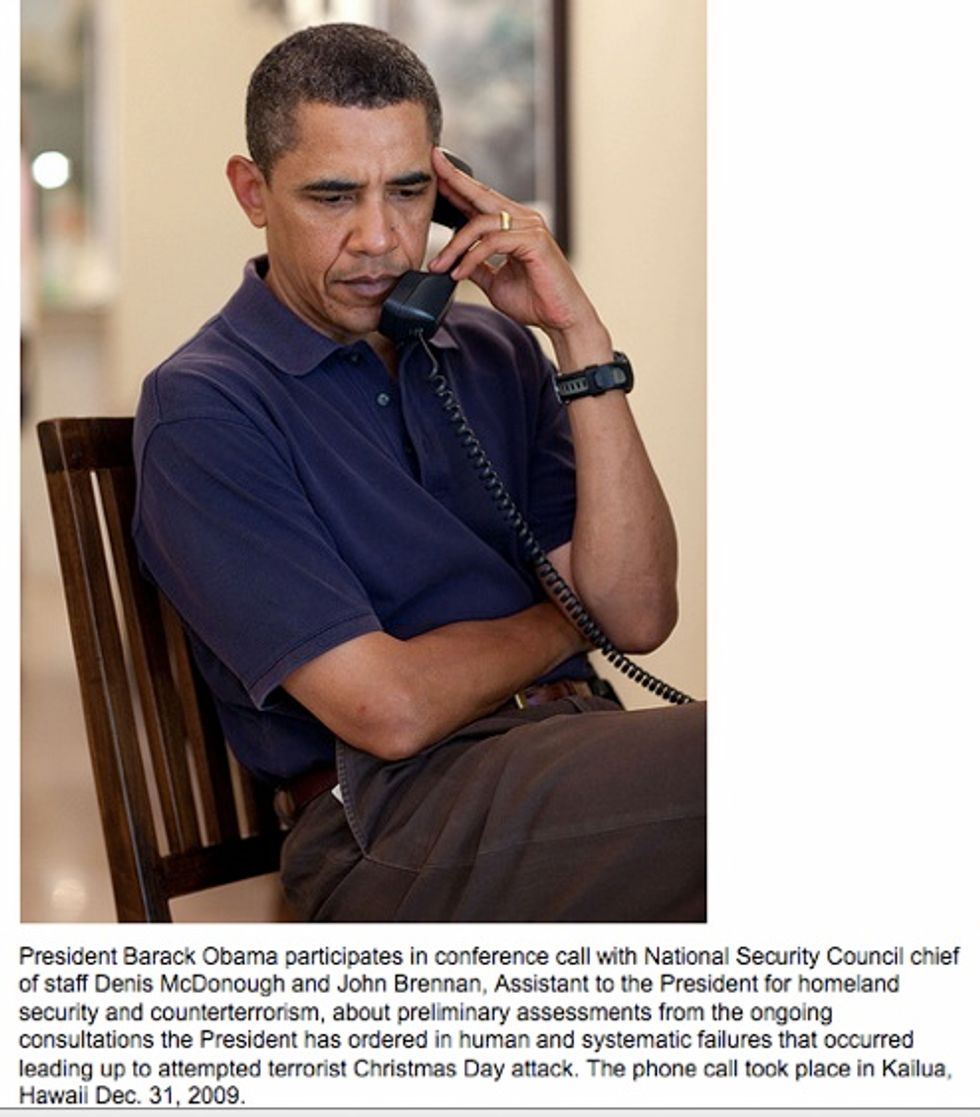 Conference calls and polo shirts. Who the fuck does this guy work for, IBM?