Obama Transition Team Reports That Obama Transition Team Did Nothing Wrong
News
December 23, 2008 05:09 PM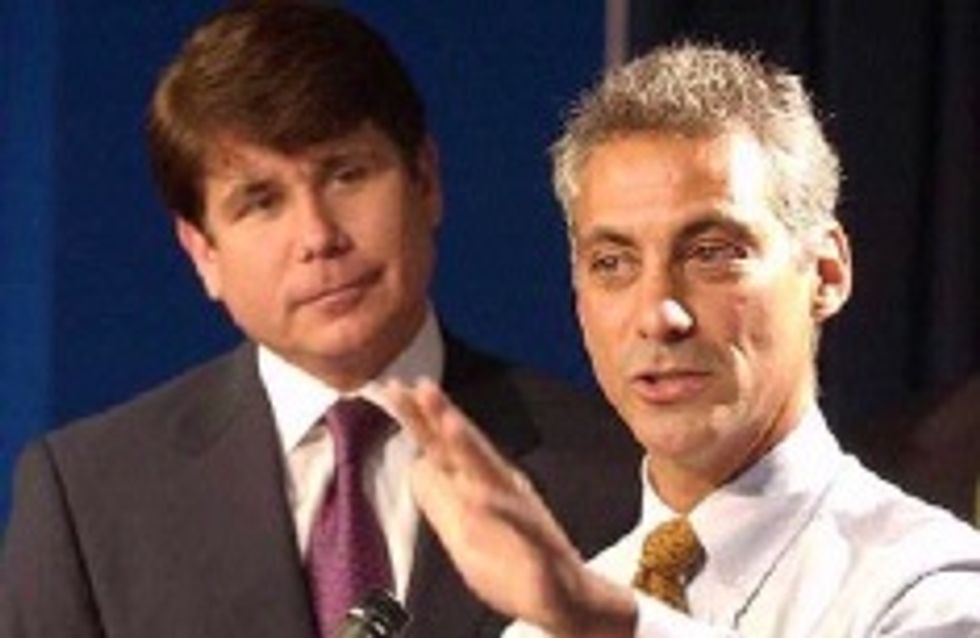 The Obama camp's internal investigation report about its contact with Blaggy's office regarding the "fuckin' valuable" Senate seat "thing" has beenreleased. Written by Obama's fancy lawyer, Greg Craig, the report comes in at a brisk 4.5 pages. No one on the Obama team, according to the Obama team report, ever discussed any sort of quid pro quo with Blaggy.
---
Rahm Emanuel talked to Blaggy "once or twice," to pass on some of Obama's preferences, and to chief of staff John Harris four times. Valerie Jarrett talked to some of these clowns but stopped eventually, because who wants to talk to clowns. David Axelrod had no conversations. And that time he was on teevee saying that Obama had been in touch with the governor regarding the Senate seat? Well, he was high or something.
Unlike the FBI crew that pulled in Blaggy, Greg Craig is not a very comical writer of official reports. This is the only vaguely amusing thing in the report:
Ms. Jarrett recalls that [Illinois SEIU head Tom] Balanoff also told her that the Governor had raised with him the question of whether the Governor might be considered as a possible candidate to head up the Department of Health and Human Services in the new administration. Mr. Balanoff told Ms. Jarrett that he told the Governor that it would never happen. Jarrett concurred.
Ha ha, because he sucks.
Transition Team Releases Review Of Contacts [Change.gov]