Obama Will End Irony, Funny Jokes
News
January 16, 2009 12:41 PM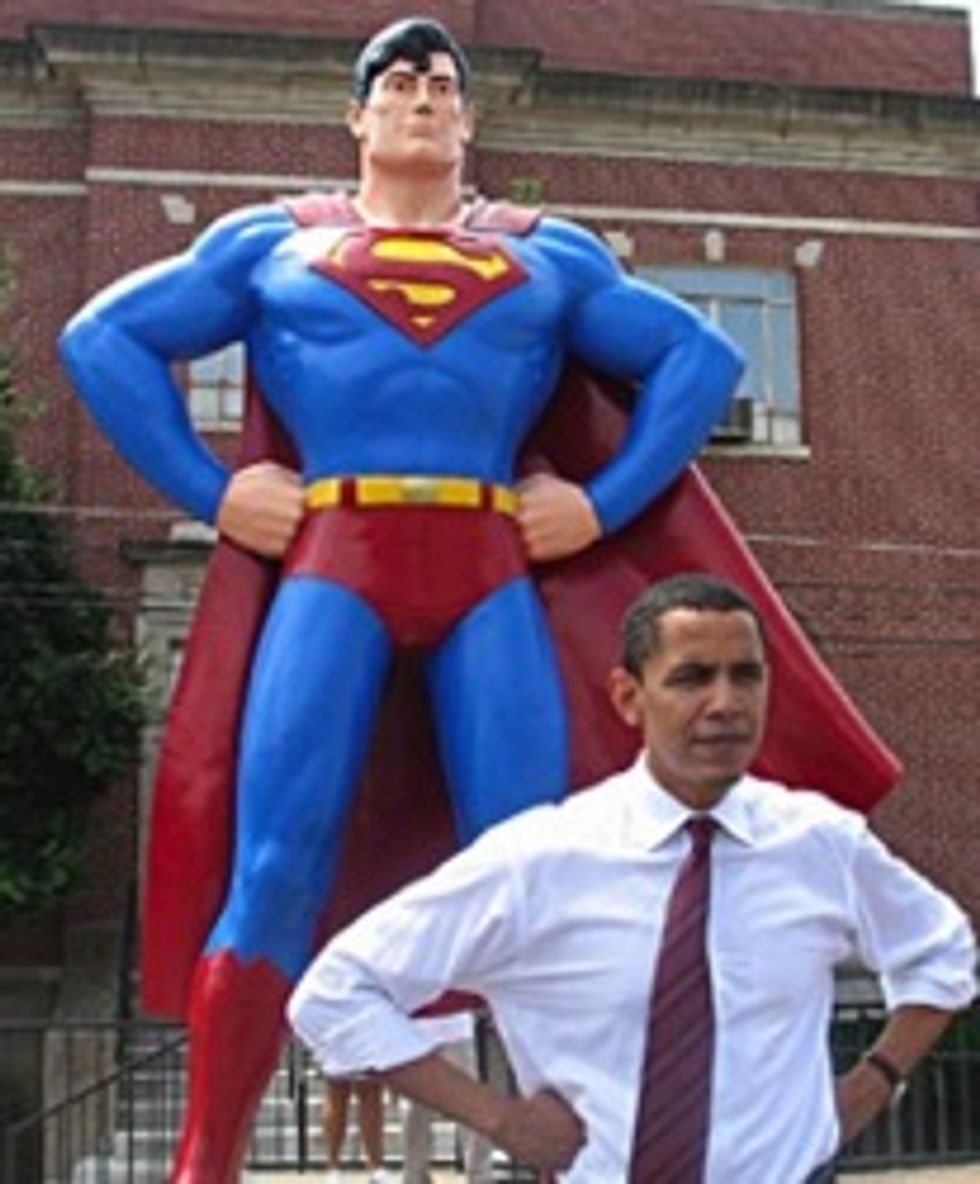 Back before the Republican party expelled all of its passable writers, conservatives liked Kathleen Parker. Now she has come over to the Dark Side and been expelled from theNational Review, forever, so she wanders the wilderness in rags and swaddling cloths, lamenting the loss of her soul and shaking her chains like Jacob Marley. Today she has a little column in the liberal Washington Post about how Barack Obama is going to force the nation, at gunpoint, into being very earnest. It is fairly amusing.
---
Snark is cheap and bad for you. But then, so are hot dogs. I still want one now and then.

[...] Meanwhile, the Obamas plan to spend Monday volunteering in their new community. What about you? Not sure where to go? No worries. At USAService.org, the Renew America Together Web site, you can type in your ZIP code and find (or host) an event nearby.

Eager to be a Good American, I typed in my code and found a plethora of opportunities -- from Social Action Boot Camp to litter cleanup, to keeping vigil at the Chinese Embassy "to protest the killing, rape, torture, and displacement of civilians in the Darfur region of Sudan." Fun!
David Denby will now add Kathleen Parker to his list of people he curses silently whenever he's on the john.
Importance of Being Earnest [Washington Post]