Obama Wins First in the Nation New Hampshire Pre-Primary
News
January 10, 2012 08:42 AM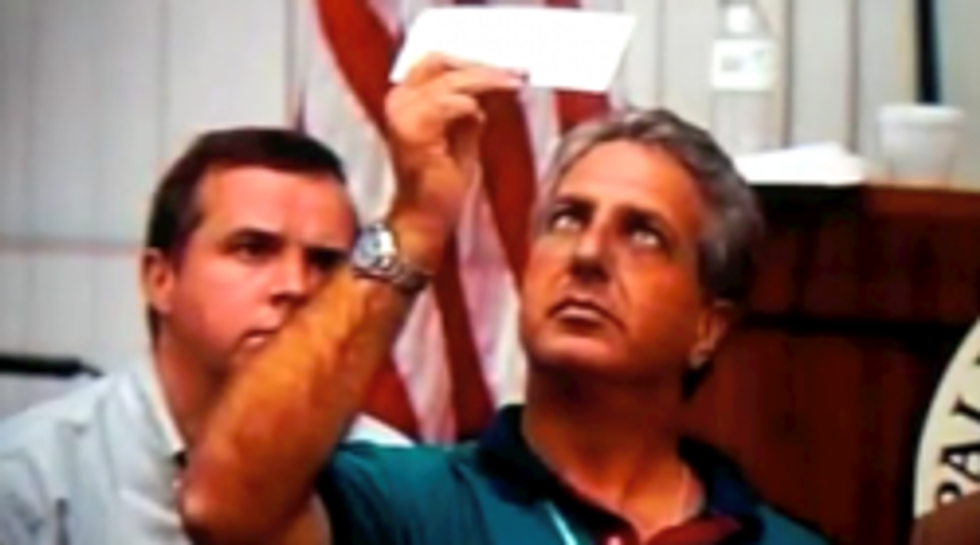 NEW YORK—It's Republican primary day in New Hampshire, and the nine registered voters of the tiny northern hamlet of Dixville Notch—who in their quadrennial tradition head to the polls just moments after midnight on election days so as to ensure the morning news shows have at least a few meaningless tea leaves to read off their teleprompters—havehanded a resounding early victory to... President Obama! In what is widely regarded as a statistically precise sample of national voter sentiment, the President secured a resounding one-third of support in a crowded field, leap-frogging Republican rivals Mitt Romney and Jon Huntsman, both of whom who were tied for second with a mere 22% of the vote. Newt Gingrich and Ron Paul each secured a single vote apiece, while projections indicate that nobody will ever cast another vote for Rick Perry.
---
Elsewhere across the state, last-minute undecided voters are giving Newt Gingrich a second look after his flagging campaign received a big boost yesterday: the high-profile endorsement of renowned snowmobiler and former 1/2-term First Gentlemen of Alaska Todd Palin. This is the second big shot in the arm the Gingrich campaign has enjoyed in as many days, with the coveted Palin endorsement following closely on the heels of a $5 million cash infusion from union-basher, rather corrupt casino magnate and notorious dirtbag Sheldon Adelson. Gingrich has already pledged $3.5 million of that money on a South Carolina ad-buy targeting Mitt Romney's predatory capitalism, a state where Romney has already flooded the cheap airwaves with $2+ million.
Gingrich has already produced what amounts to the Thin Red Line of campaign advertisements, a mammoth thirty-minute hit piece on Romney's time at Bain Capital. The trailer is here—and, it's kind of good? And if nothing else it's certainly well-timed, seeing as there appears to be nothing that campaign watchers are more interested in talking about today than yesterday's disastrous "I like firing people!" RomneyGaffe[TM]. The Romney camp was quick to qualify this remark as having been taken out of context, which: oh cry us a river. Because John Kerry voted for it before he voted against it, as James Fallows reminds us today.