Oh Good, Now All The People Want To Put The Tiny Brown Babies In Baby Jail
News
August 28, 2014 11:02 AM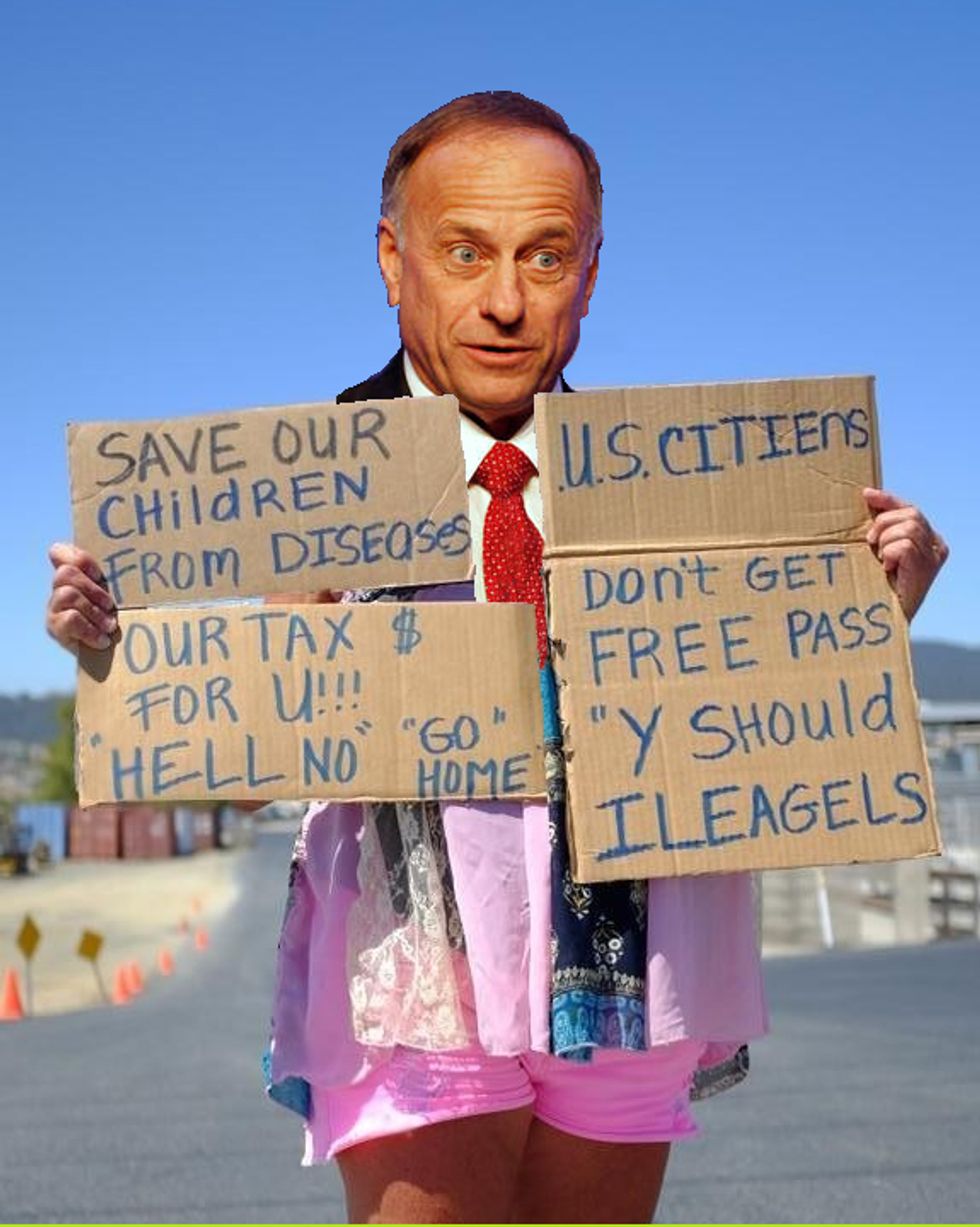 File this under No One Could Have Predicted: While members of Congress are on summer vacation, holding town halls so they can pretend to give a damn about what their constituents have to say, it seems some of those constituents are a tad miffed about this whole BORDER CRISIS!!!!! situation and what exactly Congress plans to do about that.
---
It has been a question heard repeatedly by lawmakers this month in "town hall" district meetings punctuated - and sometimes dominated - by concerns and angry outbursts over immigration policy and the crisis caused by a flood of child migrants at the southwestern border in recent months.

Those summer town halls have provided lawmakers a first-hand glimpse of growing discontent among Americans over U.S. immigration policy. Seventy percent of Americans - including 86 percent of Republicans - believe undocumented immigrants threaten traditional U.S. beliefs and customs, according to a Reuters/Ipsos poll conducted in mid-July.
It sure is hard to imagine how Americans got the idea that all those undocumented immigrants posed a threat to 'Merica. Hmmm ... maybe it has something to do with all of the chest-beating and saber-rattling and fear-mongering and pants-crapping, primarily by conservatives, warning Americans to Be Afraid, Be VERY Afraid of, Teh Illegals.
Wavy lines! Wavy lines! (We just flashbacked at you.) Remember all these Ooooh Scary warnings that maybe have contributed to the "growing discontent" about how Congress is letting all these un-Americans sneak into our country to destroy us from the inside?
Geez, no wonder Americans are now getting all shouty at their congresspersons because they are freaked the eff out that we are all going to die, like, yesterday, if Congress does not do ... um ... a thing.
The anger and frustration expressed in the town halls suggests there will be a fierce debate when U.S. lawmakers return to Washington on Sept. 8 and take up proposals to address a flood of child migrants crossing the southwestern U.S. border.
And hoo boy howdy, we sure can't wait for that debate, when Congress will argue with itself about whether we should build a real big wall, declare war, impeach Obama, or just ship those scary brown Messican and/or Hamasian kids -- first class, of course -- back to whatever not-America they came from, so they can be killed as soon as they return because that really is the most America Fuck Yeah! patriotic thing to do.
[Reuters]