Ohio Golden Boy Josh Mandel Pretends Nice Words About His Opponent Are For Him
News
October 21, 2014 09:47 AM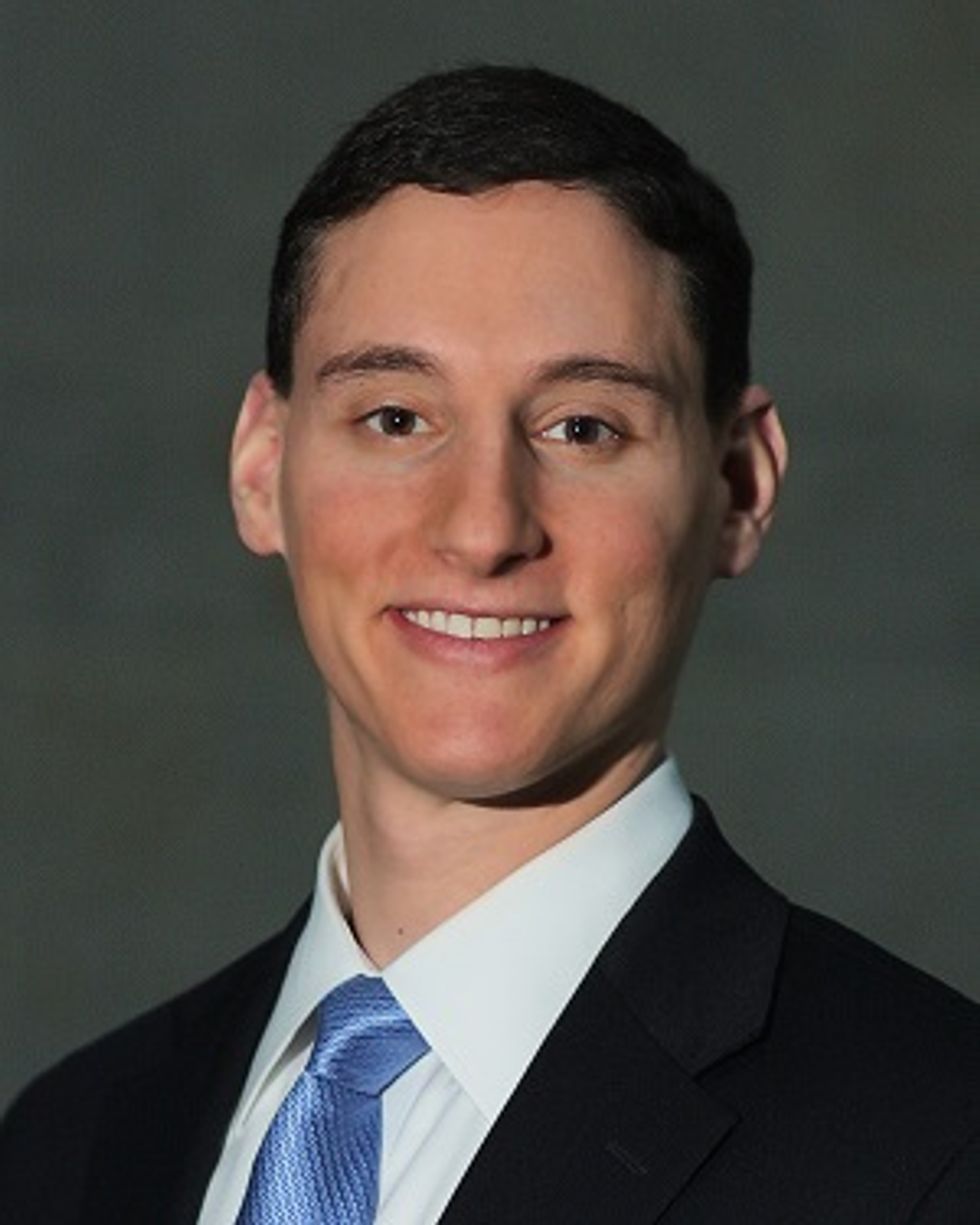 We assumed we had seen the last of Josh Mandel, Boy Treasurer of Ohio, back in 2012 when he lost a Senate election to rumpled Shar-Pei Sherrod Brown. But apparently Mandel has been running for re-election for treasurer this year, against a Democratic state representative named Connie Pillich. For a guy who has consistently held a decent lead in the polls for the entire campaign, Mandel sure seems hard up for compliments to use in his ads.
---
Over the weekend, several Ohio media outlets, particularly Columbus TV station WBNS, flagged an ad from the Mandel campaign that touted the Cleveland Plain Dealer's observations that the Boy Treasurer has, during his tenure, hired "competent staff" and kept the state's finances "safe and in order." Which does not seem like such high praise to us, as keeping a state's finances in good order is pretty much the only line in your average state treasurer's job description.
But the kicker? The Plain Dealer editorial from which Mandel's campaign pulled those quotes actually endorsed Pillich. Here for your contextual edification are the two paragraphs surrounding the quotes.
The Ohio Treasurer's Office has often served as a way station for political up-and-comers -- despite the fact it is the state's all-important tax collection and investment arm.

Certainly, Treasurer Josh Mandel, 37, has treated it that way. Thanks largely to a competent staff, he's also kept the state's coffers safe and in order despite his unrelenting penchant for fundraising and campaigning. But where Mandel has struggled is containing his ambition and safeguarding his own integrity.
Josh, bubbeleh, we know you are a politician, but didn't your mother, whom you respect so greatly, teach you that lying is wrong?
The editorial goes on to rake Mandel over the coals for a couple of ethical lapses and general arrogance during his time in office, then touts Pillich's bona fides before concluding "she won't make a mockery of the honor and privilege of being elected to statewide office."
Ouch. Someone get Mandel some Bactine, because he just got BURNT.
Of course, maybe it's not that Mandel is hard up for compliments. Maybe he's just lazy. Maybe he's been distracted studying for his Bar Mitzvah. Or maybe he's just so arrogant he figures he can do whatever he wants and still maintain his lead in the polls (anywhere from 6 to 11 points depending on the source). Heck, he's campaigning this week with wingnut Judson Phillips, provided Phillips can stop quaking in fear at the thought of penis wedding cakes long enough to crawl out of his bunker.
Much as we will miss Josh Mandel –- oh hell, who are we kidding? We had forgotten all about him until today. Ohio, vote Pillich! Both can do the job, but only she can do the job without being a total asshole.
[YouTube]