Old Handsome Joe Biden Will Take All Of Your Communion And You Will Like It
News
March 19, 2013 12:15 PM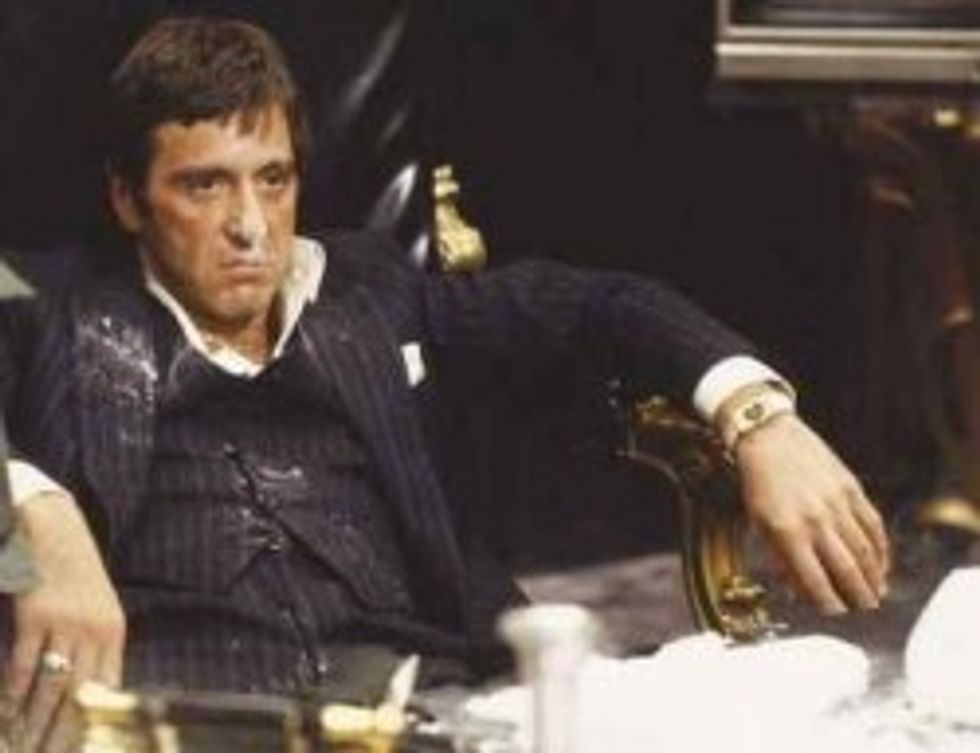 Our Biden-sense, our Biden-signal, our keen nose for all things Biden - all of these things caught wind of someone talking smack about Old Handsome Joe. Haven't we made it clear enough to the universe that Old Handsome Joe can doanythinghewants because he is a motherfucking gangster? The Catholic Church, or at least the whiny parts of it, do not seem to agree with Joe's immutable awesomeness, and have sought to godsplain that Joe can't take communion because blah blah blah:
---
Rep. Nancy Pelosi (D-Calif.), New Mexico Gov. Susana Martinez (R) and Georgetown University President John DeGioia will join Biden, attending his first papal installation, during the two-hour Mass in St. Peter's Square. But it's Biden and Pelosi, both Catholics with liberal positions on abortion rights and contraception, who have set off a flurry of criticism in anti-abortion media and among anti-abortion Catholics.

"Vice President Biden and Nancy Pelosi should certainly not receive Communion, either at the papal installation or anywhere else. Communion means 'union,' and they are not in union with the Church on the most fundamental moral issue of the right to life," said the Rev. Frank Pavone, founder of Priests for Life, a U.S.-based Catholic anti-abortion organization. "Should they receive at this ceremony, there will be a public uproar, and rightly so."
Oh shut UP, Reverend Frank Pavone, you fucking baby. This is JOE BIDEN we are talking about. Joe Biden OWNS your communion. Joe Biden can believe anything he wants, and he will still take communion LIKE A BOSS. Now that you've challenged Joe Biden's right to take communion, he's going to walk into that church, bust his way to the front of the communion line, flip that tray in the air, eat a host as it comes down, and let the rest clatter to the ground as he walks away. Now that you've challenged Joe Biden's right to take communion, he's going to steal into the sanctuary like a ninja, take ALL the hosts, and then do it up Tony Montana styleee. He'll head back to his desk at the White House, cover the whole desk with hosts, and shove them into his mouth as fast as he can. DON'T FUCKING CROSS BIDEN.
Some churchy people aren't stupid enough to think they can deny Joe Biden anything, and have wisely agreed to give him what he wants:
But Cardinal Donald Wuerl of Washington, part of the conclave that elected Francis, has said he would offer Pelosi communion despite her views on abortion because he didn't believe communion should be used as a weapon. "We never -– the Church just didn't use Communion this way. It wasn't a part of the way we do things, and it wasn't a way we convinced Catholic politicians to appropriate the faith and live it and apply it; the challenge has always been to convince people," Wuerl said in a 2010 interview. His position would logically extend to Biden. The vice president's bishop, Francis Malooly of Wilmington, Del., has also said he would not deny communion to Biden.
Cardinal Donald Wuerl and Bishop Francis Malooly, you are wise men. Joe Biden will let you live...this time.
[HuffPo]