OMG BARRY HURT HIS HIP!
News
July 28, 2008 12:29 PM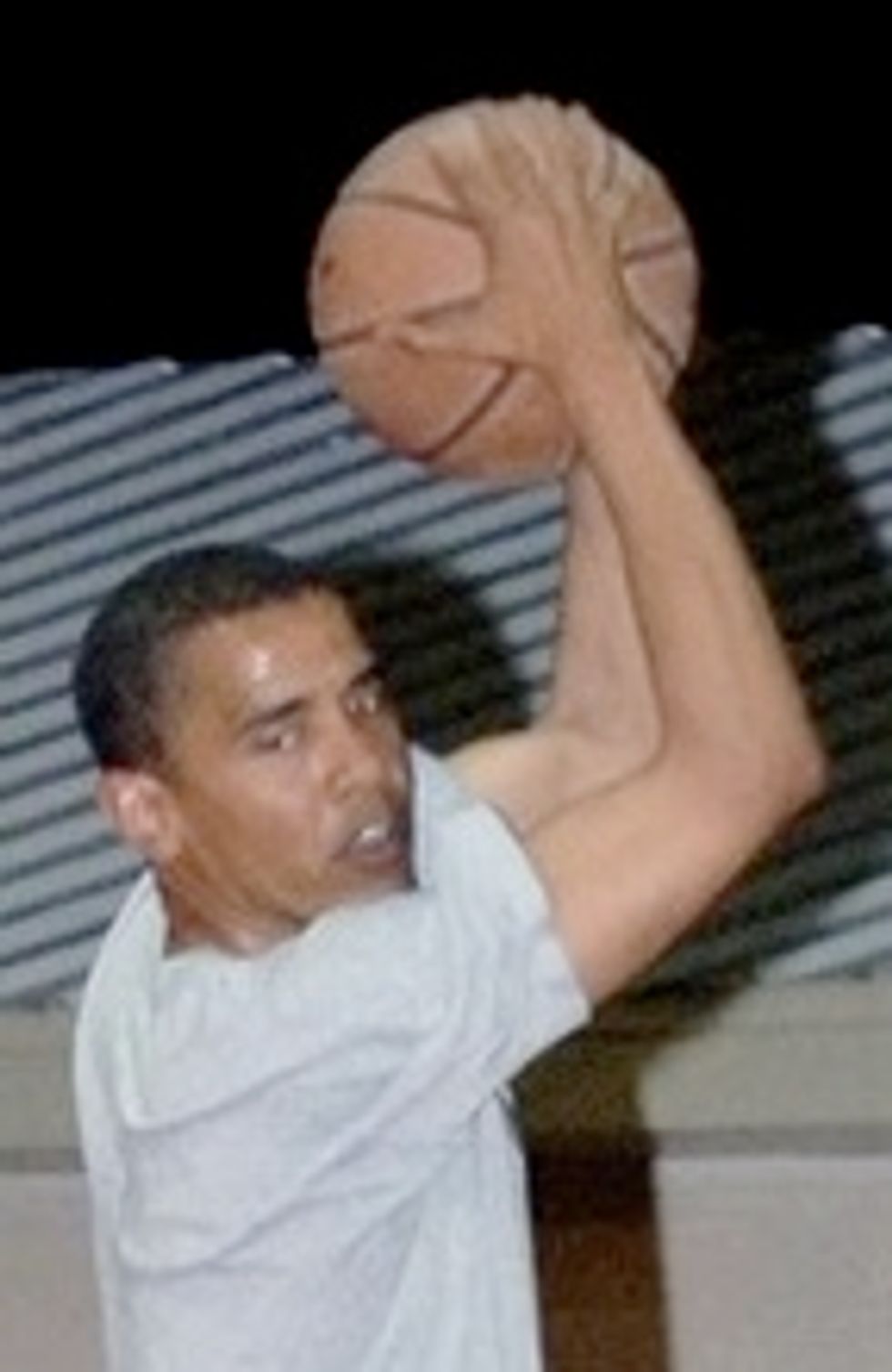 Sweet Jesus, the news is some kind of slow today. So here's your latest installment in our Presidential Candidate Physique Watch: Barack Obama has a sore hip from playing basketball in foreign lands! He went to the doctor in Chicago and got an X-ray. Is Obama some sort of secret old person?
---
He apparently told a pool reporter "it's all good" after his doctor's visit, so his hip isn't broken or anything. This is literally the most exciting news we have read in four hours.
Obama sees doctor for sore hip [Political Ticker]