Paul Begala's Witchcraft Tiger Familiar Spotted At Stetson's
News
February 06, 2009 10:47 AM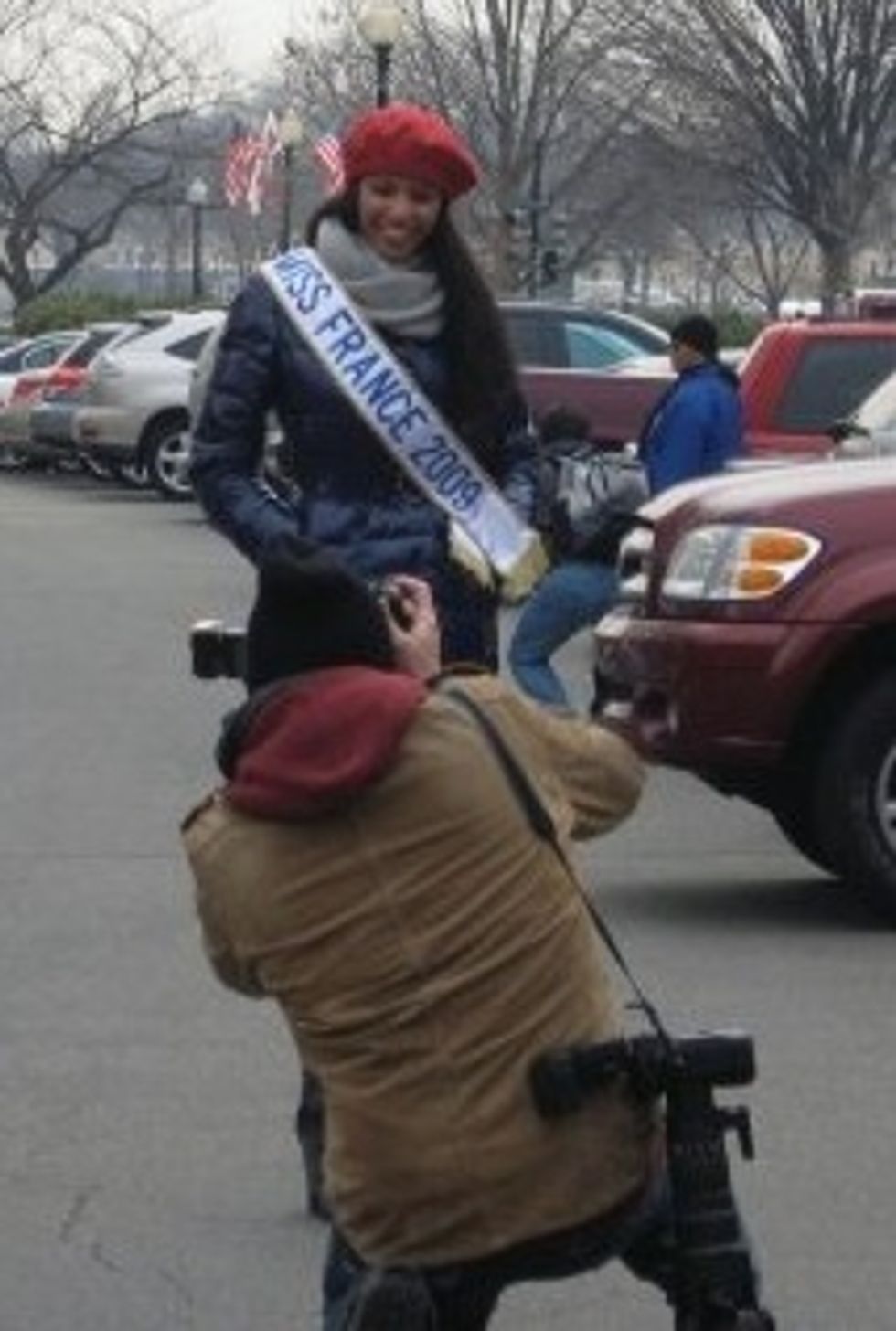 Man, the inauguration, remember that? All sorts of famous people went to Washington D.C. to see the most famous celebrity of all, Michelle Obama. Wonkette readers spotted such elusive figures as "Paul Bengala," a rare tiger-pundit hybrid, as well as "Matt Laurer," aretired wrestler and morning talk show host. You also saw legitimate celebrities such as Tom Brokaw, Kurtis Blow, and Miss France. Most importantly, Kev-O-Tron and SayItWithWookies got to hang out with each other in "real life," which is just adorable. Details after the jump.
---
Have you left your basement recently and seen somebody sort of famous, preferably a person kind of related to politics? Send your reports to tips@wonkette.com with the subject line "Wonk'd."
kurtis blow was in my bleacher section, he nearly got kicked out for not having a ticket but then i think somebody gave up theirs for him. i should have brought a copy of my sadsack demo to the inaugural parade for just such a contingency.
Spotted Paul Bengala at Stetsons Monday night surrounded by a throng of admirers...except not so much. Also, wtf was he doing at Stetsons? Does he know that's not on the Hill?
I rode my bike around town on MLK Jr. Day, simulated the parade I would never see, took some photos for tourists who asked if I would be standing close to the Capitol during Inauguration (I said hells no, he is going to be interrupting my commute for the next 4-8 years anyway) and the only celeb I saw in the sea of hawked Obamajunk was Miss France. I had to google her later because she didn't look like a Miss France even when she put on the sash.
Saw Tom Brokaw in an incredibly snazzy three piece suit at Le Pain Quotidien in Georgetown on Monday. Having breakfast/coffee with his wife.
The Monday night before the inauguration Kev-O-Tron and his friends were strolling around Georgetown drinking and riding in police cars (I actually got a ride from a cop from Tenleytown into Georgetown so that we could go drinking). I don't know what streets this was on as every street in that town has some weird patriotic name but as we approached an intersection around the corner came Matt Laurer! He had his wife and kids (adorable) with him. They all looked very sharp. He gave us this look like "Hi, I'm teevee's Matt Laurer! Look at me and bask in the awesomness of my shaved head but DO NOT TALK TO ME!" ... I got to meet SayItWithWookies while in Richmond and he's a cool dude. Kudos wonkette for making that happen.