What We'd Prefer Is A Profit-Minded Corporate Actuary
News
August 31, 2009 11:15 AM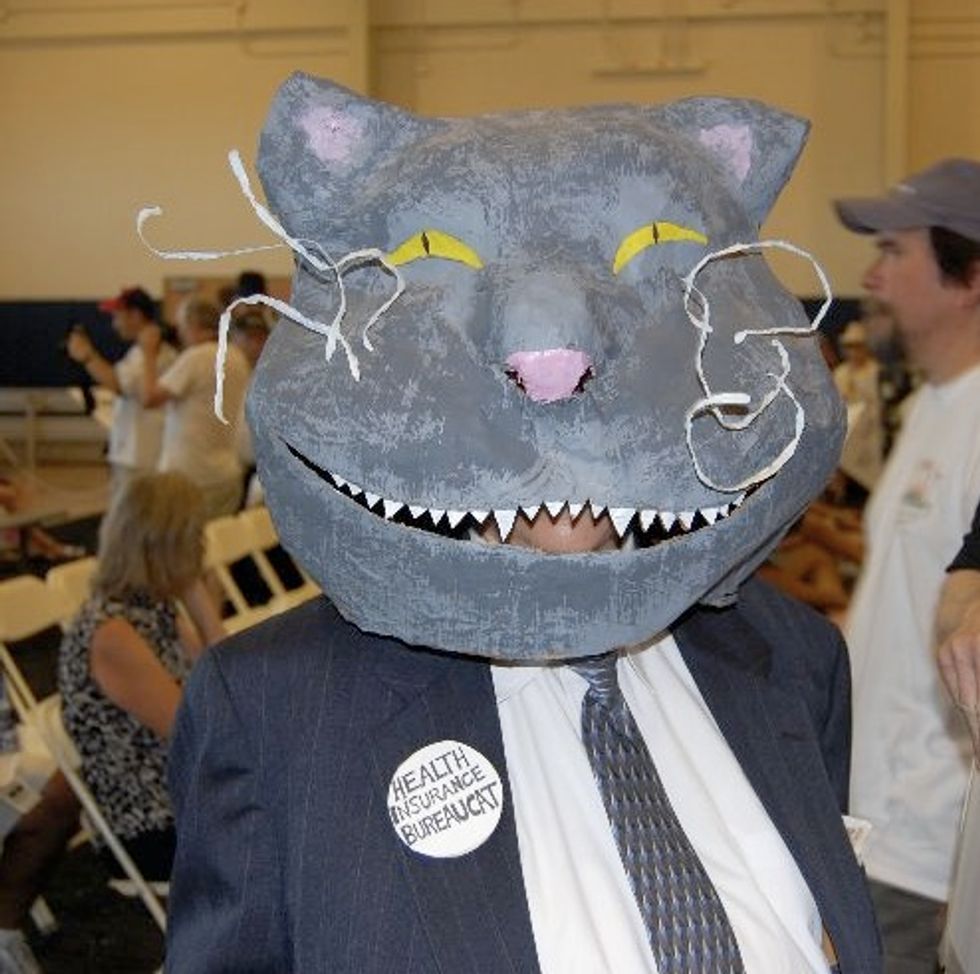 Well, since the Health Insurance BureauCAT is clearly carrying the drugs, we'll go with the Health Insurance BureauCAT. Thank you operative "Airbone Toxic Event" -- a college boy! -- from Rep. Susan Davis' town in San Diego! One more of his terrifying pictures below.
---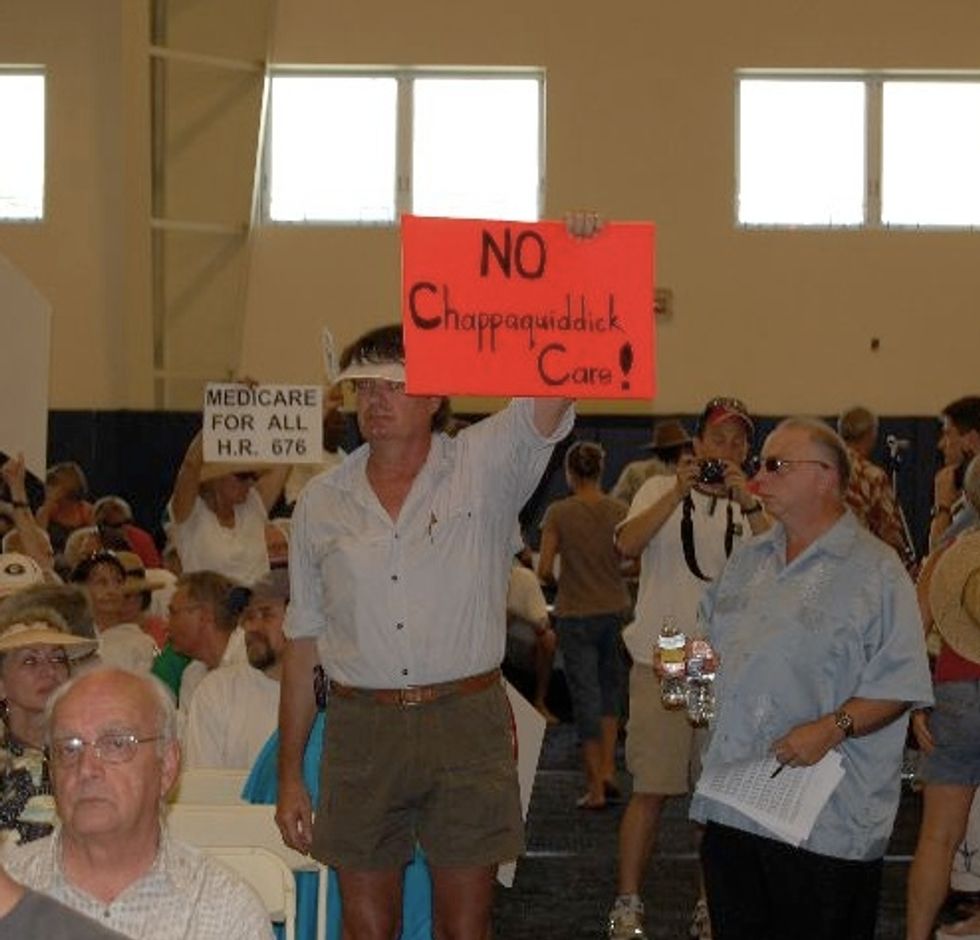 Ooh, he can spell the big words!
BUT NO, seriously. This is one of the common myths about Ted Kennedy. But when he drove that gal into the water 40 years ago, it wasn't because he was trying to expand Medicaid to those at 400% of the poverty line!
(Maybe.)