Philadelphia Mayor Tells Citizens to Stop Being 'Idiots and A**holes'
News
January 13, 2012 05:30 PM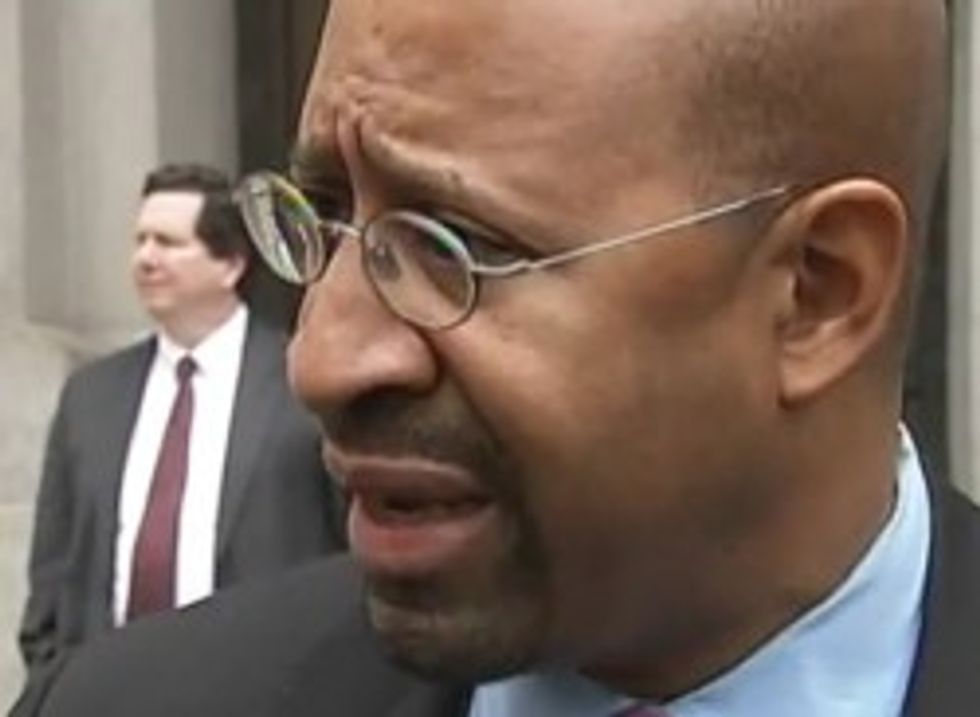 Mayor Michael Nutter, Democrat of Philadelphia, likes to swear, but he only really swears about people who deserve it, nor does he ever apologize for his remarks, and he is therefore kind of great and should run for president. In his latest viral video attempt, Nutter made some remarks about a Tuesday shooting that killed three teens, uttering a basic truth about people who shoot people: they are "idiots and assholes." Video evidence forthwith.
---
Nutter is fond of this word. He called some other gun-toting idiots from a rec center shooting incident last summer "complete assholes," "complete" because, he argues, shooting people indoors is even more of a dick move than shooting someone out your car window.
The mayor also warned Phillies fans not to be "jackasses" following the team's 2008 World Series win, and when the Philly police nabbed a serial killer suspect last summer, Nutter proclaimed, "We got the motherf---er!"
Says a Nutter spokesperson of Thursday's comment: "He said what he said. He was clear about it, and he meant it. He said what everybody else was thinking...On rare occasions, the mayor will assume a somewhat earthy tone...It is never an accident. He knows what he's saying and why."
Of a dying breed, this one. [Philadelphia Inquirer]