Pizzagate Lunatic Mike Cernovich WILL NOT BE IGNORED, WHITE HOUSE PRESS CORPS
Culture
May 02, 2017 02:10 PM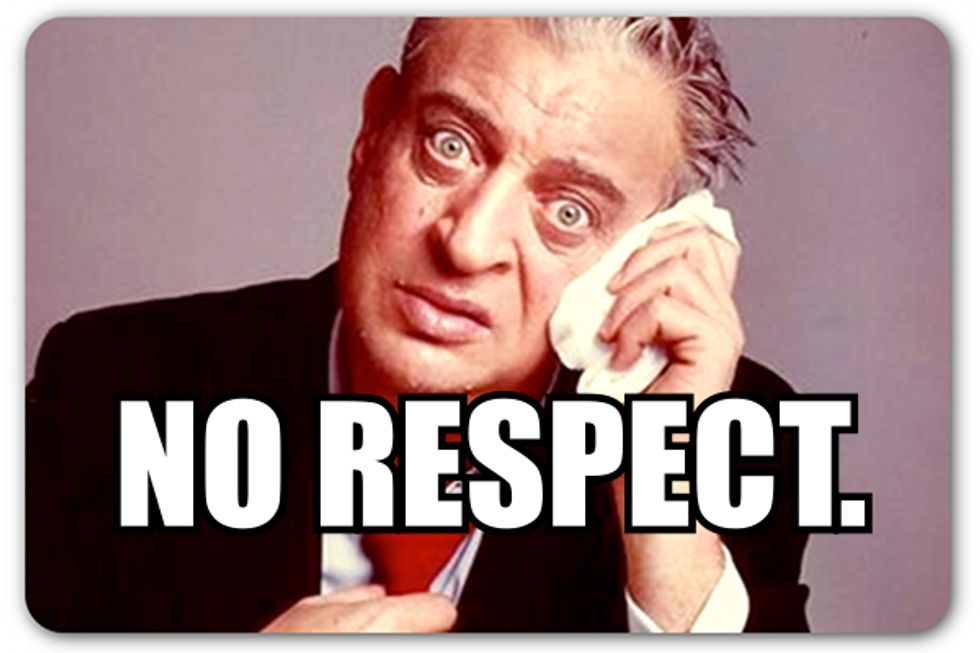 Mike Cernovich, an adult man who for some reason insists upon going through life talking like Baby Snooks, would like some goddamned respect here, please! And for some reason, despite becoming the BEST JOURNALIST in the whole entire world a mere few months after deciding to call himself a journalist, he can't get none! How is that even fair?
---
He has been doing all kinds of journalisty things lately, like investigating important stories like Pizzagate! He was even the first to "break" a big story about Susan Rice doing her job! He is a very objective and unbiased journalist, as demonstrated by the fact that he writes every story about himself on his Medium blog in the third person.
Like this very objective article titled "Bloomberg's Eli Lake Must Apologize to Mike Cernovich for Lying About Him, then Become Friends" in which he accuses Eli Lake of stealing all his stories and being mean by calling him a conspiracy theorist. And in which he quoted himself to himself:
Cernovich bears no ill will towards Lake and has told this reporter they should become friends. "I like everyone," Cernovich said, noting that, "Other than mindset, nothing is more important than friendship."
In several articles, Reporter Mike Cernovich objectively reports on how various people and celebrities (like Christian Bale!) could be helped by adopting "Gorilla Mindset," which he claims is a real and totally valid thing to people other than Mike Cernovich. He also believes his book on the subject, which he invented himself, was a non-fiction bestseller in 2015, which I have been unable to find any evidence for outside of his own mouth.
Recently, Cernovich was granted access to the White House Press Room, where he was also unable to get any respect. Not even from his fellow journalists, even though they are not as good at journamalisming as he is! He bravely confronted scores of reporters assigned to cover the White House and the Trump administration to demand to know why they have not demanded that prominent Democrats publicly denounce the "violence against Trump supporters" committed by Antifa (anti-fascist) groups.
Robyn Pennacchia
Robyn Pennacchia is a brilliant, fabulously talented and visually stunning angel of a human being, who shrugged off what she is pretty sure would have been a Tony Award-winning career in musical theater in order to write about stuff on the internet. Follow her on Twitter at @RobynElyse