Plushie Exhibit Submissions Welcome Now!
News
March 09, 2009 01:08 PM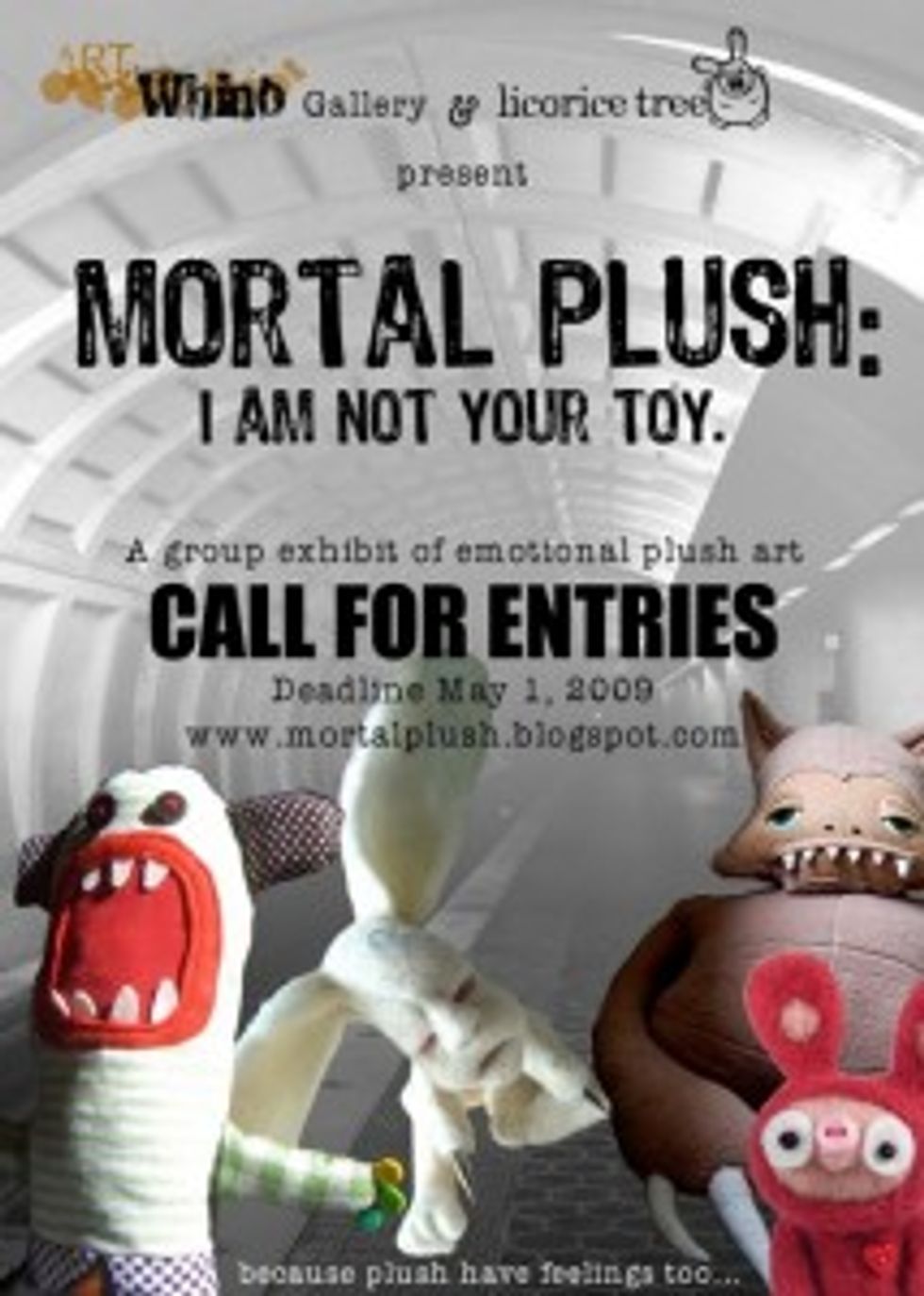 Art Whino Gallery and Licorice Tree (a maker of super creepy plushies with, uhh, human teeth) are looking for submissions for a plushies group exhibit, "Mortal Plush: I Am Not Your Toy" set for July 11.
---
Contrary to popular belief, a "plushie" is not a person who likes to dress up as an animal during sexytime -- those are the beloved Furries. A plushie is just some stuffed toy shaped like a Blob Creature, maybe with arms and ears.
They're actually really, really creepy, and the plushie demographic seems to be involved with the World of Warcraft demographic. If you fit the description, click here and start sewing your heart away.
Submissions are due by May 1.