Political Mailers Make Americans Shriek, Vomit
News
October 28, 2010 11:22 AM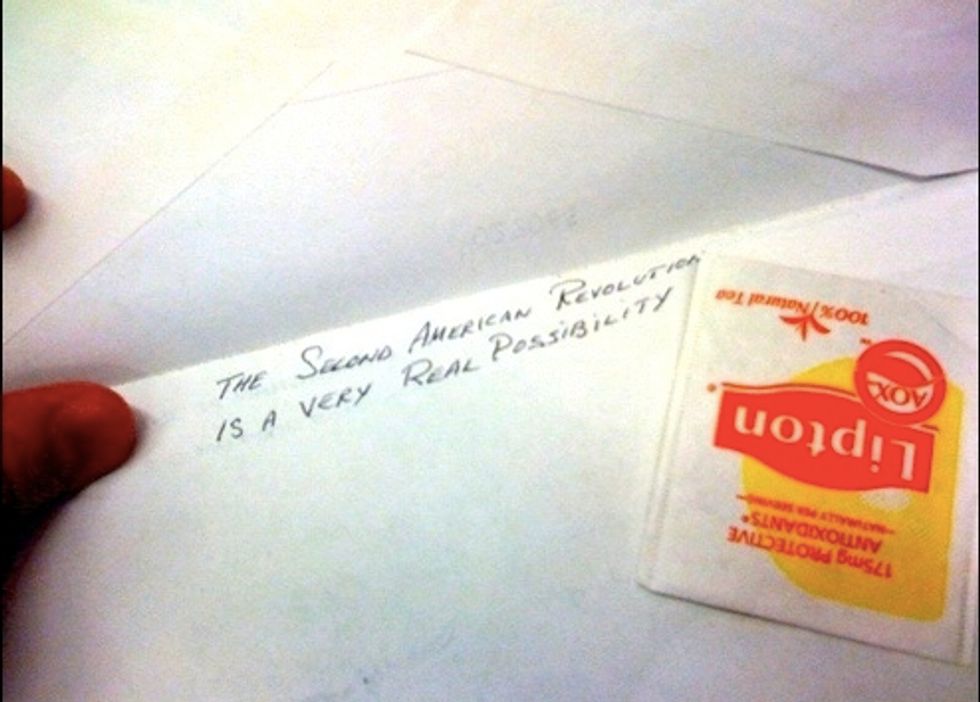 Adults hate getting mail, because these so-called "written correspondences" are almost always just bills, bills, corn syrup coupons andmore bills. (Only children like getting mail, because their mail is always birthday or 9/11 checks from grandma.) This is why sending out "political mailers" is probably not very effective -- "no mail is good mail," et cetera. But if you really want to piss everyone off, you should send out mailers that smell like marinated diarrhea, or maybe even mailers that unleash blood-curdling screams at the unsuspecting mail-opener. These sorts of things will win you many votes.
---
A shadowy organization called The American Federation of State, County, and Municipal Employees is sending everyone in Delaware a very special Halloween surprise in the mail! Will this surprise be candy, with razor blades? No, way better:
"It's a scary thought," the mailer warns, and when voters open it up, they'll be greeted with an even scarier sound — the high-pitched cackles and screeching of a witch.

The ad, produced by the Democratic direct mail firm Mack/Crounse, uses audio chip technology for the sound effects, and opens into an orange-hued picture of Ms. O'Donnell, the Republican candidate for Senate in Delaware, below text that reads: "Christine O'Donnell would be a nightmare as a U.S. Senator."
Seriously? Enough already. Also, as Jim Newell reports, California congressional candidate Van Tran stole a page from Carl Paladino's p0rno/play book and sent voters a stinky scratch-and-sniff mailer that made everyone violently project vomit from their mouth-holes.
Uh, we have nothing more to add. [The Caucus/Jim Newell]