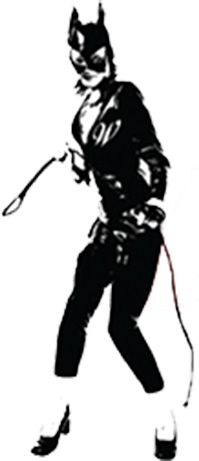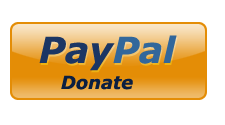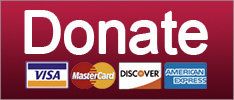 History Facts
January 26, 2020 02:00 PM
Progressives are always being told we need to face reality. There's no way we can have health care for everyone because it's just not realistic. Controlling global warming can't be done because running an advanced economy on clean energy "defies the laws of physics" (according to an oil lobbyist with a BA in political science). A nation simply can't relieve poverty because the iron laws of economic reality mean there must be winners and losers, and the winners get to write the tax laws, sorry. Regardless of what Anne Frank said, people aren't "good at heart" and the sooner you accept that reality, the better. Anyone who says otherwise has their head in the clouds.
Oh, but as Michael Isikoff and David Corn explain in painful detail in our current Wonkette Book Club selection, Hubris: The Inside Story of Spin, Scandal, and the Selling of the Iraq War, Republicans who want to get their war on don't need to be tethered to mere reality, because they know what they're doing.
In 2003, the wise conservatives of the George W. Bush administration went to war in Iraq because they were absolutely certain it had to happen. Further, they expected it would be a fairly easy win with little chance of failure and that the invasion would spark a wave of democratic reform across the region. Along the way, the executive-branch Deciders, from Bush on down, ignored or dismissed any information that pointed to inconvenient realities in Iraq, because their minds were made up. The war was necessary, and it would be easy. Anyone who said otherwise was either irrationally gloomy or outright disloyal.
The more I read Hubris, the more I'm reminded that Donald Trump and his many enablers didn't create "alternative facts." They've simply perfected the art of living entirely in a reality-distortion field. A self-created reality already took America into a disastrous war less than 20 years ago. Those "Just-So" stories the Bush administration told itself killed hundreds of thousands and made the region even more unstable.
History Facts
Education secretary compares abortion to slavery like a horrible person with limited knowledge of history.
January 24, 2020 10:49 AM
Education Secretary Betsy DeVos said some stupid crap the other day. She's an incredibly stupid person and likes to stay on brand. DeVos, who bought her Cabinet position at a GOP donor auction, took on the horrors of reproductive freedom at a Colorado Christian University event. She went so far (and so low) as to compare abortion rights to the enslavement of human beings. She might've also suggested that Donald Trump reminded her of Abraham Lincoln. It was a hot mess.
DEVOS: [Lincoln], too, contended with the "pro-choice" arguments of his day. They suggested that a state's 'choice' to be slave or to be free had no moral question in it. Well, President Lincoln reminded those pro-choicers that there is a vast portion of the American people that do not look upon that matter as being this very little thing. They look upon it as a vast moral evil. Lincoln was right about the slavery 'choice' then, and he would be right about the life 'choice' today. Because as it's been said: Freedom is not about doing what we want. Freedom is about having the right to do what we ought.
Congratulations, Ms. "Education" Secretary, you just failed seventh grade history.
DeVos is comparing something she doesn't like to something everyone (mostly) agrees is terrible. This rhetorical tactic is called "being an asshole." So abortion is just like slavery and zucchini on pizza. This intellectual laziness works equally well in reverse: Charter schools are like freedom and Girl Scout cookies. Her insulting argument falls apart under the slightest scrutiny.
©2018 by Commie Girl Industries, Inc