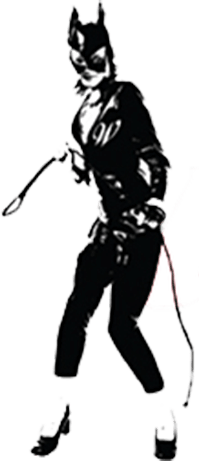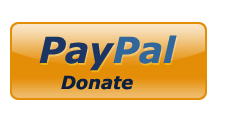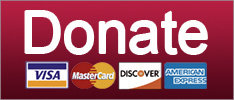 Russia
NARRATOR: No, it doesn't.
Thursday, in our post about how the Trump White House has decided to treat all congressional requests with the same level of disrespect, and that they're doing it intentionally, because FUCK YEAH, LET'S DO THE WATERGATE THING, we noted that White House counsel Pat Cipollone had just fired off a letter to House Democratic committee chairmen Elijah Cummings (Oversight), Eliot Engel (Foreign Affairs) and Adam Schiff (Intel), saying HOW ABSOLUTELY DARE YOU ask the White House for information about what Donald Trump and Vladimir Putin say under the covers to each other at night, HOW ABSOLUTELY DARE YOU!
This, despite how the FBI (really! for real!) opened an investigation into whether Trump is a literal actual foreign agent, because he does shit constantly to make it look like he is severely compromised by Vladimir Putin, who may or may not be Trump's KGB handler from way back. Yes, we get that it's an odd situation for Congress to have to demand to know what the president discusses with foreign leaders in private, but it's only odd because the president refuses to disclose his discussions with Putin, even as he crawls under the table with Putin and giggle-whispers with Putin every time they're in the same room. It's even more odd that Trump has literally confiscated his translators' notes of his meetings with Putin. Everything's just kinda strange in Putin's America, we mean Trump's America!
Keep reading...
Show less
Russia
Good luck with that, boys.
Remember a few weeks ago when House Judiciary Committee Chair Jerry Nadler sent a very nice and loving request to 81 people and entities associated with Donald Trump, including the White House, asking to please FUCKING GIVE IT a million documents, in order to aid Judiciary's investigation into Trump's millions of crimes? Well, the deadline was Monday, and some folks are helping! Others are not!
According to Nadler, they've already gotten "tens of thousands" of documents, and all signs point to more document requests coming, to approximately one million more people. There have been some surprises, too. Steve Bannon is helping a LOT, turning over thousands of pages (which is perhaps too much if you've ever seen that episode of "The West Wing," where CJ Cregg talks about being so crazy over-compliant with Congress that they just snow down investigators with everything, including take-out menus and junk mail). Trump Inauguration weirdo/longtime associate Tom Barrack is helping, and Hope Hicks is also too gonna be a good little helper. And so on!
And some are asking for "friendly subpoenas," like for instance attorney Keith Davidson, who used to rep Stormy Daniels and Karen McDougal, who's asking for that in order to "formalize the process," as Politico puts it. (Some people don't like being asked nicely.)
Still others are saying straight up NO, and some of them have better reasons than others. Roger Stone is pleading the Fifth on advice of counsel because, you know, he's in trouble with the law right now. Rick Gates says he can't really help, citing how he is still a cooperating witness who is very business hunting wabbits in multiple ongoing investigations. And Julian Assange said no, because (LOL) he is a journalist, you guys, and Congress shouldn't subpoena journalists about their sources. (Actually WikiLeaks is a cut-out for Russian intelligence. Which is kind of like "journalist," except not remotely.)
But the real story here is that the White House, in response to pretty much every document request it's gotten, is saying "FUCK OFF! WE ARE GOING TO DO THE WATERGATE THING! IT WORKED OUT VERY WELL, IN WATERGATE! FUCK IT, LET'S DO THE WATERGATE THING!"

Keep reading...
Show less
Russia
Nothing to see here because it's WHAT'SAPP.
Guess who is a LIARFUCKINGLIAR today? Just kidding, that was a trick question. The answer is EVERYONE IN THE WHITE HOUSE, all day, every day. But Congressional Badass Elijah Cummings just dropped a letter on White House Counsel Pat Cipollone. Covington Catholic's proudest alum pinky swears that all the little Trumplanders comply with national security classification requirements, but he may have left out one or two wee tiny security lapses. Like, say, using an AOL email account to discuss the sensitive (and probably illegal) transfer of nuclear technology to our good buddies in Saudi Arabia. NBD, right? Russian and Chinese hackers cower in fear when they hear that scary YOU'VE GOT MAIL, it's just science!
Cummings is clearly pissed off and ready to start dropping subpoenas. Laying out "Two Years of White House Obstruction," Cummings reminded Cipollone that Jared and Ivanka spent the first eight months of the Trump administration using their own BUT HER EMAILS homebrew server, and when they got caught, they rerouted their traffic to a Trump.org server for safekeeping. Which is not how any of that works, but it's totally cool, see, because they "confessed" to it and now everything's fine. And apparently it was, because GOP Oversight Chair Trey Gowdy -- who spent years pretending that Hillary Clinton's email server was the gravest national security threat since Julius and Ethel Rosenberg -- let the Trump email inquiry drop and refused to issue any subpoenas.
But Elijah Cummings is no Trey Gowdy. For one thing, he has a normal-shaped head, so when White House lawyer Emmett Flood wrote the Committee in December saying, "the relevant advisor ... has provided the Committee with information aimed to address your current legislative interests. I hope this resolves the matter," Cummings just shook his damn normal-shaped head and got back to doing his job. Which is CONGRESSIONAL FUCKING OVERSIGHT! And here's what he found.
Keep reading...
Show less
Post-Racial America
Probably the cow's fault. What isn't!
Well DARNIT! None of Devin Nunes's plans are going the way he thought they would! (Just like that time Nunes RELEASED THE MEMO, after a week of Russian bots and rural pigfuckers tweeting RELEASE THE MEMO, after which everybody was like "LOL, Devin, that's your memo? That little thing? Put it away please.")
Nunes started the week suing his cow and his mom (not their real names), because there was a fake internet cow and a fake internet mom making fun of him too much and making him cry. Finally, Nunes had found somebody he wanted to unmask! (#UnmaskTheCow is the new hashtag, right-wingers, MAKE IT TREND.) Also he sued Twitter, for made-up reasons. Anyway, everybody laughed at his little lawsuit and said, "Put it away please," and now the online cow has one gazillion Twitter followers, and forevermore anybody who tries to Google Devin Nunes will learn about the cow, just like that naughty thing Dan Savage did to Rick Santorum so many years ago.

And now! AND NOW. Now, some kind of hooligan whippersnappers (probably friends of the cow) found a video of young Devin Nunes on C-SPAN in 2010, just stone cold defending protesters calling John Lewis, Civil Rights Hero, the N-word. This was during the Age Of The Teabaggers, who were very upset about Obamacare, and just in general upset about how Barack Obama was a Kenyan Gay Muslim Usurper from Homosexi-stan, and also a literal dictator.
So C-SPAN host Steve Scully asked Nunes what he thinks about these protesters calling John Lewis the N-word. Nunes had thoughts!
Keep reading...
Show less
Guns
Oh, you say there's no New Zealand NRA? Guess that could be a factor.
In less than a week since the massacre at two mosques that killed 50 people in Christchurch, the government of New Zealand has announced a ban on military-style semiautomatic rifles and on high-capacity magazines. In addition, the government will put in place a gun-buyback program to get the weapons and magazines out of circulation. Prime Minister Jacinda Ardern made the announcement after her cabinet agreed on a plan; the actual legislation should be drafted by Parliament and in place by April 11.
"On 15 March our history changed forever. Now our laws will too. We are announcing action today on behalf of all New Zealanders to strengthen our gun laws and make our country a safer place," Ardern said at a press conference in the capital Wellington [...] "

Every semi-automatic weapon used in the terror attack on Friday will be banned [...] This legislation will be drafted and introduced in urgency."
Ardern explained the ban will go into effect immediately to prevent people from stockpiling weapons, even while the legislation is being drafted. Under New Zealand law, the prime minister can immediately enact new rules under an existing law. (See, they've already got tyranny there.) The Washington Post notes the ban will apply to any semiautomatic rifle that can be equipped with a detachable magazine holding more than five cartridges; parts and accessories that can be used to upgrade other firearms into assault-style rifles will also be banned. Among the five weapons the shooter in Christchurch used, two were semiautomatic rifles equipped with 30-round magazines.
Oh, but what about the practical needs all free people have for guns, like shooting varmints and threatening violent revolution?
Keep reading...
Show less
News
There are so many important stories in the world right now. Let's ignore them and talk more about Kellyanne Conway and the two men in her life who hate each other so much OMG FIGHT FIGHT FIGHT. We are of course talking about Donald Trump's little tiff with George Conway, because it is FISTICUFFS and MEOW and GRRR ARGH.

Good morning, George:
In case you were wondering if maybe this morning, George Conway might be taking a break from bashing Trump on Twitter, the answer is no, he is not taking a break from bashing Trump on Twitter. He is all over that shit.
Meanwhile over in Kellyanne Conway's world! KAC went on the Fox Business network to tell Maria Bartiromo about her feelings, and George's feelings, and Dipshit's feelings. On top of throwing constant shade at her husband, who wouldn't be anybody if she wasn't Kellyanne Conway -- in this and every other interview she's giving -- she explained that Trump is having a Mad Cow Disease Moment on Twitter because "he's protective of me," and confirmed that she is "not being asked to choose" between George and Dipshit. She said George does wish she would quit White House, but that that would send a bad message to the feminists. (?)
Keep reading...
Show less
Healthcare
Like, literally. He made them get chickenpox, because he is A IDIOT.
Kentucky Gov. Matt Bevin explained on a radio talk show that he loves his kids so much he deliberately exposed them all to chickenpox, which has potentially deadly side effects. But hey, they lived, so he's the freakin' parent of the century. Bevin said that he'd taken all his kids to the home of a neighbor whose child had chickenpox so they'd all get the disease, instead of getting them vaccinated, and by golly, he's proud of his medically risky decision. And if his kids get shingles later in life, he may not be around to blame anymore, so it's all good!
Keep reading...
Show less
News
He's easily worth half the price.
Politico reports that acting White House Chief of Staff Mick Mulvaney is set to become as permanent as anything gets in the rotating carousel bar that's the Trump administration.
"He has stayed out of a lot of people's way," said one senior administration official. "No one is saying he is killing it but staying out of people's way has helped."
Such high praise reminds us of previous chief of staff John Kelly, who wasn't very good at staying out of people's way. Kelly is famously choosy about his breakfasts but supportive of wife beaters in the White House. He fired Omarosa but was too stupid to notice she was dressed head to toe in recording devices. Jared and Ivanka eventually forced him out, and a grateful nation thanked him for his disservice.
Now Kelly is embarking on a new career in public speaking. That's an odd choice for someone who always looks constipated, but regardless you can pick up a gently used Kelly at Worldwide Speakers Group. His arrogant bluster is graded at "near-mint" condition, but his dignity is just "poor to good."
Kelly's profile on the site lists his hang-ups and turn-ons: For the right price, he'll tell you the difference between "governance" and "politics." He'll also pontificate on "geopolitics" and "leadership." He includes only one video of himself actually speaking publicly. That's as disappointing as an online dating profile that just has one bad photo -- from 15 years ago. Donald Trump's 2020 campaign manager, Brad Pascale, manages to have at least three samples of the quality speechifying you can expect for up to $25,000.
Keep reading...
Show less
News
'WHAT KIND OF AMATEUR DEEP STATE DO YOU THINK WE ARE?' (Not a quote from Preet Bharara.)
Former US Attorney Preet Bharara, whom Donald Trump fired for probably criminal reasons, went on the Ari Melber MSNBC program on Tuesday afternoon -- he's promoting a new book, which looks great -- and he shed some light on a subject that's come up time to time over the past couple of years, and it is Deep Staters (we kid! not really!) like himself talking about taping Donald Trump. In the process, he made some news, and it is that, just before Trump fired him for probably criminal reasons, he thought about taping Donald Trump. And why? Because FUCKER LIES. Therefore it might be a good idea to memorialize one's conversations with the shithole human being, just in case fucker decides to lie in public about a conversation you had with him.
Makes enough sense, right?
Bharara recounted how Trump originally asked him during the transition to stay on at the Southern District of New York -- which was in itself odd, as he was an Obama appointee -- and then it got weird when Trump started calling him. And Bharara was the only US attorney Trump was calling. And then it got super weird when Trump called him after the inauguration, outside normal protocols. And so Bharara revealed that he considered taping Trump, if he were to return the weird phone call he got in March, you know, just in case Trump did something weird and/or criminal and proceeded to lie about it. Bharara and his people decided not to return the phone call, and soon after Bharara was fired.
Keep reading...
Show less