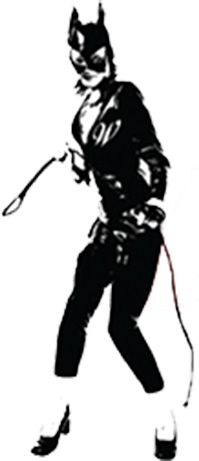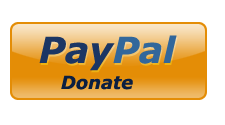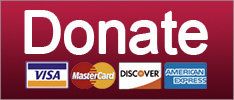 Elections
Democrats need to hurry up and start treating minorities like crap if we're going to win elections.
December 13, 2019 02:40 PM
The UK's Labour Party got spanked last night, and although I'm a devoted viewer of The Crown and Victoria, I'm not really qualified to make sweeping statements about British politics. Fortunately, conservative writer Andrew Sullivan is prepared to tell us what his homeland's self-destructive impulses can teach us here in his adopted country.
Yes, Democrats are DOOMED as we take a "hard-left" slide that's likely to end with nominating Joe Biden for president. The Twitter that Sullivan and other conservatives use proudly exists in the real world, but "Left Twitter" is apparently a holodeck simulation where 15-year-old SER makes out all day with Counselor Troi. If liberals are on a fake Twitter, then why are we always warned that criticizing Democratic candidates will help re-elect Donald Trump? It's obvious nothing we do matters.
2020 democratic primary
She's got the centrists scared silly!
October 15, 2019 10:16 AM
Elizabeth Warren is a frontrunner now in the Democratic primary, and this has a lot of foxes worried that a chick might wind up running the hen house. The "establishment" -- Democrats, Republicans, anyone with a morning talk show -- wants a return to the status quo, where the president was polite and no one complained about their student loan debt and medical-related bankruptcy. The "establishment" is convinced only Joe Biden can beat him. Warren, however, doesn't see the point of a primary if she doesn't try to win actually win it. This unorthodox campaign strategy has thrown Biden off his footing. He had a disappointing fundraising quarter, coming in behind Warren, Bernie Sanders, and Pete Buttigieg, and people are starting to worry.
"A lot of us are really concerned," another Democratic bundler said. "We think Biden is the strongest out of the lot, but he hasn't exactly shown that he can play the part yet."
They're desperate for a central casting president, aren't they? Biden just needs to learn his lines and commit to the part. But the show must go on and what it Biden can't perform? On "Morning Joe" the other day, Mika Brzezinski fretted over Biden's struggles. If he doesn't win, that leaves a "void" in the Democratic Party. Who can possibly beat Trump? Trump's approval rating is 42 percent. I was a liberal arts major but I'm still confident that's a minority of the electorate. People are acting like he's George Foreman before the Rumble in the Jungle.
BRZEZINSKI: I personally love Elizabeth Warren... I would potentially vote for her.
Your enthusiasm is overwhelming.
BRZEZINSKI: But you know what? The people who are really tired of Trump who are looking for an alternative, who would be very comfortable with Joe Biden, they're left without a candidate if Joe Biden can't make it through.
No, these people aren't "left without a candidate." There are enough Democrats running that every voter could have their own personally engraved candidate. OK, fine, I guess fragile white men need a Biden backup. Howard Schultz dropped out, but there's no dearth of rich white guys who think they know everything and can run the country. What's former New York mayor Mike Bloomberg up to these days? Bloomberg said in March he wasn't going to run, but that was before Biden launched his campaign. Uncle Joe was at his peak electability.